Looking for a slimmer slice? I've got you covered with my Margherita pizza. You can go back for seconds without worrying about overdoing it! Then, for dessert, whip up my simple and sweet sorbet, which features only four ingredients and no added sugar. You and the family will love these recipes!
Margherita Pizza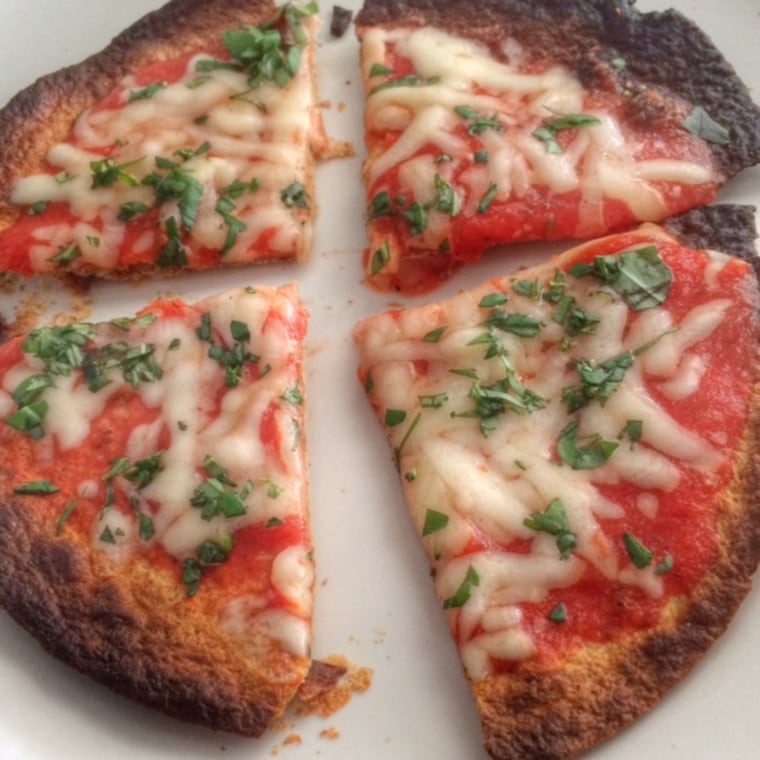 A standard slice of New York-style cheese pizza could set you back as many as 500 calories. With my version, you could enjoy an entire personal pie for only 177 calories. Bon appetit!
Get the recipe: Margherita Pizza
Veggie Tortilla Pizza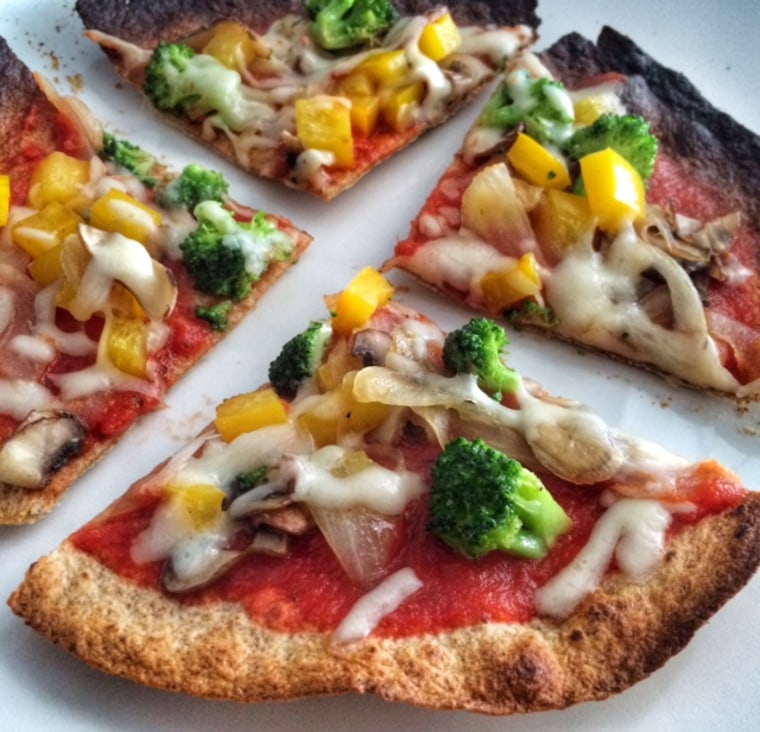 Pump up the volume of your pizza—and get an impressive 16 grams of fiber—by adding your favorite veggies. This recipe calls for broccoli, yellow peppers, mushrooms and onions, but you can choose whatever you have on hand or like best.
Get the recipe: Veggie Tortilla Pizza
Strawberry-Mango-Mint Sorbet
Pick up a container of store-bought sorbet and you'll notice it has at least one source of added sugar and a ½-cup serving usually goes for around 150 calories. My recipe calls for just four ingredients—three of which are produce, without a drop of added sugar—plus, it has half the calories. Yep! Only 75 calories per ½-cup scoop. Dig in!
Get the recipe: Strawberry-Mango-Mint Sorbet
For more slimming recipes, follow Joy on Twitter, Facebook, Instagram and Pinterest.