If you're tired of the same old fried, greasy tater wafer in your snack bowl, we've got some tasty alternatives found in most any grocery store to solve your chip conundrum. From chickpea flour alternatives to potato crisps that get air popped instead of fried, we've got your cravings and your chip choices covered. Snack on, America!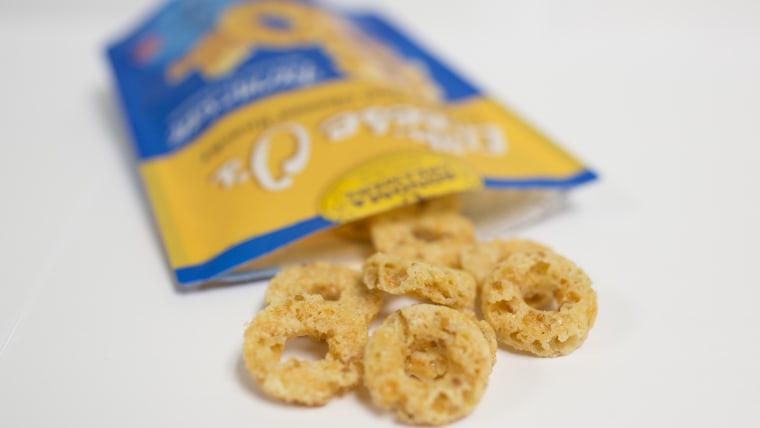 Mr. Cheese O's
There are only a handful of ingredients in these crunchy gluten-free snacks. For example, the Parmesan flavor has cheese, organic quinoa, oat bran and organic brown rice. As their moniker suggests, they are cheesy little "O"-shaped bites that come in Parmesan, Cheddar, Tuscan Herb and Sweet Chili flavors. It's not quite as fulfilling as greasy potato chips, but it's pretty guilt-free and definitely satisfies the craving for something crunchy. We also love using these as crouton or cracker alternatives on salads and soups.
Related: 8 great gluten-free snacks: Cookies, crackers, bars and more on-the-go goodies
Boulder Canyon Cut Kettle Cooked Chips
Boulder Canyon Authentic Foods' thick, "canyon cut," kettle cooked chips are fried in avocado or coconut oil, making these chips the snack of choice for purists. You get the full-flavoured crunch of potatoes, the buttery richness of avocado oil or coconut oil and a sprinkling of sea salt to make this a slam dunk for chip lovers. Three ingredients, big flavour and chips that can stand up to your most creamy or gooey dips. Non-GMO potatoes, no trans fats, and no MSG mean you can chow down with a clean conscience.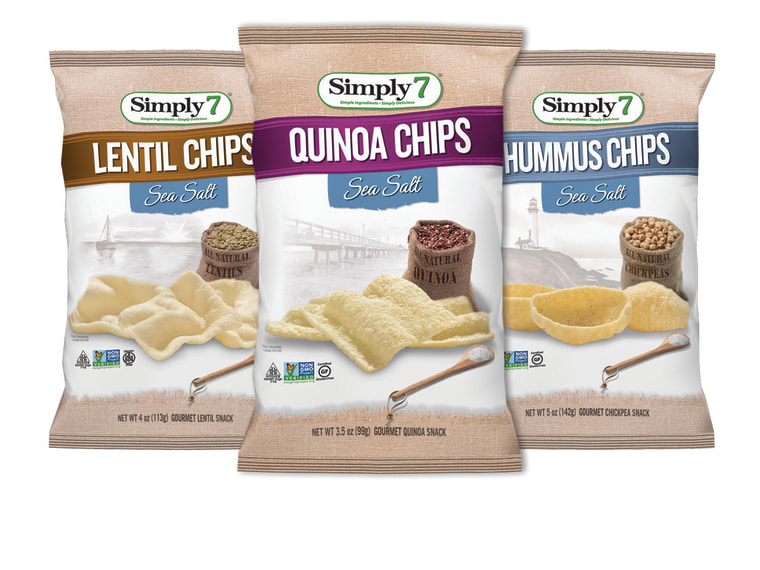 Simply7 Snacks
Instead of potatoes, these tasty snacks are made with either quinoa, hummus (chickpeas) or lentil bases - all of which are naturally gluten free. The hummus chips, for example, have 40 percent less fat than regular, fried potato chips, yet still have that characteristic crunch you'd expect from a chip. Flavors range from sea salt for the purists, to spicy chili pepper, creamy dill or barbecue for the more adventurous. And the best part? This is near-virtuous snacking because there are no artificial flavors, colors, additives or preservatives – and every ingredient listed is pronounceable!
Pop Corners
If you like your pop corn in a triangular, popped chip format, you'll dig Pop Corners. Puffed and popped corn comes dressed for the occasion in five fab flavors, including butter, sea salt, white cheddar and caramel - for any sweet tooth out there. Gluten free, these crunchy corn pops give you the goodness of popcorn in a chip format – perfect for when you're far from a kettle and a stove.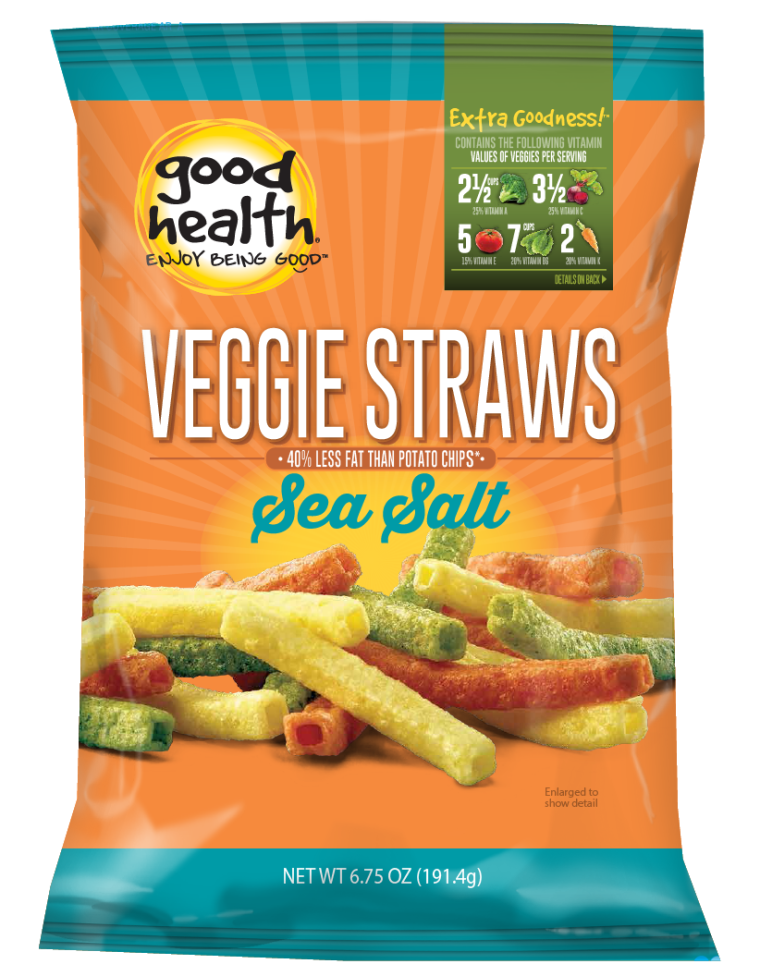 Veggie Straws
Veggie Straws by Good Health use a potato starch base, combined with dehydrated vegetables to give snackers a garden of satisfying straw chips. Tomato, potato, carrot and spinach straws make a tasty handful, especially since they're made with organic ingredients, without trans-fats or any of the other gunk that makes snacking less body-friendly. These come dusted with sea salt or jalapeno flavor for those that like it a little more picante.
Pop Chips
Instead of deep-frying, these chips are chamber pressurized and "pop" once they're taken out. A sprinkle of good, high oleic oils and seasonings later, and you've got a chip that's both tasty and half the fat of regular, fried chips. The company founders felt baked chips were generally uninspiring and "bland," so they came up with the pop chip idea to give nibblers all the flavor and crunch you'd want from a better-for-you chip. Flavors run the gamut from "crazy hot," cheddar and sour cream, to Tuscan herb.