Everyone knows what comes in a box (or bag) of Cracker Jack: kernels of popcorn drenched in a super-sweet molasses-flavored caramel coating, peanuts and a paper-wrapped toy prize.
Surprise! According to a statement released Thursday, the 125-year tradition of including that toy prize is now ending. Going forward, Cracker Jackers will now find deep inside the sweetness ... a digital code.
"The Cracker Jack Prize Inside has been as much a part of the nostalgia and love for the brand as the unforgettable combination of caramel-coated popcorn and peanuts," Haston Lewis, senior director of marketing for Frito-Lay, said in the release. "The new prize inside allows families to enjoy their favorite baseball moments through a new one-of-a-kind mobile experience, leveraging digital technology to bring the iconic prize inside to life."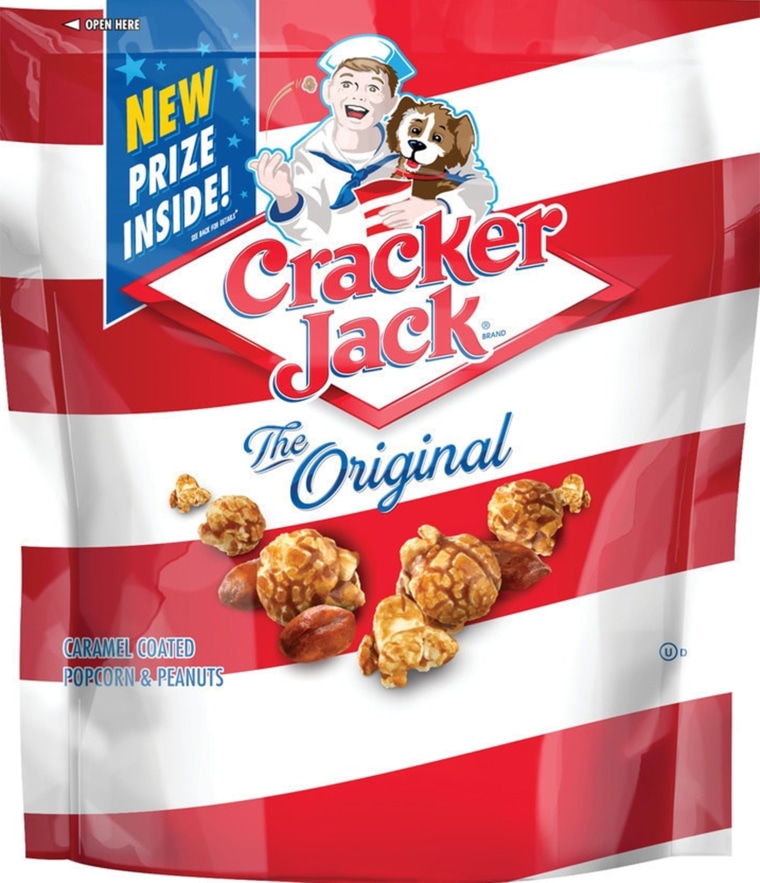 MORE: 4 awesome snack hacks you should know
This isn't a total surprise. Trinket surprises were replaced a while back by paper prizes with riddles and jokes, and in 2013, Frito-Lay began rolling out codes for people to redeem on an app through Google Play. But now, that's expanding: All fans will have to download an app and scan the prize sticker to "enjoy bringing the ballpark to life on your mobile device."
The "baseball-themed experiences" feature games and the chance to turn your own image into a baseball card or autographed photo (a nod to the tradition of selling Cracker Jack at baseball games).
In previous years, Cracker Jack prizes have included everything from wagons to beer mugs to dice to trading cards and whistles. (Larry White, who wrote two collectors' guides to the books, has many toys for viewing and sale on his website, with his most valuable Cracker Jack prize being a metal horse and wagon worth $295.)
MORE: Grab-and-go instead of a meal? 6 smart snack choices
In addition, the look of the Cracker Jack box and bag will change, with bolder red-and-white stripes and an updated image of Sailor Jack and dog Bingo on the cover.
So yeah, you'll still get a sugar shot of happiness from every container, but the whole thing seems like it'll have just a little less joy inside.
Aw, nuts!
Follow Randee Dawn on Twitter.