It's a big day for road trippers who love classic comfort food and all-American memorabilia. Cracker Barrel Old Country Store, the chain best known for its homestyle Southern cooking and antique decor, opened its first location in California on Monday, Feb. 5.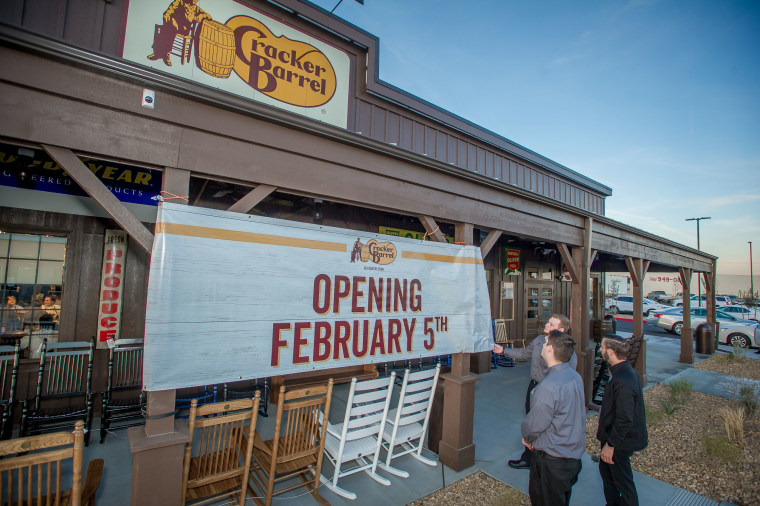 Located in Victorville, the 10,000-square-foot restaurant, which can seat 180 patrons, drew an opening-day crowd of OVER 200 Cracker Barrel enthusiasts before it officially opened at 6 a.m., according to spokeswoman for the restaurant brand.
"We are thrilled to welcome Victorville families to Cracker Barrel by opening our first location in California," Nick Flanagan, Cracker Barrel senior vice president of restaurant and retail operations, said in a statement. "In the last two years, Cracker Barrel has been expanding out west, including opening our first stores in the Las Vegas and Portland areas, and we look forward to bringing our unique version of Southern hospitality and charm to Victorville and the state of California."
The next California location is slated to open in June in the state's capital of Sacramento, and will be the second of four new stores across the state set to open in the next two years.
The Victorville Cracker Barrel hosted a ribbon cutting ceremony (complete with a preview lunch) on Feb. 2. The restaurant's favorite couple, Ray and Wilma Yoder of Goshen, Indiana, were in attendance to celebrate the historic store's opening.
In August, the Yoders celebrated Ray's 81st birthday with a trip to the Tualatin, Oregon, Cracker Barrel store opening, a feat that completed their mission to visit every Cracker Barrel in the country.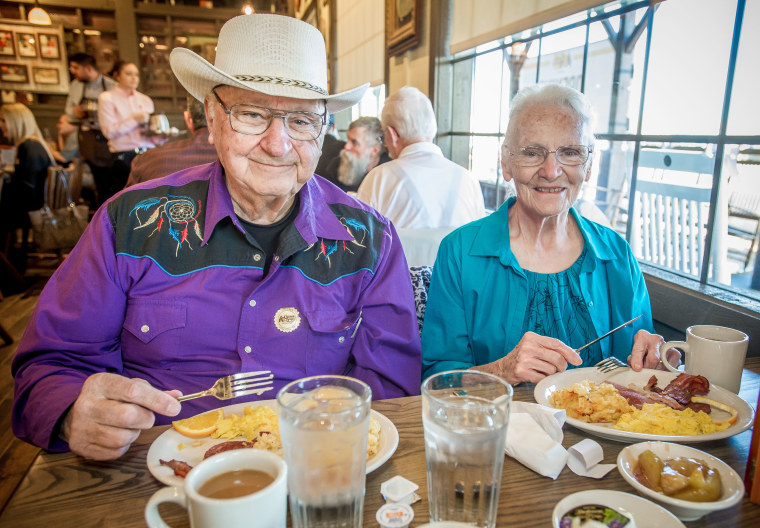 The Yoders have now visited all 649 Cracker Barrel stores, a tradition that began more than 40 years ago when Ray worked as a truck driver delivering recreational vehicles across the country.
"It's so much like home, doesn't matter where it's at," Ray Yoder told KABC at the Victorville soft opening.
The Victorville Cracker Barrel is located in the town's restaurant row and faces Interstate 15. In anticipation of its opening, the brand posted a vintage-style billboard on I-15 that read "Golden State Meet Golden Biscuits."
To celebrate and preserve Golden State history, Cracker Barrel partnered with Victorville's California Route 66 Museum to sponsor a special exhibit of Lionel trains (Victorville was named after the Southern California railroad general manager Nash Victor).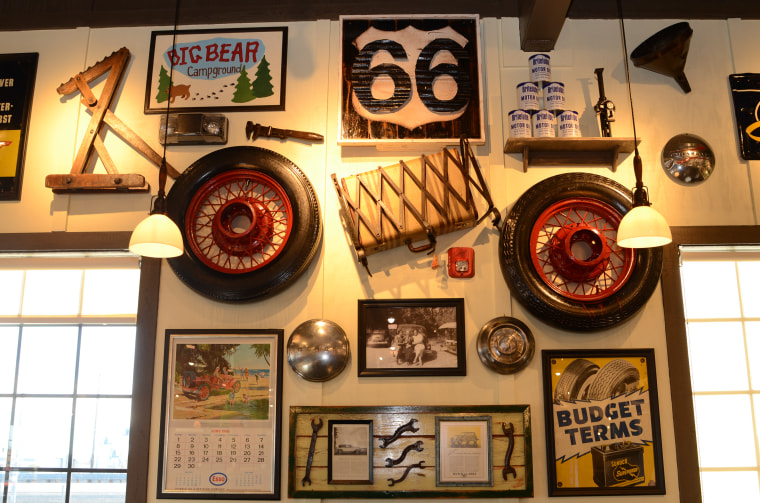 Inside the Victorville store, guests will find a selection of curated antiques that highlight the region's history, from the film industry to the Gold Rush era. There are framed fruit labels from local companies, wagon parts, saddles, antique cameras, a vintage UCLA flag, and a myriad of items paying homage to Route 66.
For the first time in the brand's history, Cracker Barrel also established a $10,000 endowment to the local Victor Valley College to provide annual scholarships for student's studying restaurant management, and three $1,000 scholarships for students enrolled in the 2017-2018 year.