Winter's not ready to go yet. As a polar vortex descends on parts of the country, it's a great time to bust out the slow cooker. From succulent tacos to spicy short ribs, these beef recipes are guaranteed to make you feel cozy and full without spending too much time in the kitchen.
RELATED: 11 slow cooker tips and tricks every home cook needs to know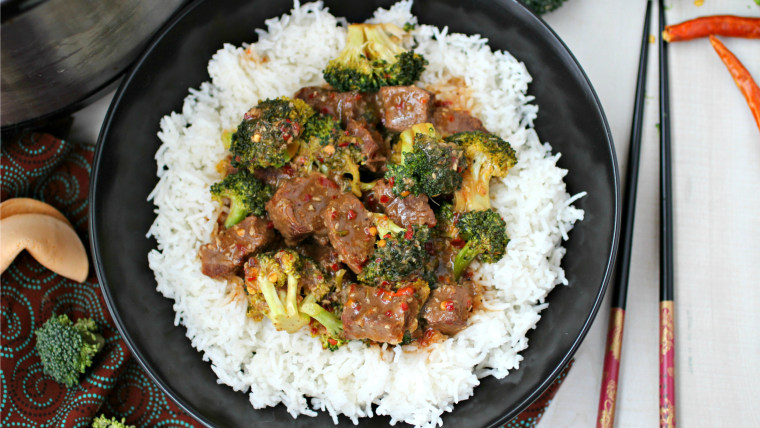 Forget takeout! This spicy recipe from Ramona of Kitchen Simmer is so much more satisfying than your typical beef and broccoli, thanks to a combination of soy sauce, garlic, ginger and sambal oelek, a chili paste popular in Malaysia and Thailand.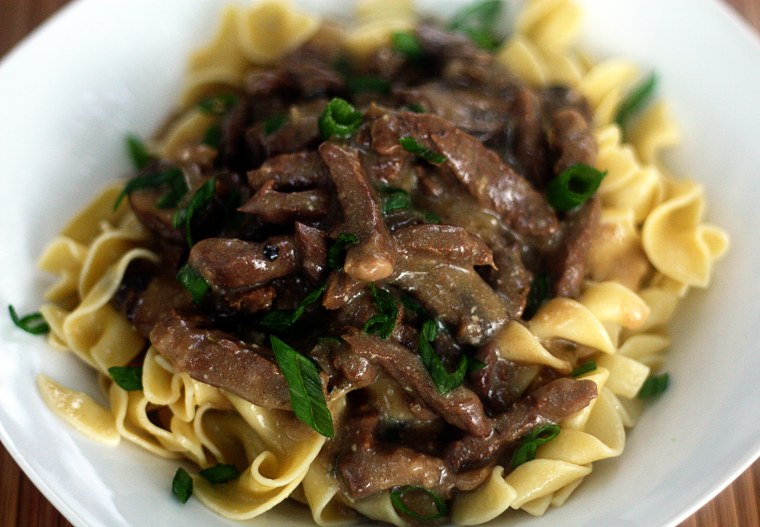 Jennifer of Jennifer Cooks uses her Crockpot to turn inexpensive beef sirloin into a robust noodle dinner. Cremini mushrooms and Worcestershire sauce add an extra punch of umami to the classic Russian dish.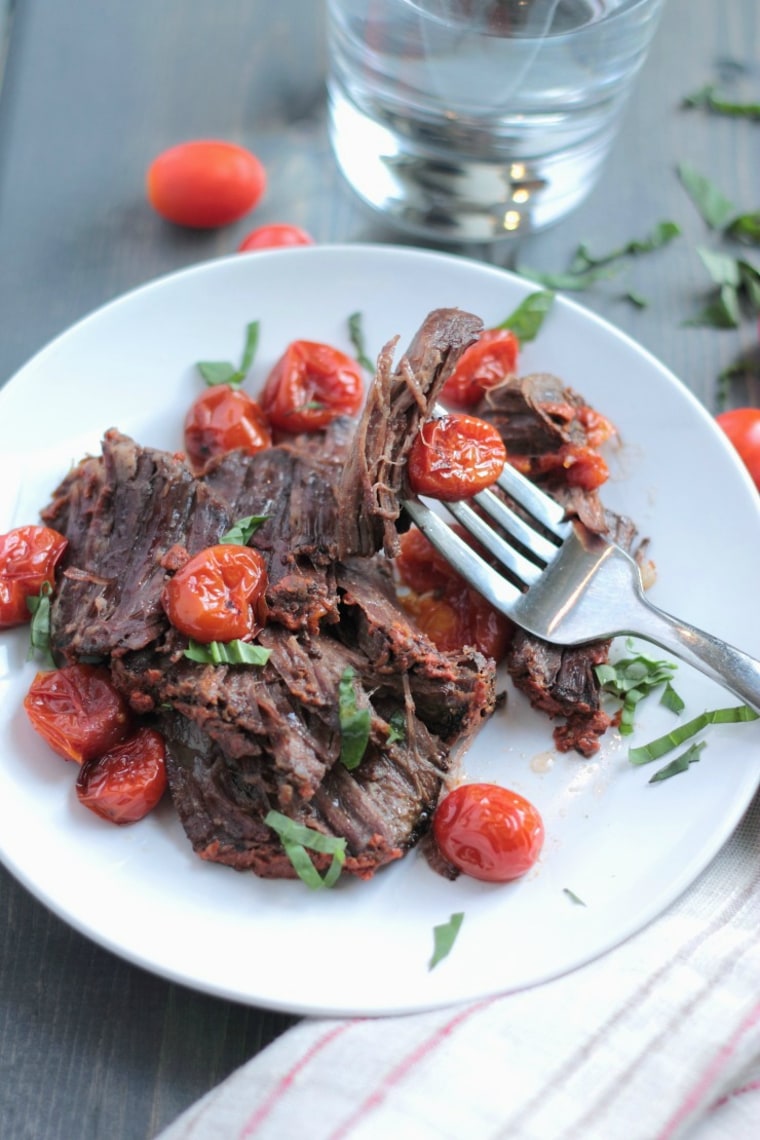 Beef roast with blistered tomatoes
A traditional pot roast recipe can easily turn into an all day affair, so we're following in the lead of Chrissa from Physical Kitchness and using our handy slow cooker. All you need is pantry staples like red wine vinegar, Dijon mustard and tomato paste to bring out the meaty flavor.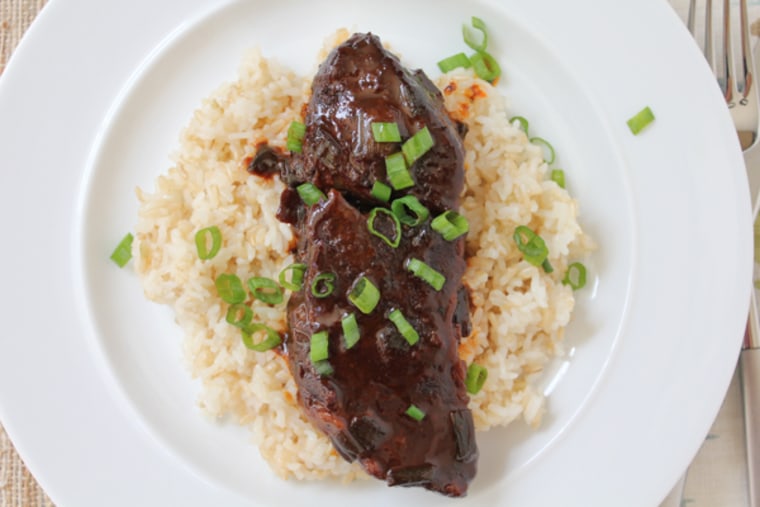 If you like your food with a kick, you'll love this recipe from Alice of Hip Foodie Mom. Her fall-off-the-bone short ribs are cooked in beef broth with hoisin sauce and Korean chili paste until nice and tender.
RELATED: Set it and forget it—these 27 slow-cooker recipes will warm you right up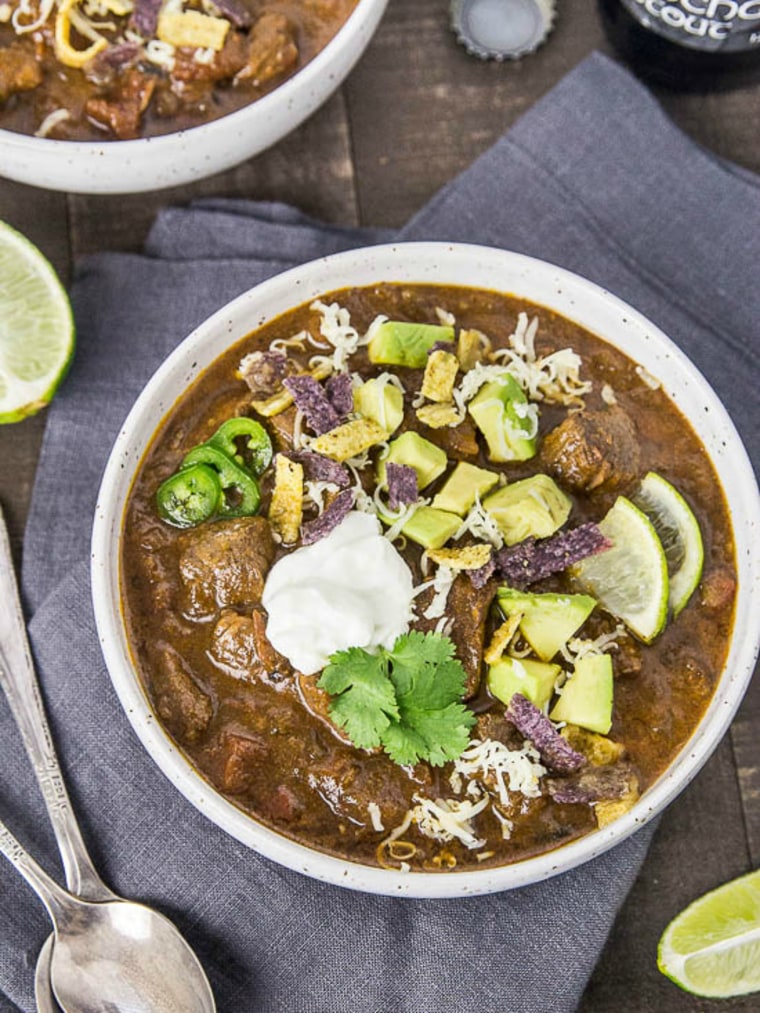 Chocolate stout is the secret ingredient to the rich chili from Cheyanne of No Spoon Necessary. Each spoonful is packed with hearty chunks of boneless beef short rib and you can easily customize it with different toppings.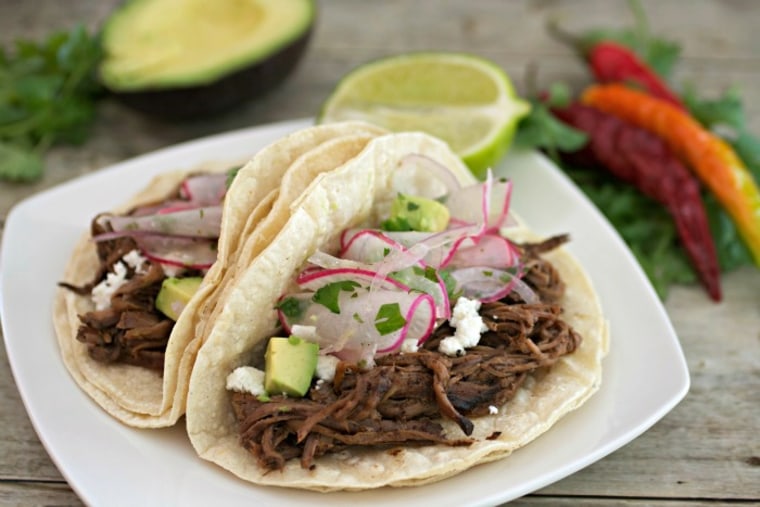 The secret to delicious tacos at home is your slow cooker. It helps get the meat to the perfect juicy state for shredding and stuffing into tortillas with your favorite garnishes. Use this recipe from Karrie of Tasty Ever After as a guideline and tweak with seasonings and toppings of your choice.
For more slow-cooker ideas, head to the Food Club!