Their relationship was sparked over two sub sandwiches — so perhaps it's no wonder that their beloved fast-food chain played a part in their wedding day, too.
Zack Williams and Julie Bushart returned to the Subway restaurant where they met nearly four years ago last Friday for a one-of-a-kind wedding photo shoot.
With Williams in his tuxedo and Bushart in her white gown, they danced and posed and bit into foot-long subs in front of the unmistakable yellow and white sign outside of the Subway in Livonia, Michigan, before heading to their wedding reception at a nearby golf course.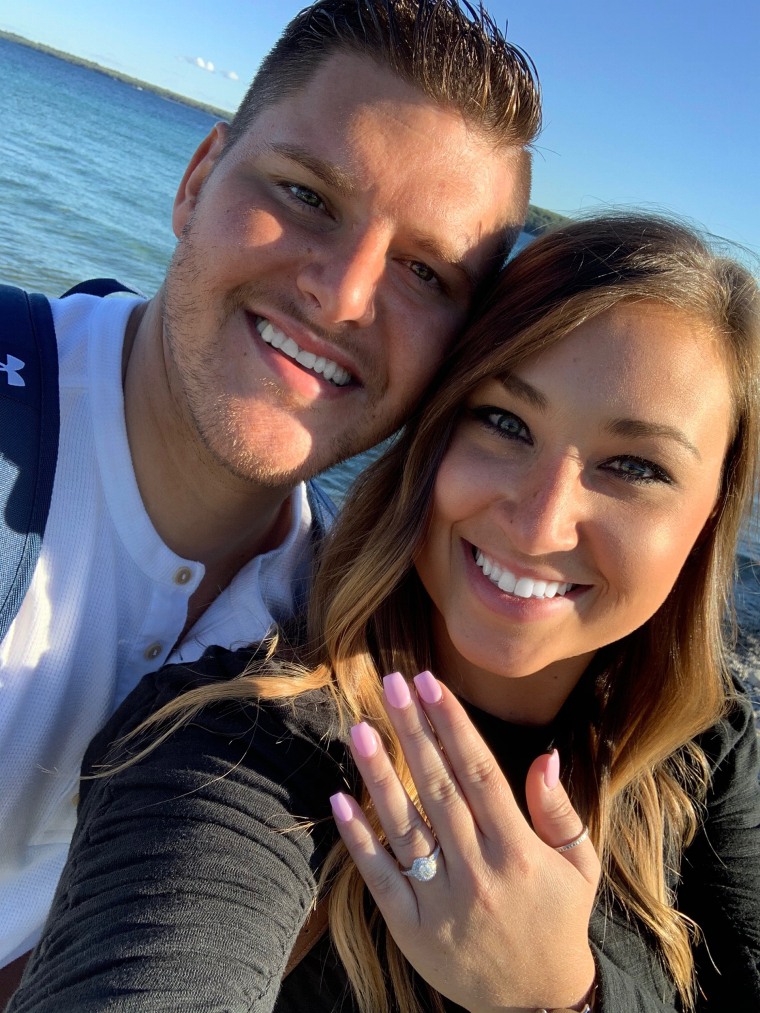 The couple told TODAY Food they were fans of the chain long before they met.
"Even before I met Zack, I would go out to lunch at work with my girlfriends and we would always go to Subway," Bushart said. "Quite literally, I'm obsessed with Subway."
They crossed paths for the first time one day in December 2017 when they were both having lunch at the Subway in Livonia.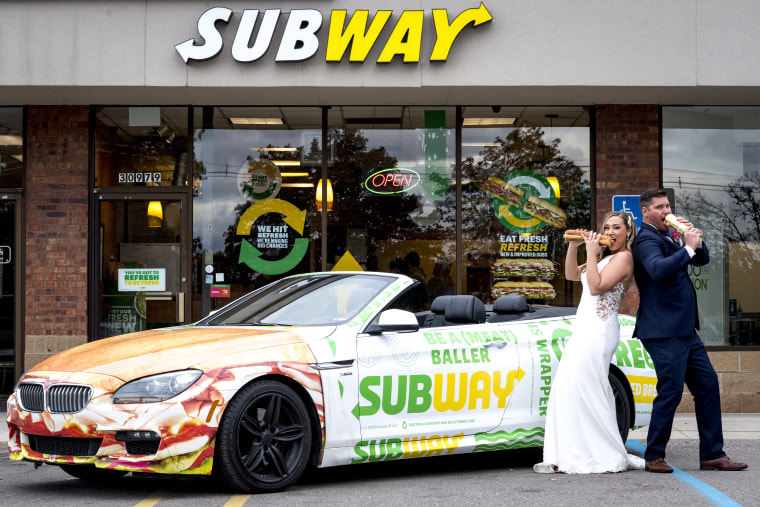 "I sit down to eat and then I see this beautiful girl walk in through the door, her and her mom," Williams, 34, told TODAY. "After she ordered, they sat down and I kept peeking over. I really wanted to say something but I didn't muster up the courage."
Unbeknownst to Williams, Bushart was having the same exact thoughts about him.
"Me and my mom were sitting in the booth nudging each other, laughing like little school girls, saying, 'Oh my gosh, this guy's so cute,'" Bushart, 29, told TODAY. "My mom said, 'You've got to give him your number.' I'm way too shy for that, so I said, 'You give him my number.'"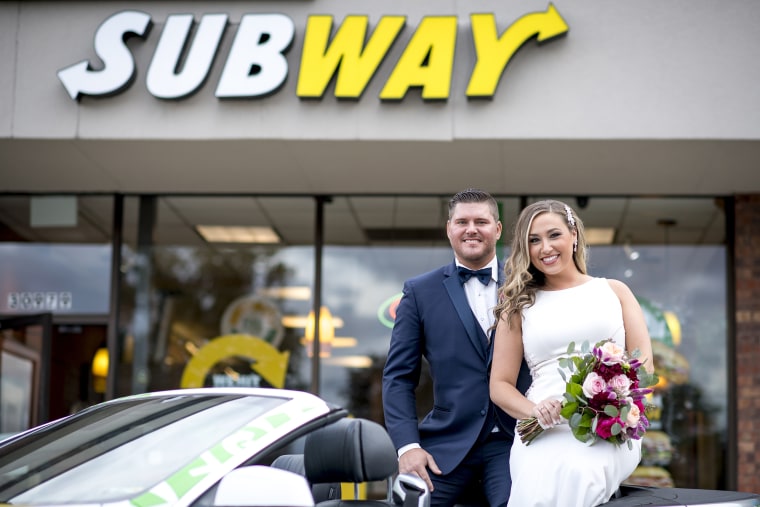 That was all Bushart's mother — whom the couple now calls their "wingmom" — needed to hear. When Williams finished his lunch and got up to leave, she made her move.
"Her mom chases me out the door running and says, 'Excuse me sir, you don't happen to be single, do you?'" Williams recalled.
They exchanged information and Williams and Bushart began dating. A year later, they celebrated their first dating anniversary at Subway. They got engaged last summer. Since then, they've continued to dine at Subway and love that part of their story so much that one day, Williams decided to email the company.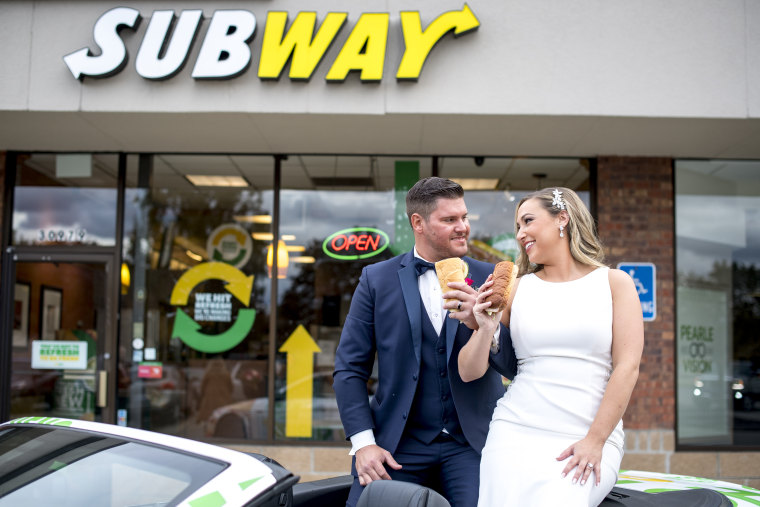 "I basically wrote down everything that had happened and somebody got back to us within the week," he said.
Subway offered to pay for the couple's photo shoot and provide an after-party snack of sub sandwiches and cookies for their wedding.
The newlyweds are now off to their honeymoon in Hawaii.
"We hope they have a Subway in Maui," Williams joked.