"It's like being at home," Ray Yoder, 80, of Goshen, Indiana, said about why he and his wife Wilma love visiting Cracker Barrel Old Country Stores.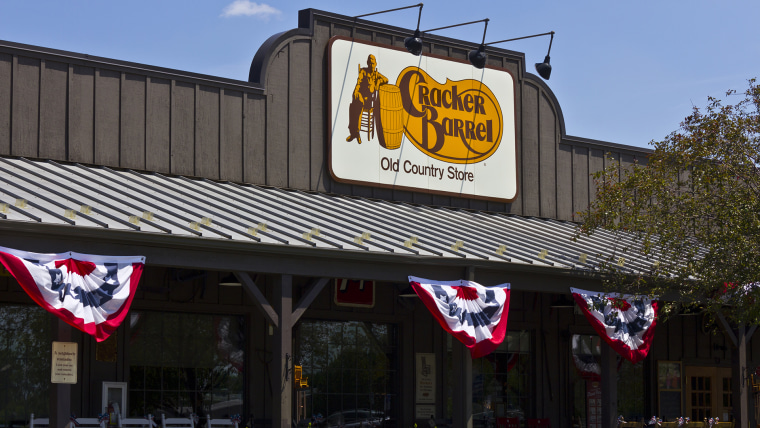 But the homestyle restaurant-meets-general store chain basically is home to the couple, considering the adventurous couple has trekked more than five million miles across America visiting 664 out of the 665 locations.
According to the Lebanon Democrat, the two said they started their quest to visit every store 40 years ago when Ray was working as a truck driver delivering recreational vehicles across the country.
"[Visiting Cracker Barrel] took the boredom out of being on the road," he said. "It has a down-home spirit, and everybody is friendly."
Wilma eventually started joined him on his trips, and the rest is history.
"It's a good feeling," Ray said, noting how he and his wife have become pseudo-Cracker Barrel celebrities through their journey. "It's something we've followed this long, but it's gained attention in the last 10 years or so."
The couple said they receive gift baskets and requests for pictures when they visit a store, adding that they always buy something—whether it's food, a cup of coffee or candy—and are sure to leave a tip.
Earlier this month, the couple attended the Lavonia, Georgia, store opening, which left only one more Cracker Barrel in the country to visit: the one in Tualatin, Oregon.
But of course, they plan to visit others as they open.
So, what keeps them coming back? "It's the same good service and great people wherever you go," Ray said.