Husband and wife Lloyd and Sandi Howard of Monroe, New Jersey, have given each other the royal treatment on their wedding anniversary for the past 50 years — literally.
That's because the couple have celebrated their anniversary at Burger King every year since they tied the knot in 1968. What started as an unplanned, last-minute dinner has turned into an annual tradition.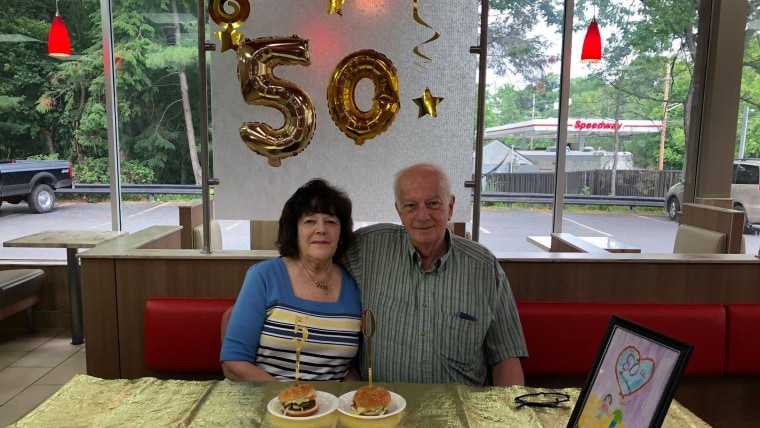 "The first year they were married, they were running late to see a show in the city [Manhattan], and there was a Burger King on the corner," Tracy Gorelczenko, one of the Howards' daughters, told TODAY Food.
The couple stopped in for a quick bite. A year later, Lloyd and Sandi happened to find themselves in a similar situation on their anniversary.
"I forget where we were going, but it was around lunchtime, and we realized that it just happened to be our anniversary," Lloyd told TODAY. "We just figured — maybe for good luck — that we'd just keep going back on our anniversary."
Decades later, the Howards have kept the tradition going strong. It's taken some effort, but the couple has made sure to grab some type of meal from a Burger King on the actual day of their anniversary each year. This year, they both celebrated with Whoppers.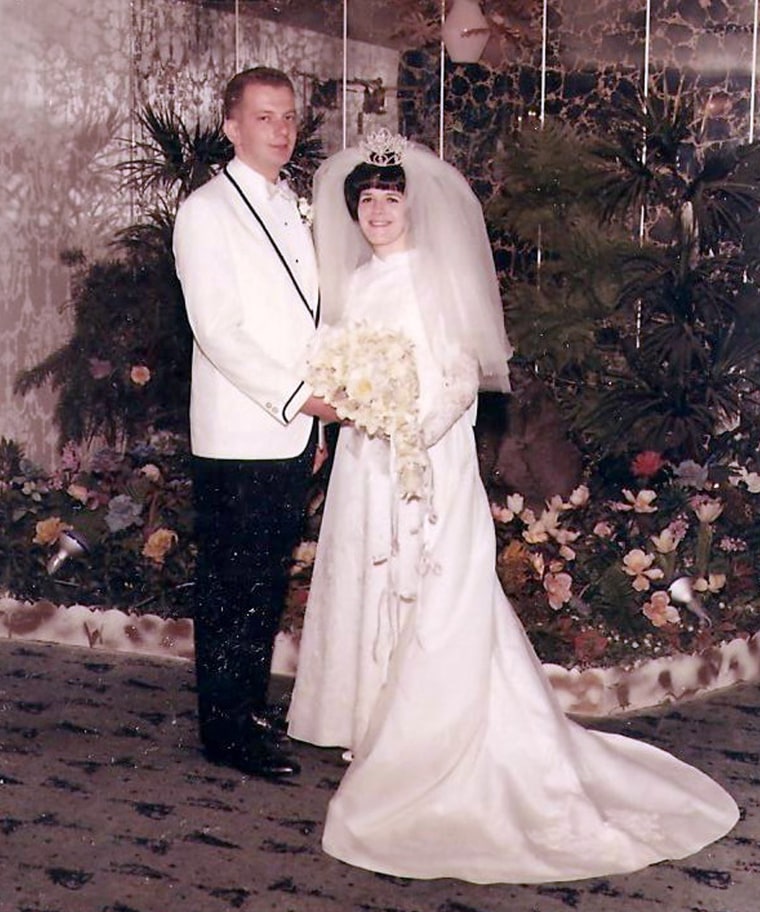 "The funniest thing is, one time, in all those years, I was sick," Sandi told TODAY. "I couldn't go out and he brought the food in."
Gorelczenko even said that her parents dropped by the fast-food chain on the night of her high school graduation, which coincidentally fell on the same day as their anniversary. So this year, for their 50th anniversary, Gorelczenko decided to do something really special for the couple.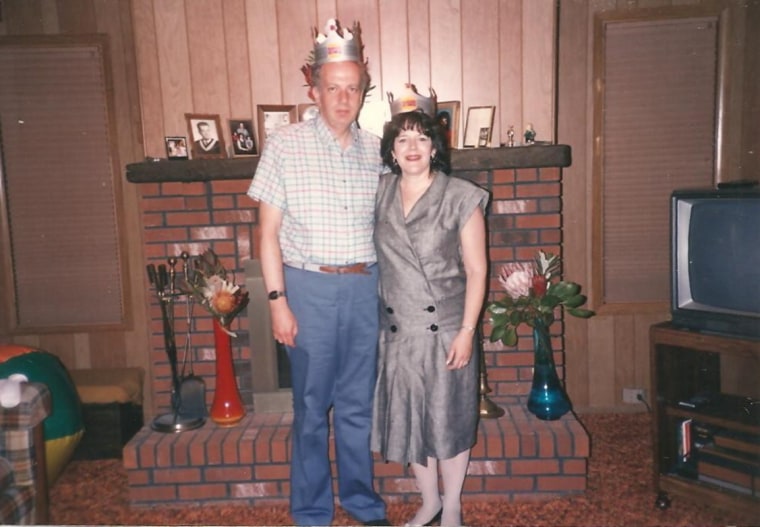 When the Howards arrived at the fast food chain for their annual Burger King anniversary meal, a surprise was waiting for them: their two daughters and six grandchildren, who happen to be quadruplets and twins.
"They were all there, and they'd never met us at Burger King before — it was a total surprise," said Sandi. "We were just floored. The most important thing was to be with them."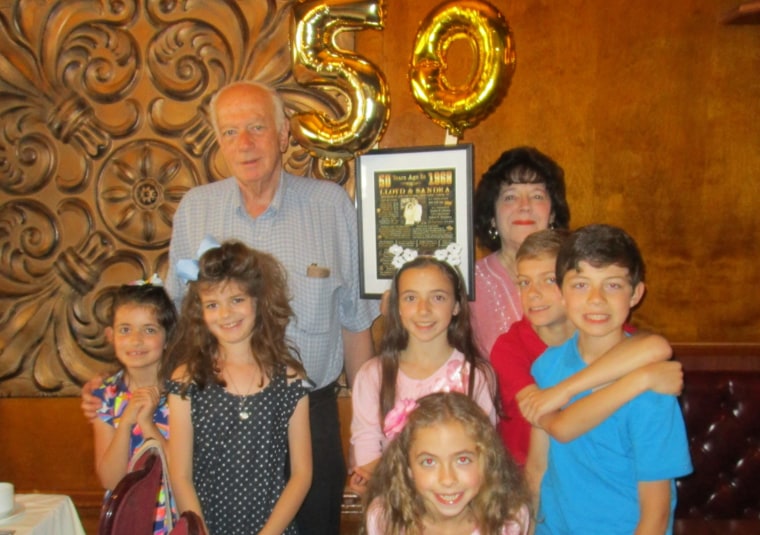 As the couple looks forward to the next 50 years, they shared some important marriage advice: "Try to keep up communication," said Sandi.
Lloyd added, "Just stay out of the same room." But perhaps, most importantly, always going to a Burger King on your anniversary is part of the secret sauce for true love.