Like a stack of dominoes falling, the momentum to eliminate single-use plastic straws (a major source of plastic waste), has picked up speed with major companies like Starbucks, McDonald's and IKEA all making pledges to ban the drinking device. Even big cities like Seattle and San Francisco are not far behind.
With plastic straws going bye-bye, there's been a surge of reusable straws on the market from companies like FinalStraw and GreenPaxx, that give consumers who still want the sipping experience a more sustainable way to do so.
Etsy told TODAY Food that searches for metal straws on its website have spiked by more than 200 percent in the last six months, while searches for plastic straws have dropped.
As with many products that peak in popularity — like the wildly popular fidget spinner — inevitably, a counterfeit market emerges with less-than-stellar versions available at significantly lower prices.
And so is the case with reusable straws.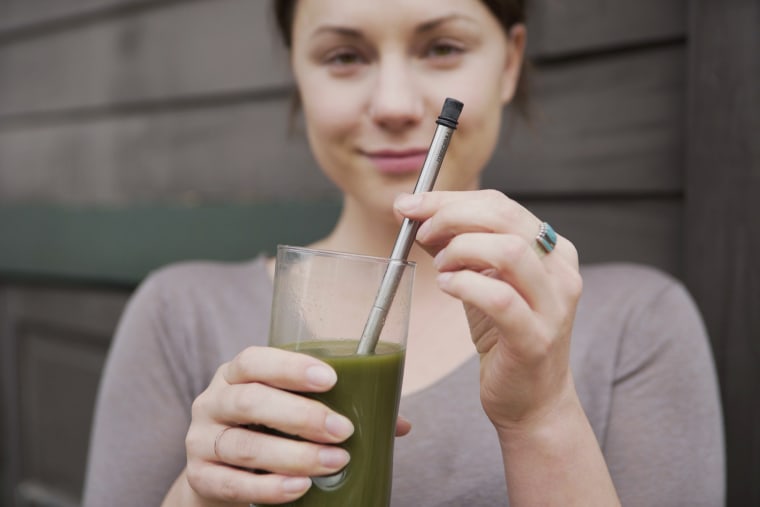 Emma Cohen and Miles Pepper, the co-creators of FinalStraw, a collapsible, metal straw funded by KickStarter which is due to deliver its first product in November, have faced an uphill battle against copycat products showing up on sites like Amazon and eBay.
Cohen told TODAY Food that the knock-offs are even using her product's image and branding to sell their knockoff products. Now, she said consumers are confused, and have been tricked into thinking they are buying the real thing, then contacting FinalStraw for a refund when the fake product falls apart.
"The whole purpose was to reduce waste, and this was such an unfortunate, unintended consequence," she said, noting that since people usually pay between $5 or $10 for the phony product, they will likely just trash it when it breaks — which means more wasted straws. FinalStraw's product will retail for $30 when it hits the market officially but it can be pre-ordered for $20 now.
Jason Porter, vice president of the Southwest region for Pinkerton, a global provider of corporate security and risk management services, told TODAY Food that buying any type of fake product can be a real danger to consumers.
"When you take a look at products that are produced by any major retailer, they're held to an exacting standard," Porter said. "Counterfeit products may not always be using best practices or the safest materials ... they just want as many sales as possible before they get shut down."
Cohen is concerned about the chemicals that could be in these counterfeit products, like BPA, lead or other toxic items, because they are items that actually go in your mouth. She said it takes months to test materials for safety, and these items which have been rushed to market have likely not undergone any serious consumer testing.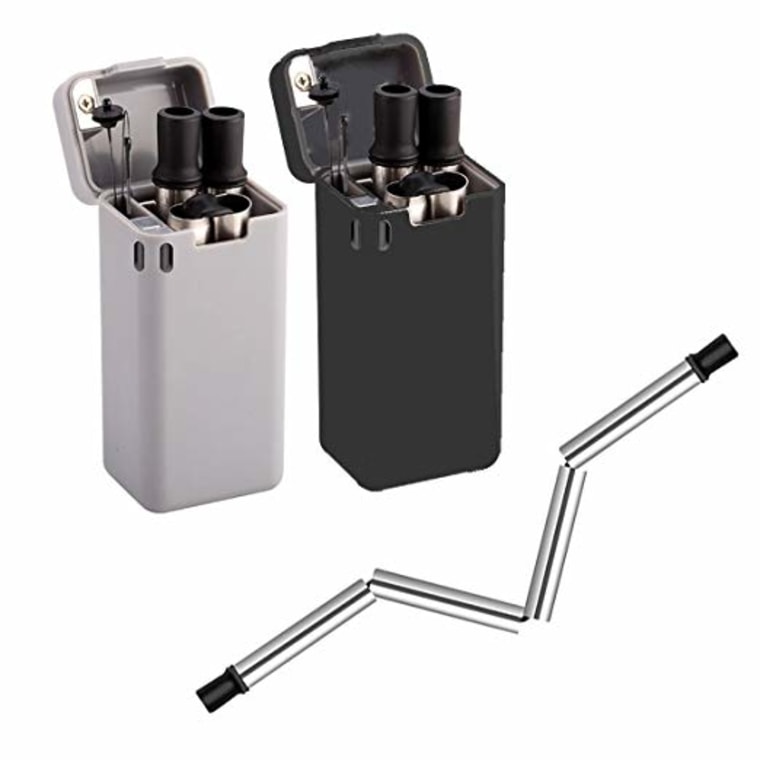 But, in addition to potential health hazards, Cohen warns that consumers have no idea what the supply chain looks like. "We're working really hard to be sure we use a sustainable and environmentally-friendly supply chain," she told TODAY Food. She also explained that many of the fake products, which they've ordered and reviewed themselves, don't even assemble like a straw, but just remain a floppy stick that's not suitable for drinking.
Lastly, Porter warned that counterfeit products can also be tied to organized crime, gangs or even terrorism as a low-risk way to launder money.
But when a counterfeit company is going so far as to use the same branding as the real deal and the product looks just like the original, how can consumers protect themselves from fakes? Porter recommends the following:
Consider the price. If the price of an item is significantly cheaper than what you see on the manufacturer's website, it's most likely not an authentic product.

Closely review the description and ad. Misspellings can be an indicator of a fake, as can language like "as good as" or "replica."

Compare the packaging. If you order the item, take a close look at the packaging when it arrives. If something smells funny (like rubber or chemicals) that may be an indicator of a fake, as is cheap packaging rife with words that don't make sense. If you can, see what the packaging actually looks like in the store and compare that with what you received.

Scout the link directly from the manufacturer website. Some manufacturers will provide a direct link to their product on major sites like Amazon. In the case of FinalStraw, the product is not even available yet and only for sale on the FinalStraw.com. So if it shows up elsewhere, it's not the real thing.
For buyers who do end up with a poor-quality fake by accident, Porter said major sites like Amazon and eBay will usually offer refunds when contacted.
As the old adage goes: if it's too good to be true, it probably is!