Recently, I received some cooking oil. It came in a lovely glass bottle with a heart on it and touted that it contained the "highest level of monounsaturated fat" and had "75% less saturated fat than olive oil." Sounds pretty great, right? Yes, but the oil was also made from algae, which just didn't sound appealing, and the bottle has been gathering dust on my counter ever since.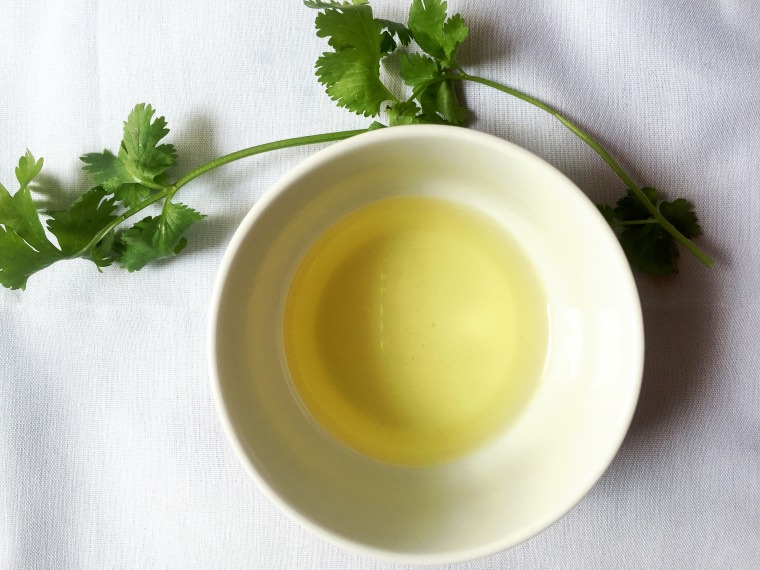 With so many healthy and delicious plant-based oils on the market, I just didn't see the point of using one made from algae. What was the real benefit? I'm certainly not averse to seaweed. I love sushi rolls and one of my kids' favorite snacks is dried seaweed. I also enjoy salads with kombu, which is a type of seaweed, but for some reason, the thought of sautéing my crab cakes in algae didn't appeal to me.
RELATED: 10 things we didn't know about coconut oil: Separating myths from miracles
The rise of algae
Over the last month or so, I've been reading about the health benefits of algae and the spate of new algae-based products on the market, so I put on my journalistic hat and decided to give that oil—called Thrive—a go. I cracked open the bottle, poured a bit of the light gold oil out into a bowl and tasted it. The flavor was totally pleasant and neutral. I think I was expecting at least a slight hint of fishiness, like you get from nori, but there was none of that. I drizzled it over my salad and dug in—the oil added some richness without changing or masking the flavor of the vegetables. Then it was time to add heat.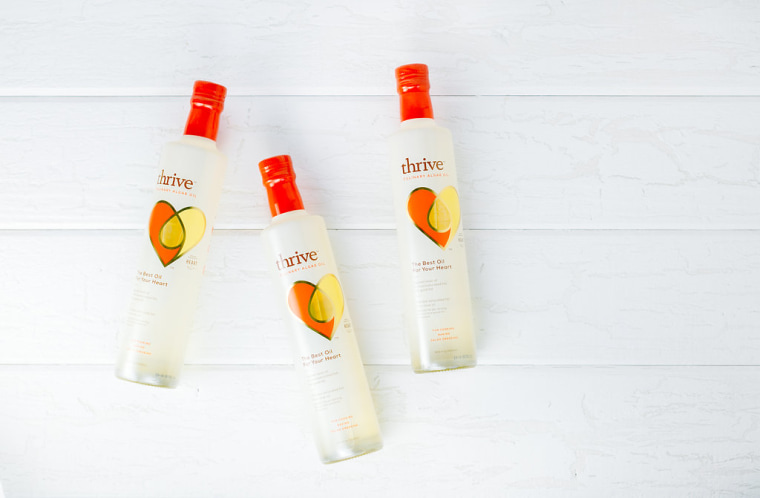 Thrive promotes itself as an oil that has a high smoke point and can be used at temperatures up to 485°F. Compare that to extra virgin olive oil, which has a smoke point of 405°F. I used it in cornbread muffins that I baked at 375°F and they came out perfect. I also used the oil to sauté asparagus spears over high heat and they cooked up just as nicely as they usually do when I coat the pan with olive oil.
Time for an oil change?
When you compare the nutrition stats of Thrive and extra virgin olive oil side by side, you see that they have the same amount of calories (120 per tablespoon) and the same total amount of fat (14g). Where they differ is in their saturated, polyunsaturated and monounsaturated breakdown. The algae oil boasts 3 more grams of monounsaturated fat, 1 gram less of polyunsaturated and 1.5 fewer grams of saturated fat. How much of a difference this makes to your health depends on how much oil you use in your cooking. If you're frying and baking with oil frequently, the additional monounsaturated fat you get from the algae oil may be worth the switch.
RELATED: 10 ways to use avocado oil
The question really is, can you find the stuff? Since it launched in October, Thrive has been gaining market reach on the West coast and recently became available on Amazon. The suggested retail price is $11.99 a bottle, which is about three dollars more than I pay for the same amount of extra virgin olive oil.
I personally love the flavor of olive oil and that will still be my go-to for drizzling over seafood and pasta, whisking into dressings and boosting the flavor of grain-based dishes. But for sautéing vegetables and baking, I think I'll keep using Thrive. After all, boosting the amount of monounsaturated fat in your diet is one of the best ways to keep your heart happy and healthy.
Frances Largeman-Roth, RDN, is a nutrition expert, writer and best-selling author. Her books include Feed the Belly, The CarbLovers Diet and Eating in Color. Follow her @FrancesLRothRD