Forget curfews. Teens now have something else to worry about: coffee.
This time, it isn't parents trying to prohibit their kids from becoming over-caffeinated: it's Costa Coffee, Europe's largest coffee chain and the second largest coffee chain in the world (though there are currently no locations in the U.S.).
Though the policy was first instituted over the summer, a Costa employee's recent refusal to serve an iced coffee to a 12-year-old girl is reigniting a controversial question. Should stores be able to ban the sale of coffee and other caffeinated beverages to teenagers and kids?
Are teens really drinking that much coffee, anyway?
In October, a survey of nearly 9,000 American teens found that Starbucks ranked as the second most popular eatery (behind Chick-fil-A, of course) on a list of restaurants where teens are most likely to spend their money. Add in energy drinks and soda andteens are among the fastest-growing group of caffeine consumers.
While Costa Coffee isn't completely banning the sale of coffee to teens, its policy allows individual stores and employees to deny serving them drinks that contain caffeine.
"We do not encourage the sale of caffeine to children under 16 and it is at store discretion to question a customer's age if they have any concerns," a Costa Coffee spokesperson told TODAY Food.
The spokesperson also said that the company does not target any of its advertising toward children. Furthermore, in order to get a free Costa Club Card, which offers loyalty rewards and unlimited WiFi in its shops, customers must be at least 16.
Costa has more than 8,000 stores worldwide. By comparison, Starbucks has over 28,000.
Some customers, including the 12-year-old's father from Wales (who expressed his outrage online saying his daughter just deserved a treat) are upset.
But not everyone is against the optional ban. For example, the U.K. government has been working to prohibit the sale of all energy drinks to teens since August after declaring the link between caffeine consumption and various health issues among younger consumers too strong to ignore. A similar law is in the works in South Carolina, where, in 2017, a 16-year-old died from cardiac issues caused by caffeine.
According to the coroner, the teenager had consumed a large diet soda, a latte and an unspecified energy drink within a two-hour period.
The National Institute of Health (NIH) says that significant amounts of caffeine affect the heart and blood vessels. When it comes to children, since their cardiovascular and nervous systems are still developing, those effects can become even greater. Less serious side effects of too much caffeine may also include anxiety, issues with sleeping and lead to digestive problems or dehydration.
But how much caffeine is too much? It depends.
According to the Mayo Clinic, it's around 400 milligrams a day for adults. The American Academy of Pediatrics recommends kids ages 12 through 18 have no more than 100 milligrams a day. At Starbucks, which posts the caffeine content of its drinks online, a tall latte (the chain's smallest size drink with one shot of espresso) contains 75 milligrams. Costa Coffee doesn't post its caffeine content online but told TODAY Food that "information is available upon request should a customer wish to know the level of caffeine in their favorite Costa coffee."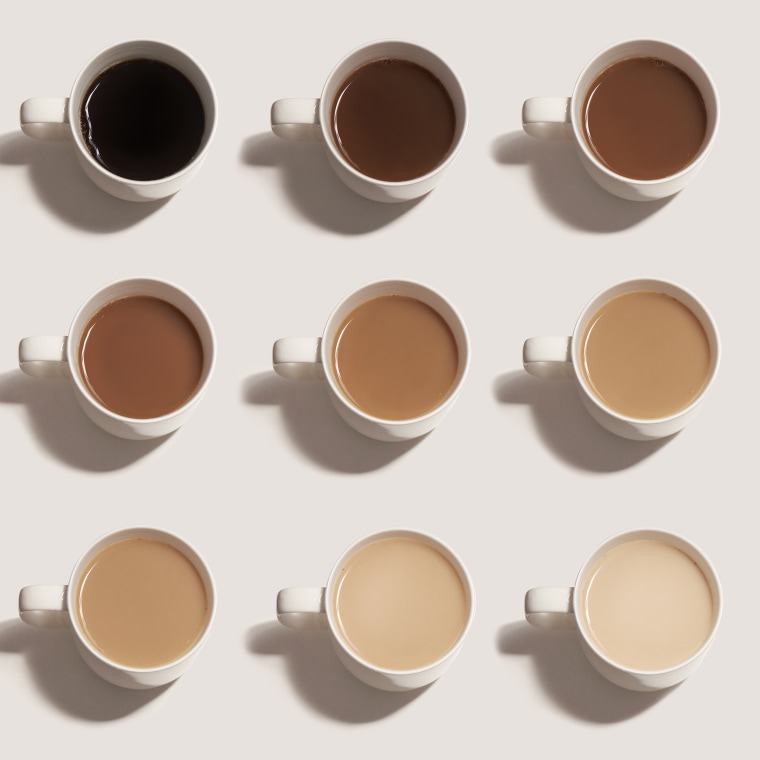 For pediatricians like Dr. Constantine George, who is based in Las Vegas, rather than focusing solely on caffeine content, the more important question to ask might be how many calories are in your teen's drink.
"Caffeine consumption, among kids, teens or tweens, can be linked to a list of concerns including obesity," Dr. George told TODAY Food. "Kids who drink more than one soft drink per day are 60 percent more likely to be[come] obese." Coffee-based drinks can be just as problematic as soda in the nutrition department. For example, a grande Starbucks' blended Witch's Brew Frappuccino has nearly 400 calories and 53 grams of sugar.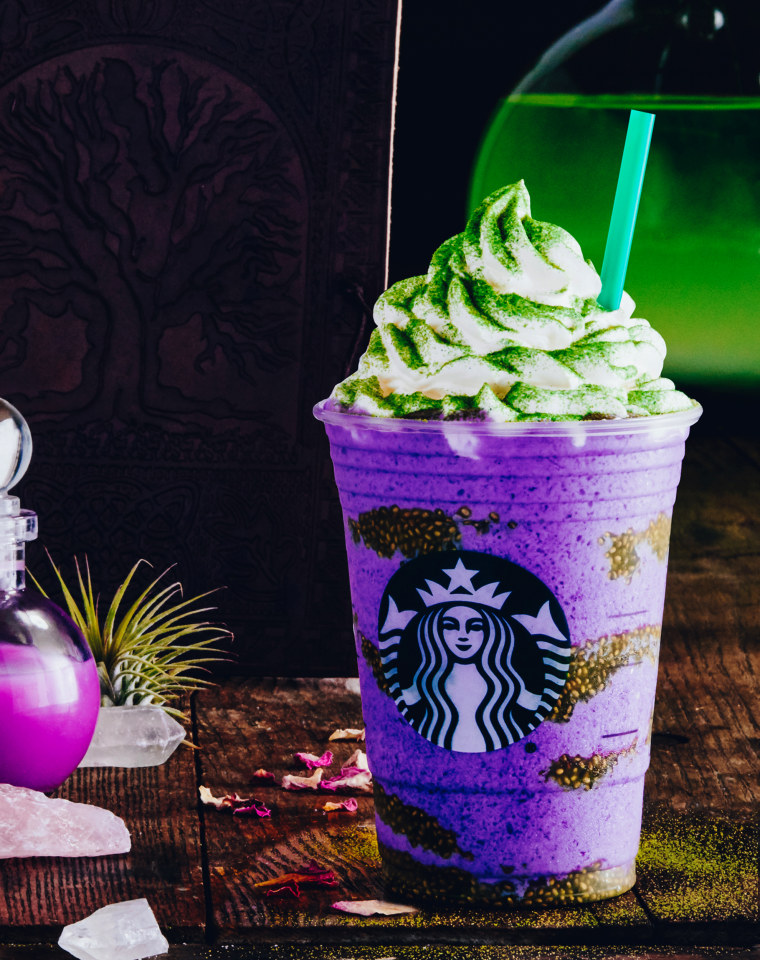 According to Dr. George, when it comes to teens and caffeine, education and moderation are both key. And it's also important to remember who you're talking to.
"Beware," warned the doctor, "that once you tell someone, especially teens, they can't have something, they will usually find a way to get their hands on it."