Ah, the first cup of ice-cold coffee of the summer. It's funny how those dripping plastic cups have come to signify the change of seasons, just as pumpkin or gingerbread lattes do come fall.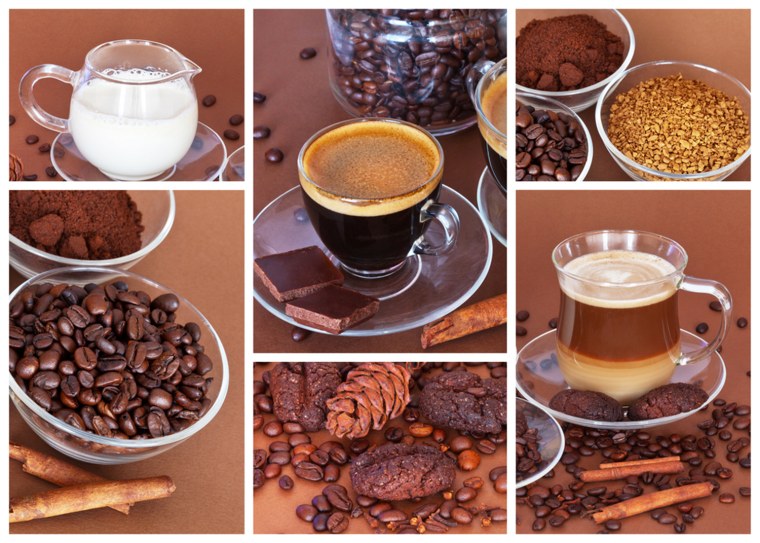 But if you're getting a little bored with your standard-issue, plain-old coffee on ice, you're not alone. Baristas are churning out creative new cold concoctions that will open up as many caffeinated choices in July as you have in January. Here are options for all kinds of coffee drinkers:
For bubbly lovers: Espresso tonic
Think of it like a coffee spritzer: The espresso tonic is exactly like it sounds, an icy glass of tonic water, with a shot of espresso pulled on top. Converts universally call it "refreshing." Inspired by a similar drink at a Swedish coffee roaster, San Francisco's Saint Frank Coffee gets credit for bringing the concoction to the U.S., but they are quickly catching on around the country. Keep an eye out for them at a high-end coffee shop near you.
DIY It: Ideally, you should have a legit espresso machine to pull this drink off, but if you do try it at home, fill a tumbler about three-quarters with tonic and ice, then top with an espresso shot. (Most baristas recommend Fever-Tree brand tonic.)
For the beer fan: Nitro coffee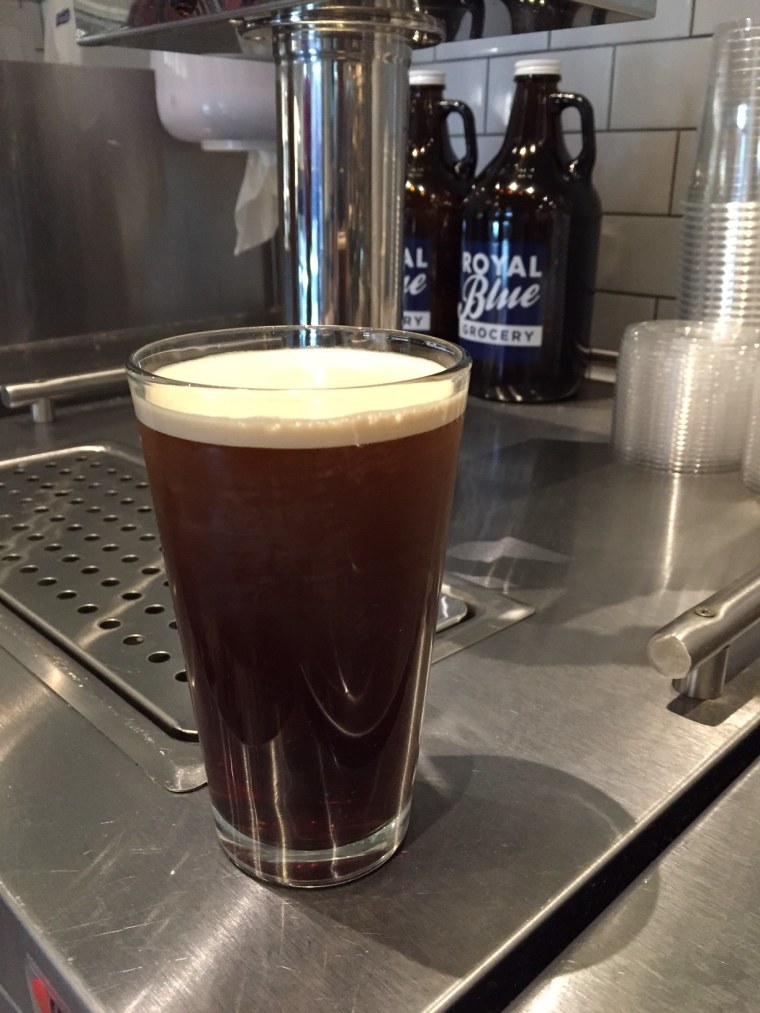 Similar in spirit but more intense is nitrogenated coffee—effervescent iced coffee, infused with nitrogen under pressure and served from a keg tap. And while it contains no alcohol, its foamy head, tiny bubbles, smooth taste and deep amber color can't help but draw comparisons to beer. It pours just like a Guinness, with a different kind of buzz. Look for it at solid coffee bars such as Royal Blue Grocery in Austin, Dolcezza in Washington, D.C., Second Best Coffee in Kansas City, and the Rose Establishment in Salt Lake City. Cafés such as Royal Blue Grocery are also starting to carry Stumptown's Nitro Cold Brew in a can.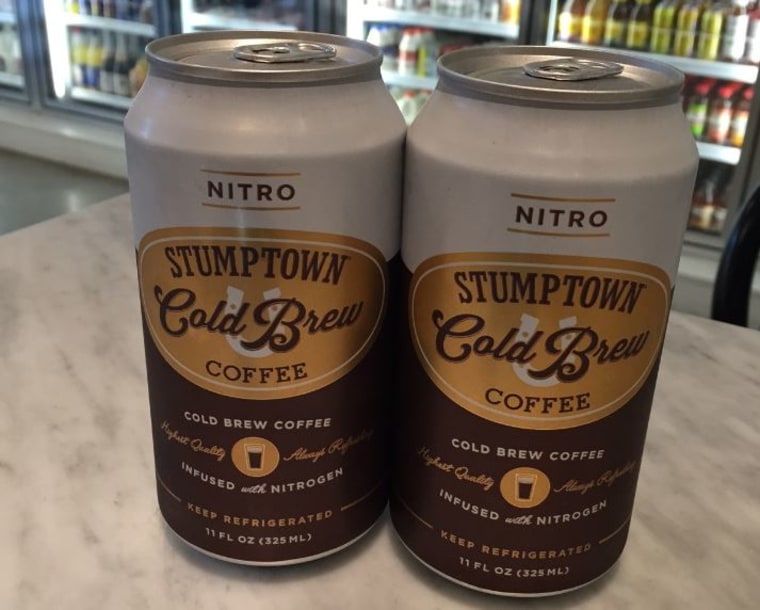 DIY It: For extreme home brewers, a home setup is already available: the NitroBrew. While originally intended for beer, it can infuse nitrogen into coffee and other beverages, according to the manufacturer. But this is for semi-pros: The home kit goes for $499.
For the soda-fountain fan: Coffee egg cream
Egg creams—milk and soda water flavored with chocolate syrup—are synonymous with old-school Brooklyn soda fountains. Now, Bowery Bagels in Portland, Ore., is bringing the drink back, with its Frozen Mocha Egg Cream: Stumptown Cold Brew concentrate, soda water, a touch of Holy Kakow chocolate syrup, and decadent vanilla ice cream.
Watch what happens when Al drinks coffee during his weather report
At select stores, Intelligentsia Coffee is selling a version of the egg cream as well, made with espresso, whole milk, chocolate ganache, and sparkling water.
DIY It: Try riffing on the classic soda-fountain method: Pour about one part whole milk into a glass, adding three parts seltzer, and let it froth to the top. Pour another part coffee concentrate and a touch of chocolate syrup down the center, then stir vigorously toward the bottom, trying to preserve the froth.
For the uninitiated: Cold brew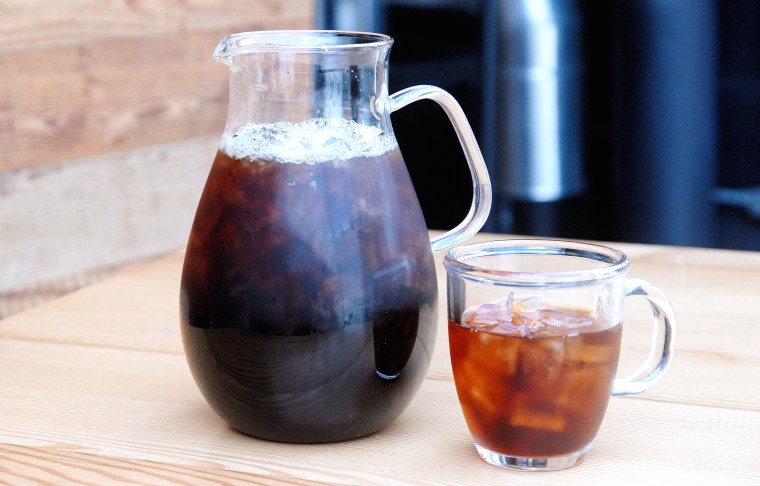 If you're not ready for nitro or tonic, put your toe in the water by jumping on the cold-brew trend in full force this summer. You'll find cold brew—coffee that steeps in water overnight, never heated—to be much less acidic and bitter than hot coffee poured over ice. And it's getting super easy to find: Starbucks rolled it out March 31, steeping its cold brew for 20 hours per small batch.
What is cold brew coffee and why is everyone — including Starbucks — into it?
DIY It:
Like many serious pro coffee fanatics, executive chef Roger Waysok of South Water Kitchen in downtown Chicago decided to start brewing and bottling his own SWK Cold Brew Coffee ($4 for 6 ounces), which he serves in a Collins glass with simple syrup on the side. "Cold brew is so much less in-your-face. It still has all of the flavor of regular coffee, but is more relaxing and smoother," says the chef, who gave TODAY.com his recipe: