He's not as distinguished as the Cap'N, as famously creepy as The King or as iconic as the Kool-Aid Man, but the Chips Ahoy! mascot is ready for his comeback.

On Monday, you'll start seeing Cookie Guy—formerly Cookie Man—in TV spots timed to the brand's 50th anniversary and release of a new line of ice cream–inspired flavors (root beer float, dulce de leche, mint chocolate chip and mocha chunk).
Cookie Guy received a slight update after his four-year retirement, but he has received many dramatic makeovers over the years, most noticeably evolving from a live-action human superhero named Mort Meek in the 1960s and '70s to an animated cookie in the 2000s.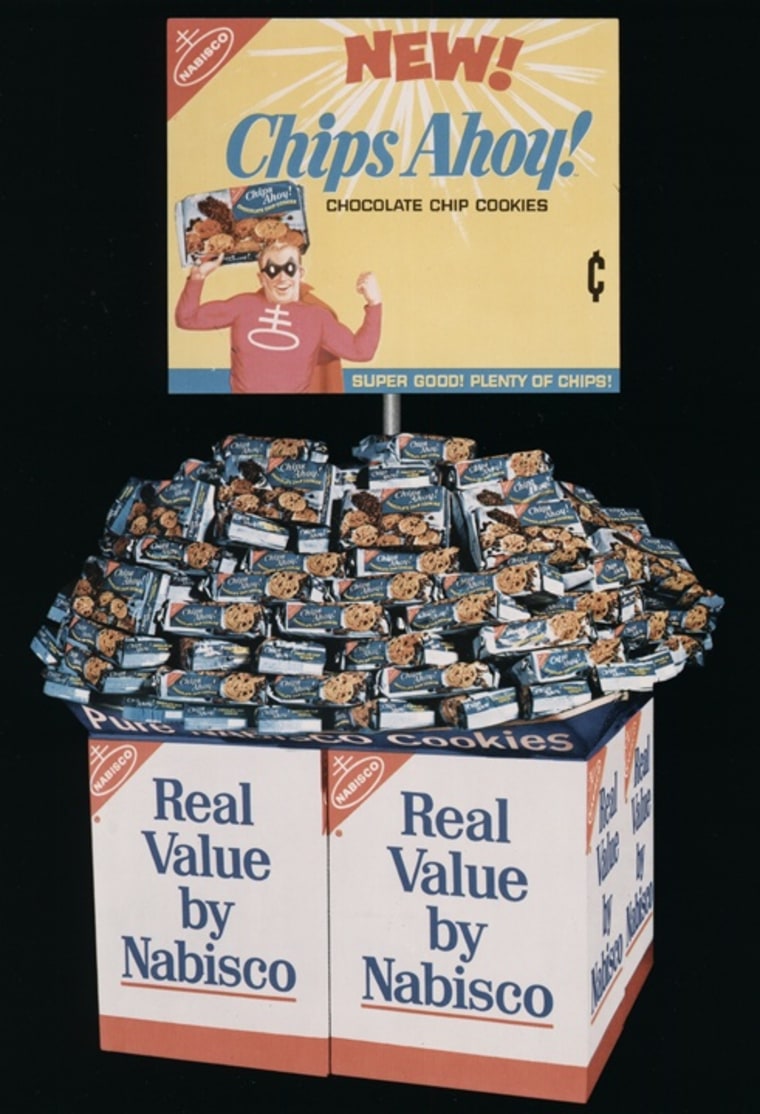 Originally, Cookie Man appeared in comic strips on the back of packages and in TV spots during Saturday morning cartoons.

Don't remember him? That's OK—Richard George, professor of food marketing at St. Joseph's University in Philadelphia, thinks the new animated Cookie Guy has potential to make a bigger impact than the retro version, especially through social media.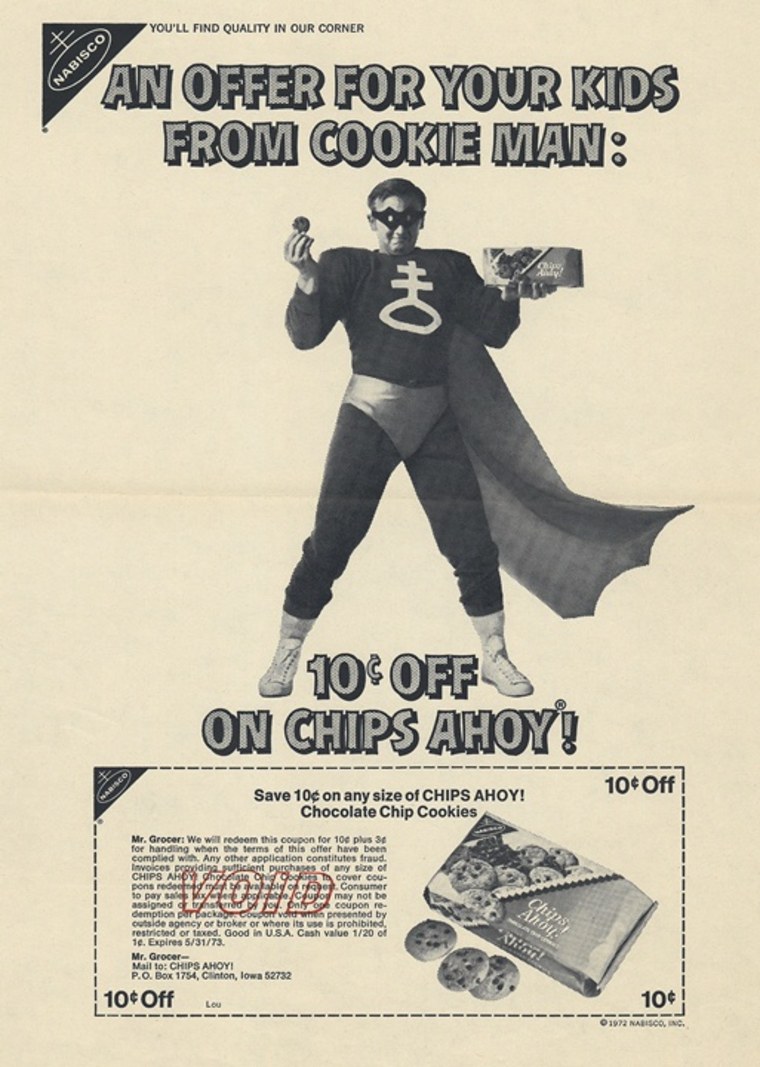 "Bringing back Cookie Guy is terrific—a smart move," he told TODAY.com. "Look at Geico. Animatronics makes it timeless—it's fun whether you're 3 or 65."

Only a handful of mascots can withstand the test of time, George added, noting, "Every brand couldn't do this."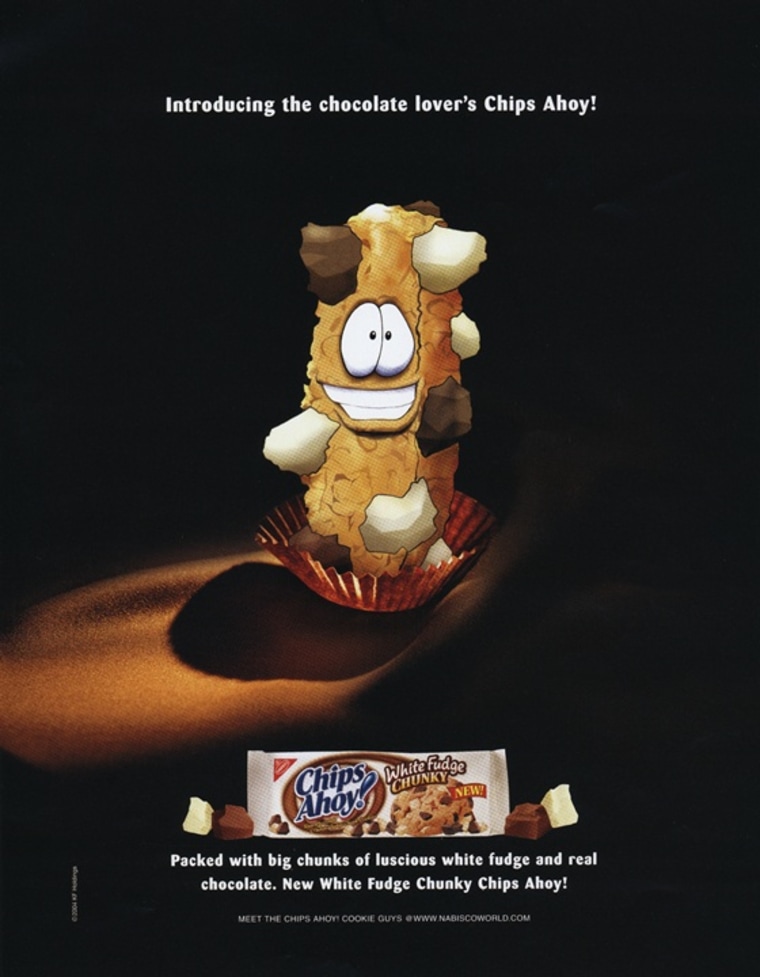 "We have always recognized the Cookie Guy as a strong brand asset—that's why he has been with the brand on and off for so many years," Chips Ahoy! senior brand manager Tara Apisa told TODAY.com. "We thought it was the perfect time to re-introduce this fun character, bringing to life our brand spirit, nudging the conventions of chocolate chip cookies, one chip at a time."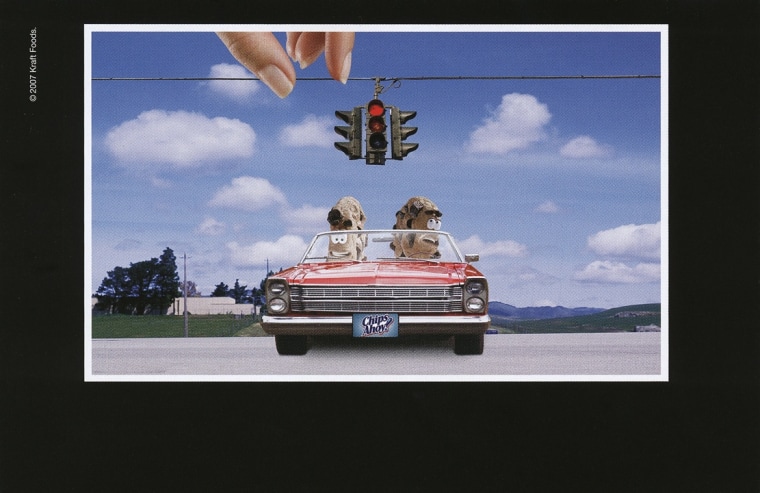 Is there a food mascot you would like to see again? Tell us in the comments below.