This summer, it's time to strike the tired complaint "it's too hot to cook" from your vocabulary. When you've got a grill on your patio, the phrase no longer applies — especially not when you use it as an outdoor oven that can do much more than roast meats and vegetables.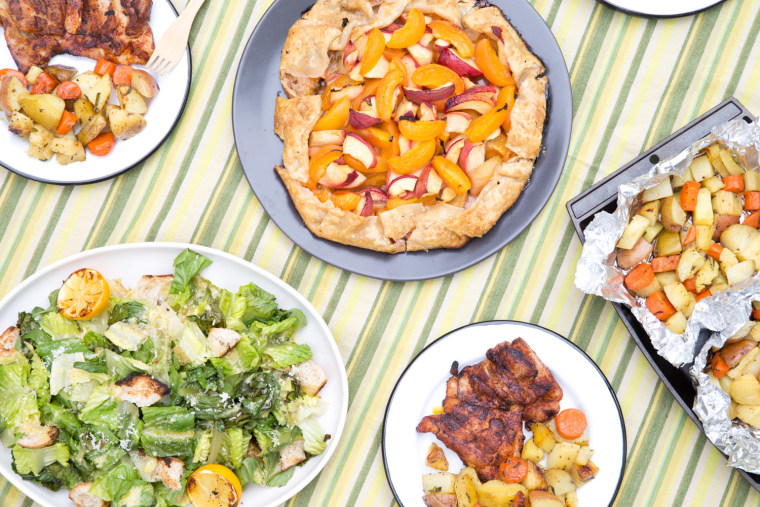 Let the following menu be your guide for mastering the art of outdoor cooking, with a lineup of recipes that includes a grilled Caesar salad and even a rustic fruit tart. Make the meal from start to finish as a feast for four people, or pick and choose any of the fire-friendly dishes that follow to serve as part of an outdoor potluck or backyard cookout.
So get the grill going and give yourself a new catchphrase for summer cooking — "summertime and the living is easy" will be your motto all season long.
Grilled meal menu
BBQ Chicken Thighs
Roasted Root Vegetable Packets
Grilled Caesar Salad
Grilled Fruit Tart
Recipes