/ Source: TODAY Contributor
At the young age of just 22, Whitney Miller wowed the judges of "MasterChef" with her Southern comfort food, becoming the first American winner of the TV cooking competition. Five years later, the popular self-taught home cook has a huge social media following and is about to release her second cookbook, "Whitney Miller's New Southern Table."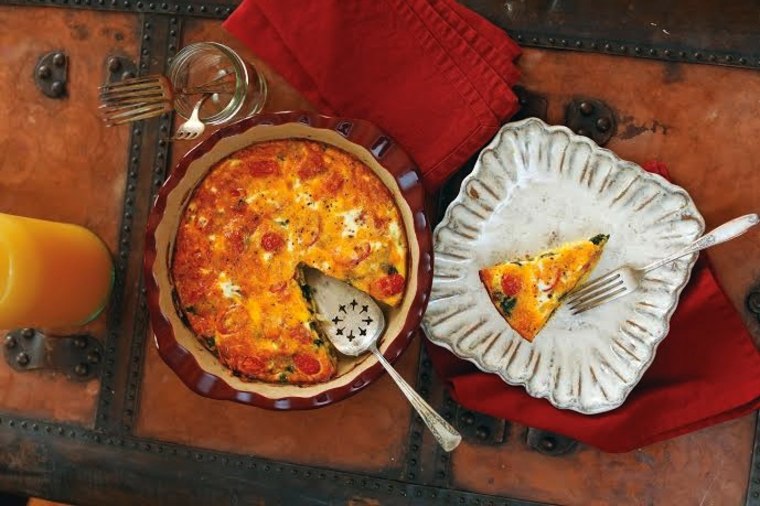 TODAY got a preview of Miller's new cookbook and we're psyched about its approachable and lightened take on Southern cooking. Don't get it twisted: Miller still brings on the butter in traditional dishes like her pimento mac 'n' cheese. But she also lightens blue cheese dipping sauce with Greek yogurt and brightens up a hearty sausage and egg pie with fresh ingredients like cherry tomatoes and baby spinach.
Now, about that pie. Filled with eggs, grits, sausage and cheddar, this easy one-pot casserole is so simple and flavorful that you're going to want it for breakfast, brunch and dinner. At the same time, it's elegant and impressive enough to serve to company.
Here, Whitney Miller's Sausage and Egg Pie recipe.
Recipe reprinted from Whitney Miller's New Southern Table by Whitney Miller Copyright © 2015 by Whitney Miller. Used by permission of Thomas Nelson. www.thomasnelson.com.