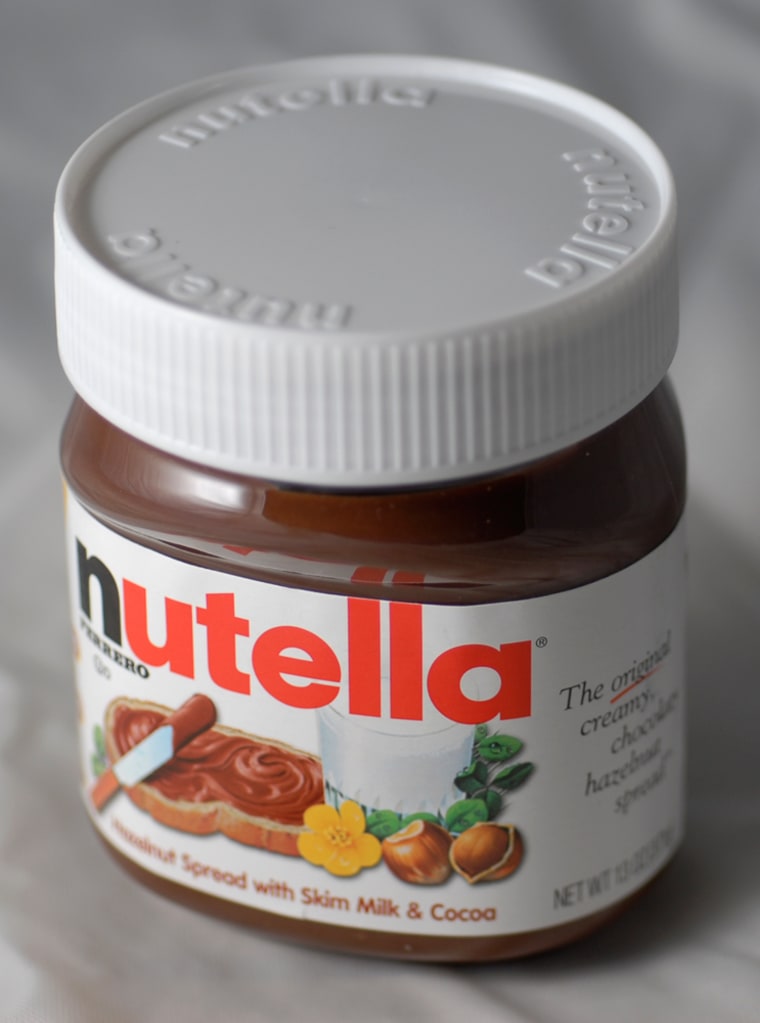 If you have a jar of Nutella in the house, chances are you've eaten the famously addictive, super-smooth Italian chocolate-hazelnut spread straight out of the jar with a spoon.
And that common obsession seems to be fueling the buzz over a Columbia University student publication's report that the school was spending $5,000 per week on the sugary stuff.
After The New York Times and others picked up on the story — now dubbed "Nutella-gate"— university officials took the dramatic step of issuing a press release yesterday to clarify Columbia's hazelnut-spread tab, saying that the cost was actually about $450 per week. The statement (titled "It's a Smear!") acknowledged that right after the spread was recently introduced in the university dining commons, the bill did run about $2,500 that first week, but quickly decreased.
Nutella was displayed near the peanut butter and jellies in the dining commons, and students were originally putting it on bread, says Jared Odessky, vice president of communications for the Columbia College Student Council. "But it was located near the soup area — I think people were piling it into soup bowls and walking out with it," he said.
Ferris Booth Commons, from which students swiped much of the Nutella, serves undergraduates and is a popular spot in the mornings and during the day between classes — when students are the most stressed out.
Just the thought of removing Nutella from dining halls brought grumbling from some students. "People at Columbia pay thousands in tuition, so they thought, 'Why can't have we have Nutella?'" Odessky said. But, he explained, the dining department runs entirely off the money that students pay for their food plans — tuition is completely separate.
The latest word is that Dining Services plans to keep the spread available, as the cost of keeping the stuff in stock seems to be going down, Odessky said.
Indeed, sticky-handed students are apparently stricken with guilt, and are now staying on the honor system. "Ironically," according to the university statement, "the media attention to Nutella-gate has cut down on the amount people have been taking in recent days."
More:
Fabio Viviani would knock you out for Nutella
Brad Pitt, Angelina Jolie debut their wine online at $140 a case
5 ways to create a great beer flight