At this point in the summer, it's far too hot to turn on the oven, the stove, or really do anything. All you want is something fresh, clean and effortless. So, do you grab a juice for $7? Sure ... or, you could grab your blender. (No, you don't need some fancy juice extractor.)
A blender is all you need (and we know some really good ones!) to make these five juices from "The Ultimate Book of Modern Juicing," by Mimi Kirk, a raw food expert who, glowing at age 77, is a pretty solid poster-person for the health benefits of juicing.
"Blended drinks take minutes to prepare and the cleanup is quick," notes Kirk, who adds that blended juices tend to be more filling and supply more fiber than juices made with an extractor.
If you want to jump-start yet another scorching day with a fresh juice but don't have much prep time — and, really, who does? — Kirk suggests washing all the ingredients for your juice the night before. Wrap them in paper towels in an airtight container or zip-top bag in the fridge.
"In the morning just add water and the washed produce to your blender," says Kirk. "In minutes you will have a delicious, nutritious drink. Don't have time to clean your blender? Fill with soapy water until you get home."
Juices aren't just for breakfast, though. They're a good "slump time" snack, says Kirk, and also great before and after workouts. A pre-workout juice "can be a quick way to get the energy boosting fuel needed for an efficient workout by helping you maintain stamina and endurance," says Kirk.
"Post workout drinks can replenish your energy and curb your appetite and cravings for unhealthy quick-fix foods that might contain sugars. Drinking vegetables with a little fruit can supply you with the necessary vitamins and minerals to help you maintain a healthy body."
"The Ultimate Book of Modern Juicing: More than 200 Fresh Recipes to Cleanse, Cure, and Keep You Healthy" by Mimi Kirk, $21, Amazon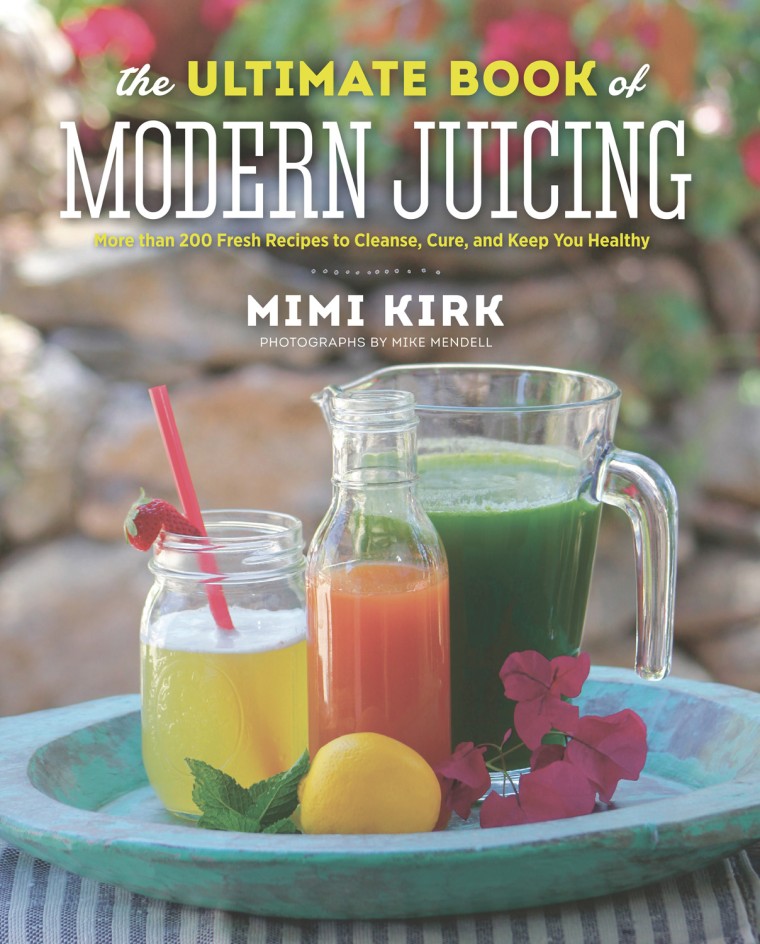 This article was originally published on May 14, 2015.