We love ourselves a nostalgic cereal comeback, so when we heard about the latest Cinnamon Toast Crunch spin-off flavor, Apple Cinnamon, the 1980s jingle ("Cinnamon...Toast Crunch!") immediately starting playing in our heads.
Riffs on the original flavor, launched in 1984, are not new: Peanut Butter Toast Crunch and French Toast Crunch (still on shelves) have come and gone over the years.
The newest flavors, though, are a first: They are infused with real fruit. One, the Apple Cinnamon Toast Crunch, is brand-new, while the other two flavors, Blueberry Toast Crunch and Strawberry Toast Crunch are re-launches of General Mills' "Tiny Toasts" line from last year, just with a more familiar name.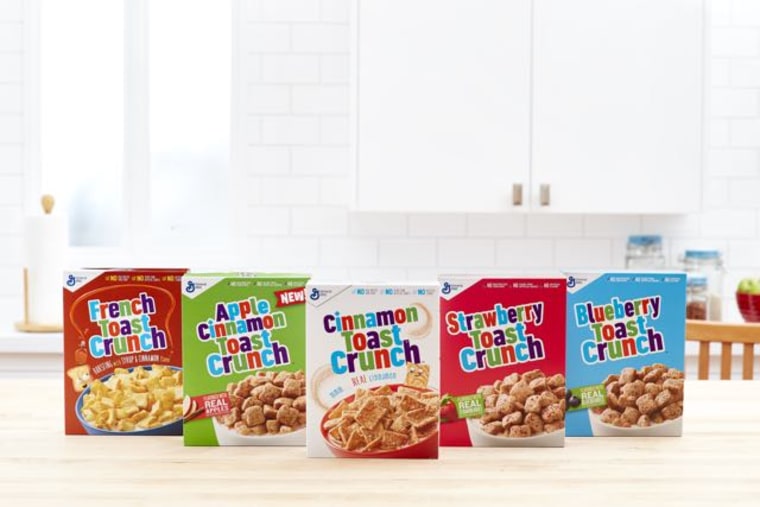 Texture and size-wise, though, the new fruit cereals are a little different from the original. The new fruit-cereal toast pieces are smaller and thicker, unlike the larger, thin squares of the original Cinnamon Toast Crunch.
The fruit ones are more similar in shape and size to French Toast Crunch, which are, by the way, freaking adorable — they basically look like someone took a laser beam and shrunk real pieces of French toast, right down to the golden color, brown edges and and pullman-loaf shape. Unlike the French Toast Crunch, though, the fruit flavors are all oat-and-corn based instead of just corn-based.
So how do they taste? Well, at breakfast this morning, I ripped open the new boxes with my six-year-old son, a card-carrying Cinnamon Toast Crunch fan. Here's what we found: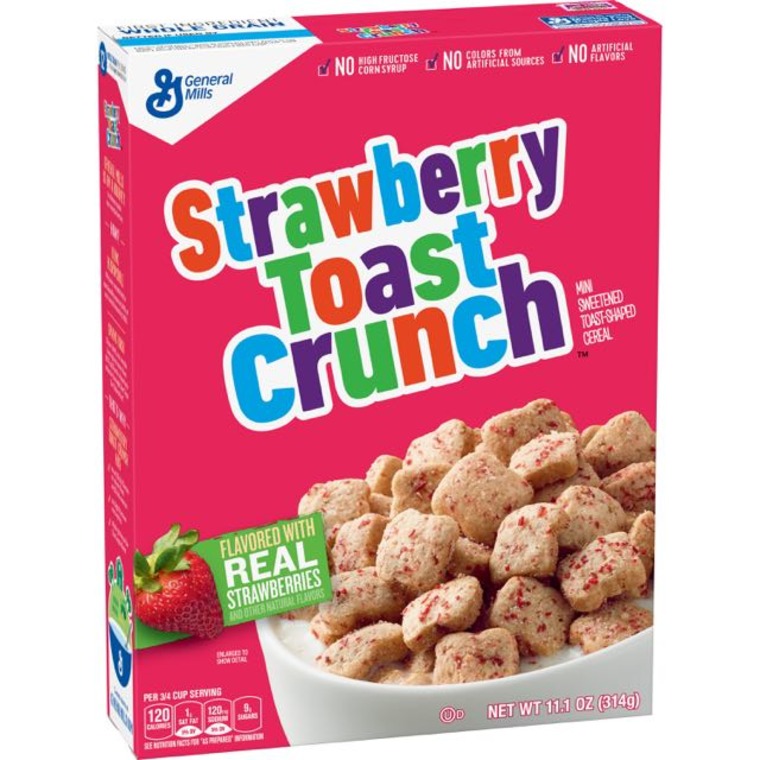 Strawberry Toast Crunch: Ding, ding, ding! This was the winner of the lot, at least at our breakfast table. "Super good!" my son exclaimed, adding that he actually preferred it dry, as a snack, as opposed to with milk, and might even like it in trail mix. I thought it had the most fruit-forward taste, and interestingly, it is made with strawberry purée, as opposed to blueberry powder or dried apples in the varieties below.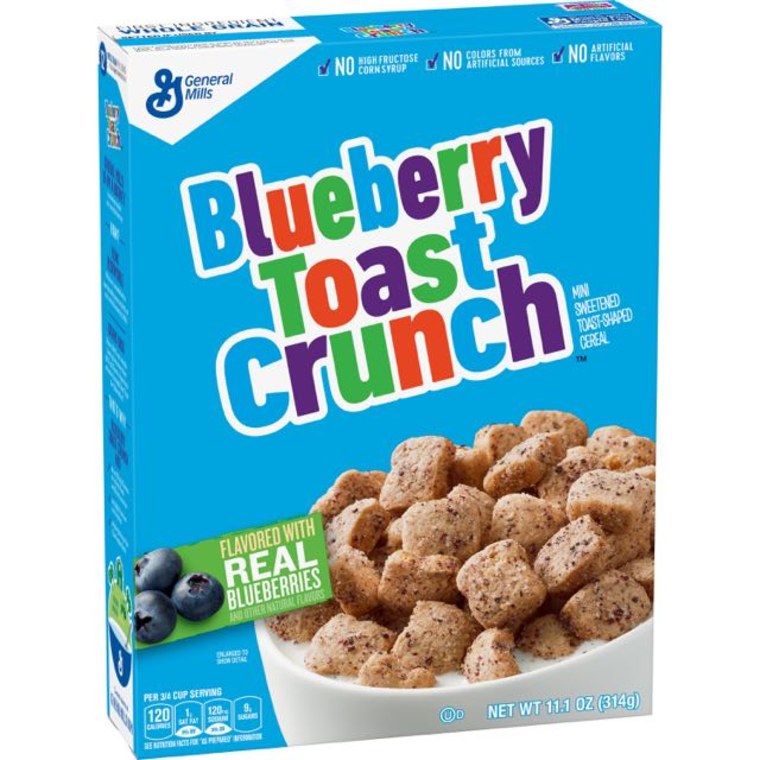 Blueberry Toast Crunch: Most little kids will pick strawberry over blueberry anytime, and this was no exception. "Not enough sugar," my son said. While I, of course, didn't agree with that, I did prefer the brighter strawberry flavor as well, though this does have a slight blueberry-muffin quality that grows on you.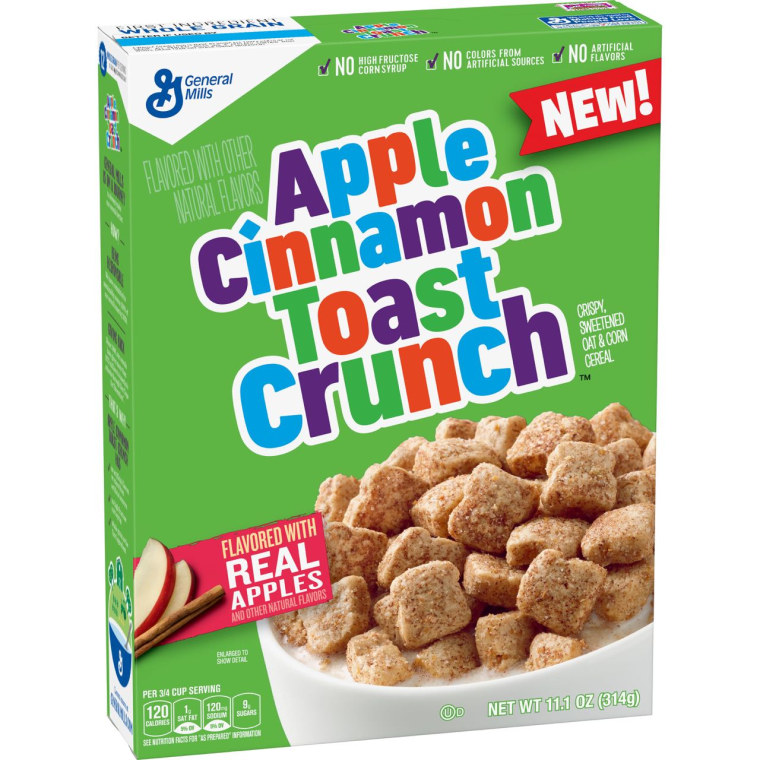 Apple Cinnamon French Toast: As for the newest flavor, my kid tester said, "not bad." The dried-apple flavor does come through, and I'm sure this would be a hit with kids who love, say, applesauce with cinnamon. But berries rule in our house.
All the flavors are rolling onto shelves nationwide this June go for $2.99 to $4.99 depending on the size of the box, and are worth a try if you're a fruit lover, though our hearts will always belong to the classic.
"Are they still going to make the original kind?" my son asked. I nodded yes. "OK, good."