Halloween is fast approaching, which means a lot of us are shelling out lots of dough on all types of candy.
And there's no doubt that one of the season's most popular treats is candy corn. Now, Chuck E. Cheese's is getting in on the holiday-themed action with a pizza that resembles the tri-colored Halloween sweet.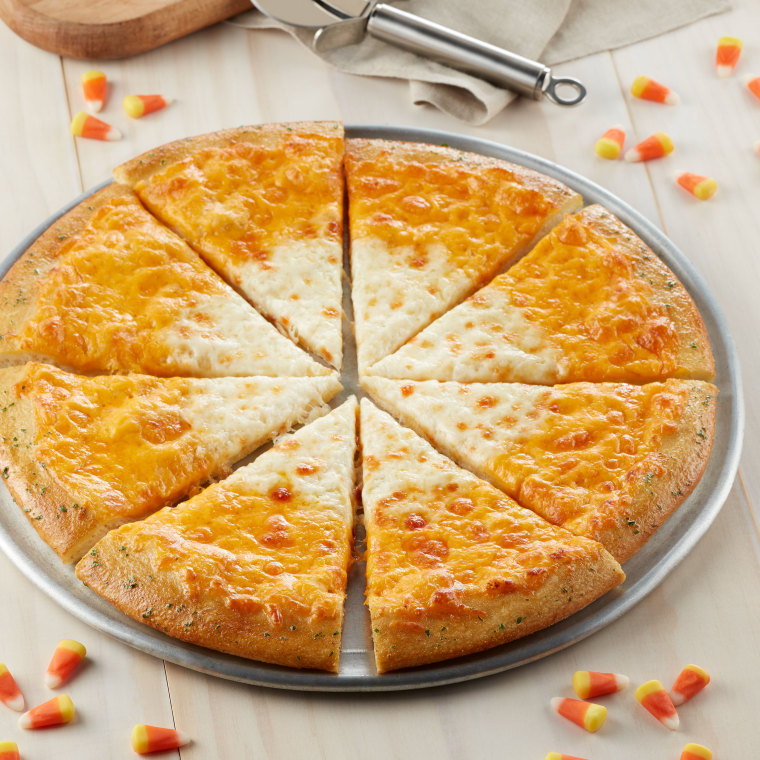 Th new pizza, which will only be available for a limited time later this month, does not actually contain any real candy corn candy — but it's definitely inspired by the honey-flavored treat.
Chuck E. Cheese's Candy Corn Pizza is a white pizza made with a traditional pizza crust, garlic mozzarella cheese in the center and a cheddar cheese ring around the edge, giving the whole pie the appearance of one large candy corn. The ring of cheddar cheese creates a "multi-colored tapered appearance" which is "just like the candy," says Chuck E. Cheese.
Even though it's everywhere this time of year, candy corn itself is pretty polarizing. But some people still can't get enough. In fact, a creative pizza-lover recently caused a major Twitter uproar after adding a sweet topping of candy corn on his frozen DiGiorno Pizza.
This Twitter user created his pizza before Chuck E. Cheese's version so we can only wonder if the popular play place was inspired by the social media frenzy.
We admit, we'd still try it.
The new Candy Corn Pizza will be served in Chuck E. Cheese's restaurants across the country from Oct. 16 through Oct. 31. Customers will also get two small bags of candy corn to enjoy as a dessert ... or they can just eat it right along with the pizza.