'Tis the season for sweets!
Whether you're baking for a cookie swap or building a dessert spread for your upcoming holiday dinner, here are dozens of treats that will surely wow friends, family and coworkers.

Christmas Cookies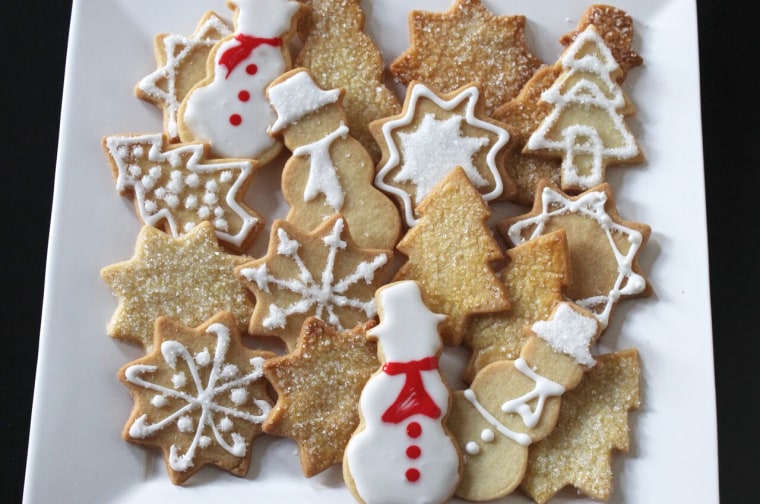 Cookies, rolled and cut into holiday shapes and festively decorated are essential at the Christmas. These are fantastically delicious and easy to bake. Plus decorating them is a snap.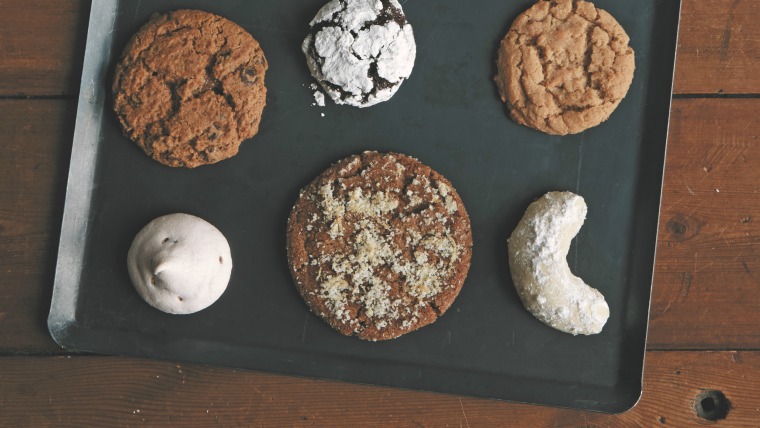 These glorious and simple cookies are chewy on the inside, crunchy on the outside and covered in a splendid lemon-scented sugar. It's also worth mentioning that you need a big mixer for this recipe. All you need is your hands, a bowl or two, and a few minutes.
RELATED: How to avoid the most common cookie mistakes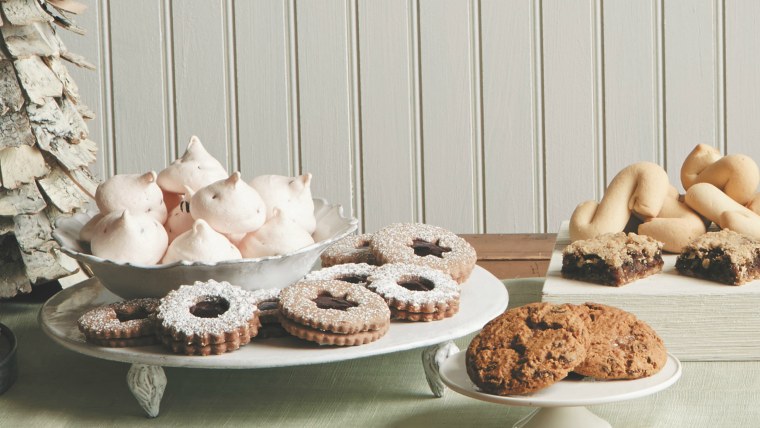 A holiday dessert platter without a Linzer cookie is a travesty. It's like Easter without a bunny, Halloween without a jack-o-lantern, or Valentine's Day without chocolate. In short, Linzer cookies are necessary come December. Not only are they quite beautiful — the jam windowpane feature is pure shimmery elegance — but the taste is always pleasing.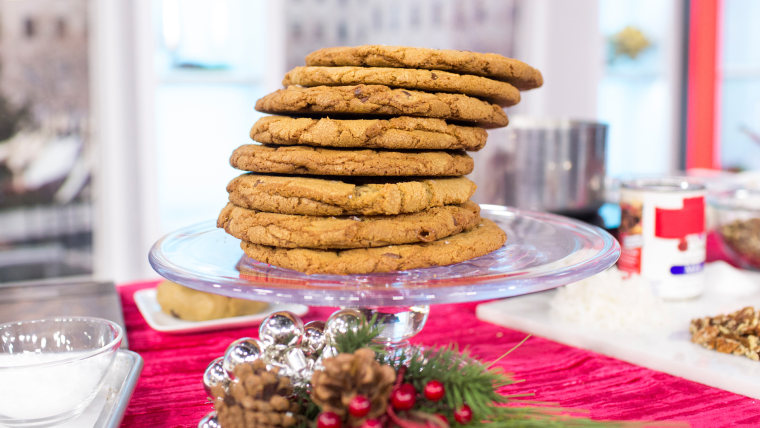 To take chocolate chip cookies to the next level, follow in the footsteps of T-Rex Cookies in Minneapolis, where they add caramel bits to the dough and finish each treat with a pinch of sea salt.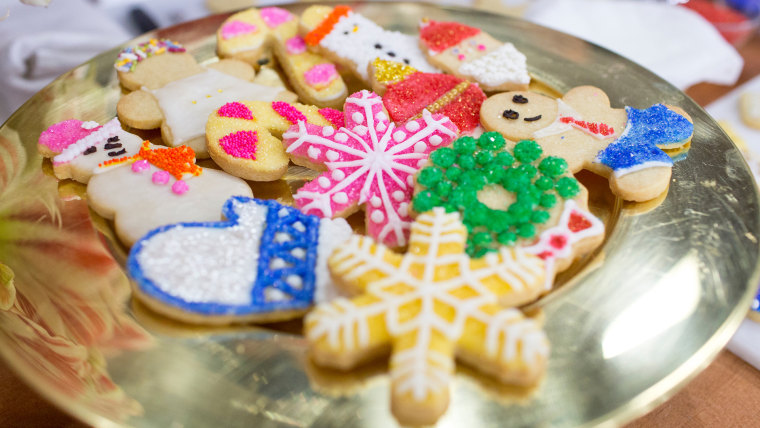 Butter, flour, salt and brown sugar are all you need to make these festive cookies.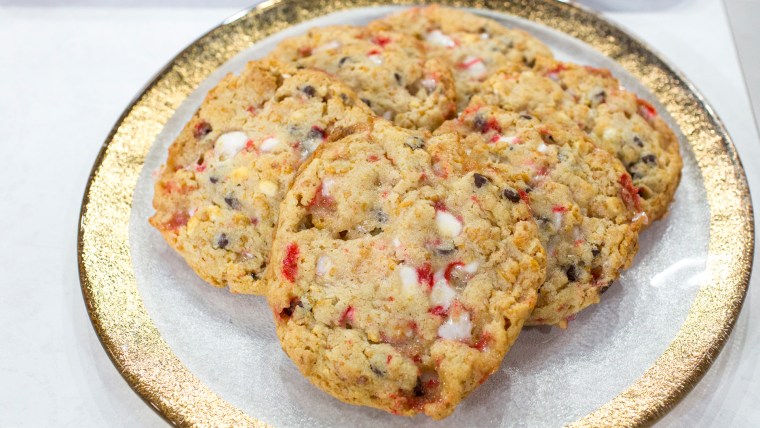 Crushed candy canes add a minty flavor and chewy texture to these over-the-top cookies.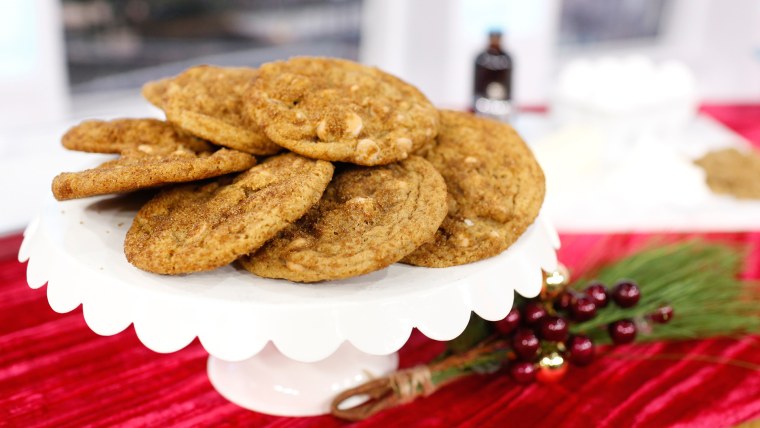 Baker Allison Carlock of The Crumbling Cookie in Fort Irwin, California adds brown sugar to her amazing butterscotch cookies for an extra layer of flavor.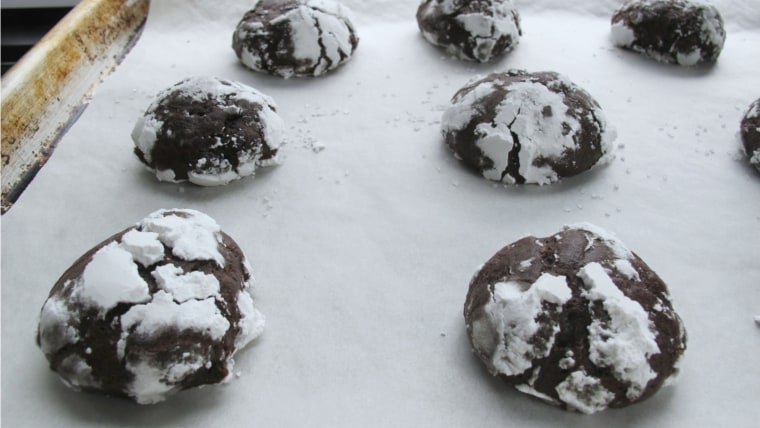 Slightly firm on the outside, melt-in-your mouth goodness on the inside. Enough said.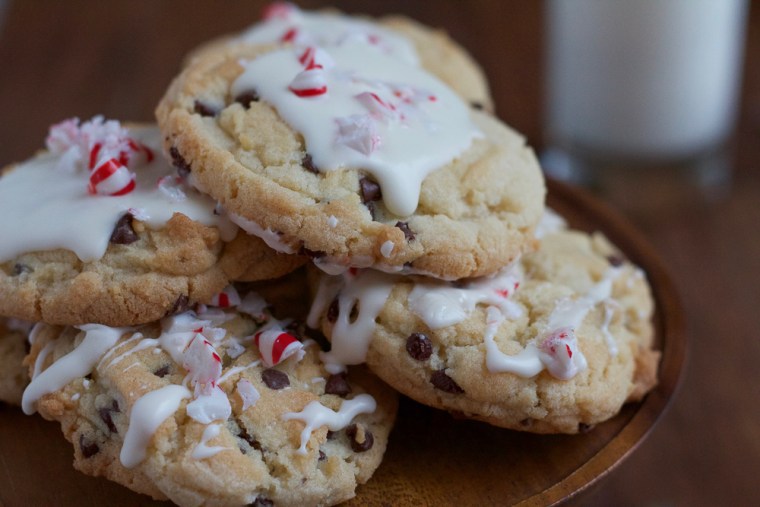 A double dose of holiday cheer goes into these chocolate-studded cookies from Alice C. of Hip Foodie Mom. Bonus, there's peppermint extract in the dough and crushed peppermint candies in the frosting.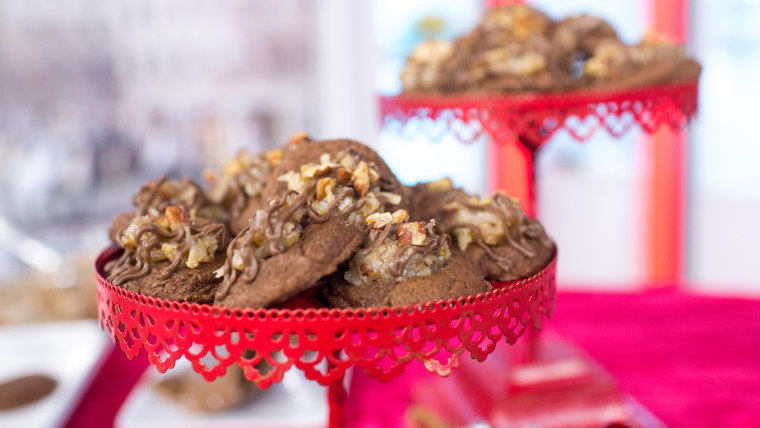 These chewy treats from Sherry's Sweets in Tooele, Utah are topped with a decadent coconut and a pecan-studded frosting.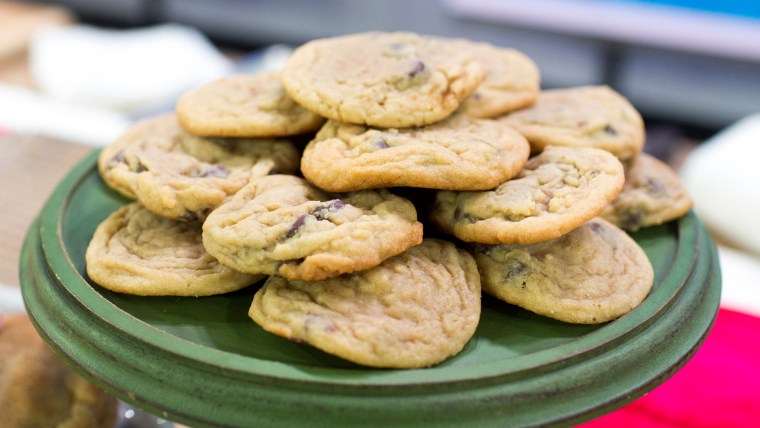 To get these cookies perfectly crispy on the outside, and chewy on the inside, baker Cailey Anne Buck of Cailey Anne Cookies in College Station, Texas pulls these out of the oven early and allows them to finish baking in the pan.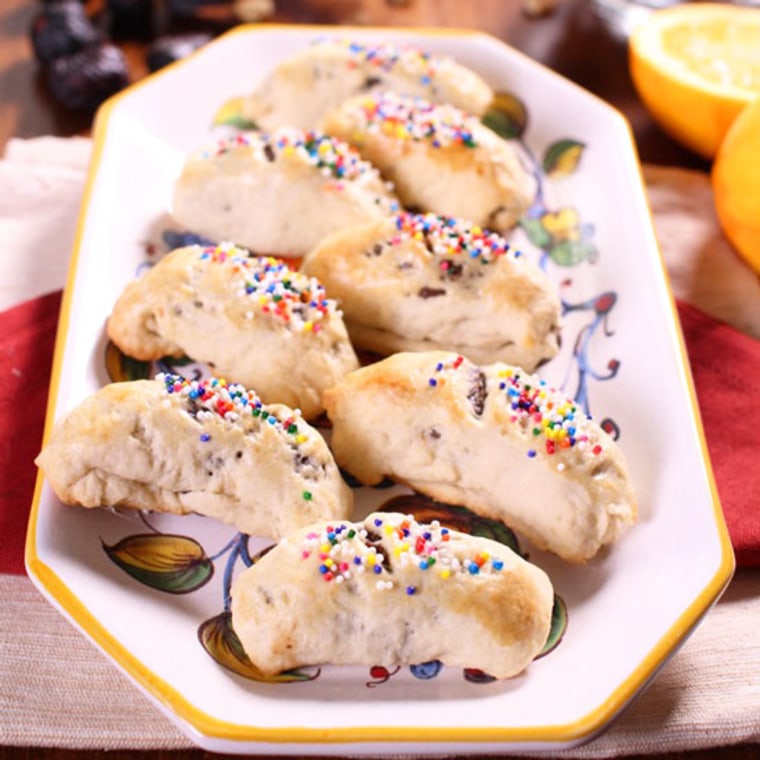 This sprinkle-covered treat is a classic Christmastime snack in Italy that Joanie Z. of ZagLeft makes year after year.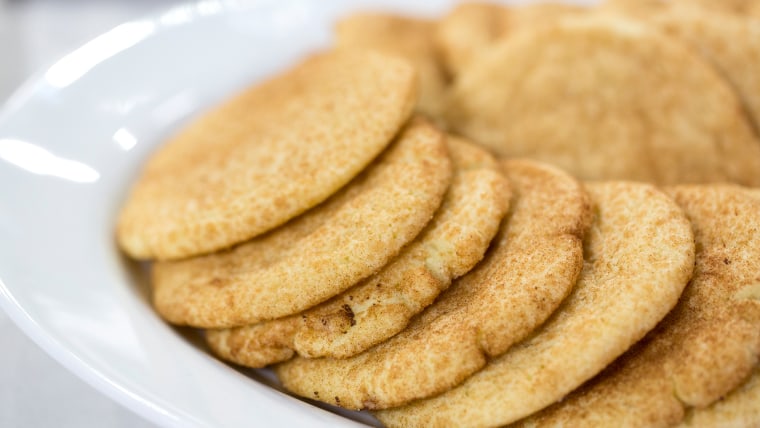 These classic cinnamon-sugar sprinkled cookies from Cookie Cart in Minneapolis have the perfect ratio of chewy to crispy texture.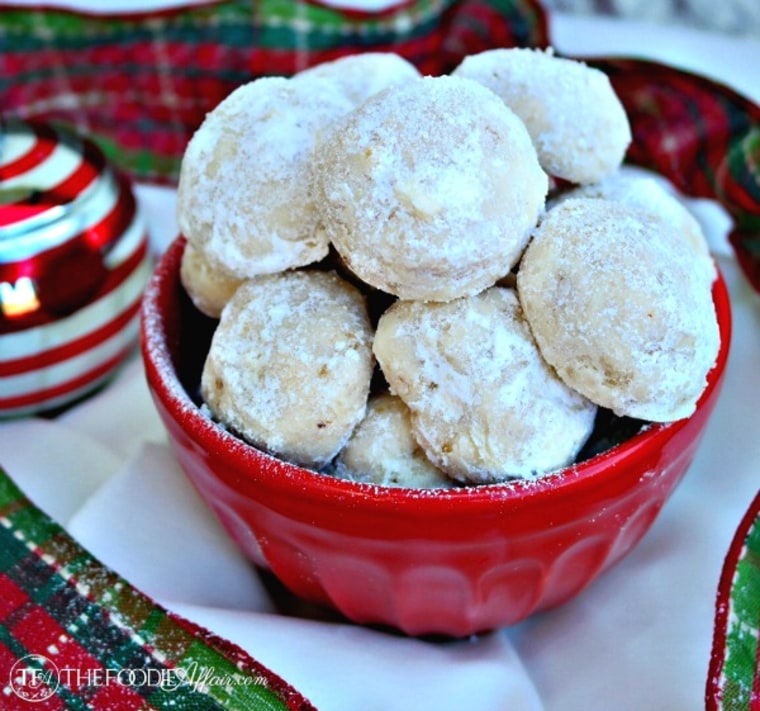 The crumbly, butter cookies by Sandra S. of The Foodie Affair are rolled in powdered sugar and resemble miniature snowballs.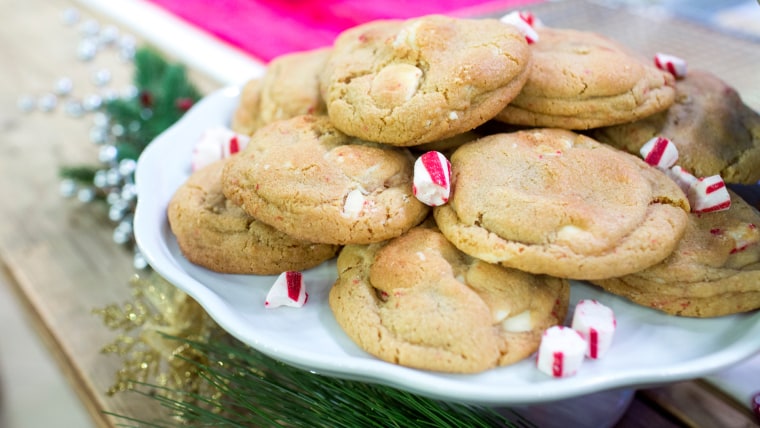 Tom's Mom's Cookies in Harbor Springs, Michigan adds peppermint bits in addition to white chocolate chips to make a treat that's perfect for holiday cookie swaps.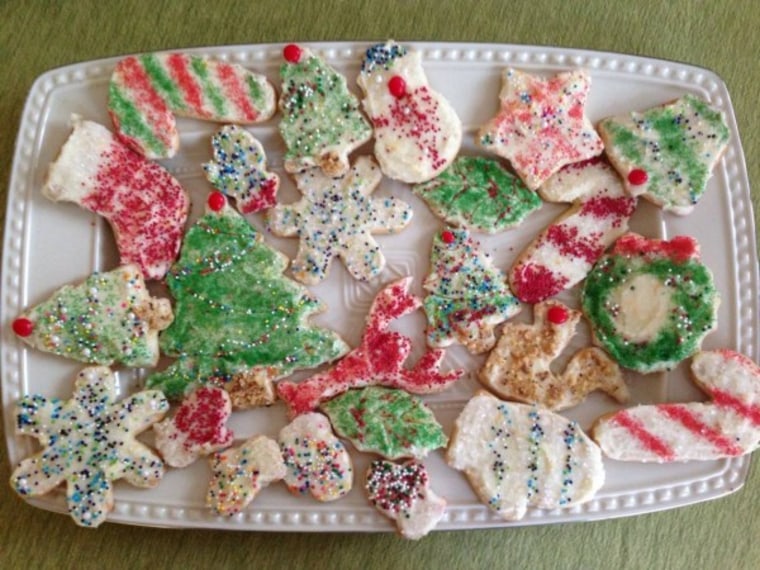 The holidays wouldn't be complete without a platter of Christmas cookies. Donna S. has revived her godmother's recipe, which calls for sour cream to keep the cookies moist, plus orange juice and zest in the frosting for an extra punch of flavor.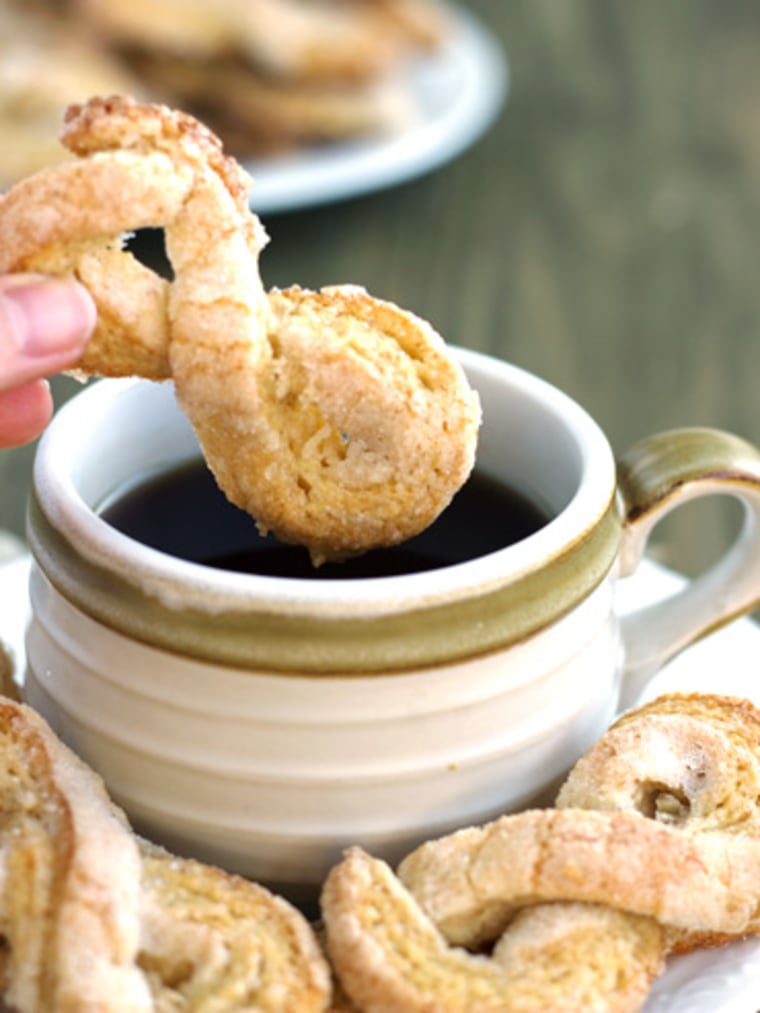 Taylor K. of Food Faith Fitness keeps her beautiful holiday cookies healthy by using whole wheat flour and plain Greek yogurt.
RELATED: How to make and decorate the ultimate sugar cookies
Christmas Cakes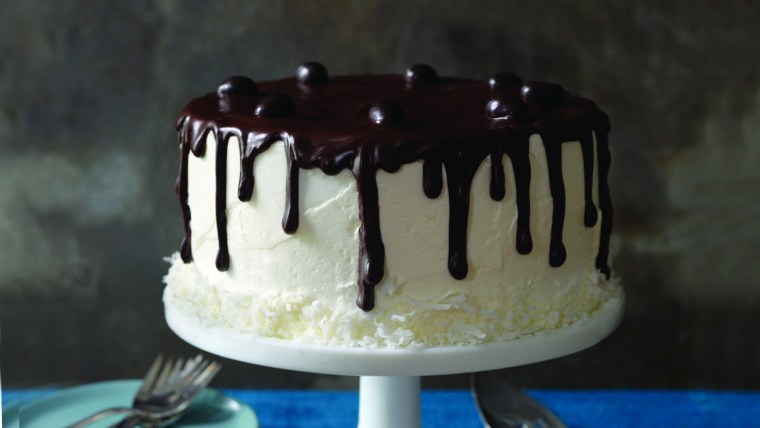 This gorgeous over-the-top coconut cake with gooey chocolate frosting is a deconstructed take on Almond Joy candy bars.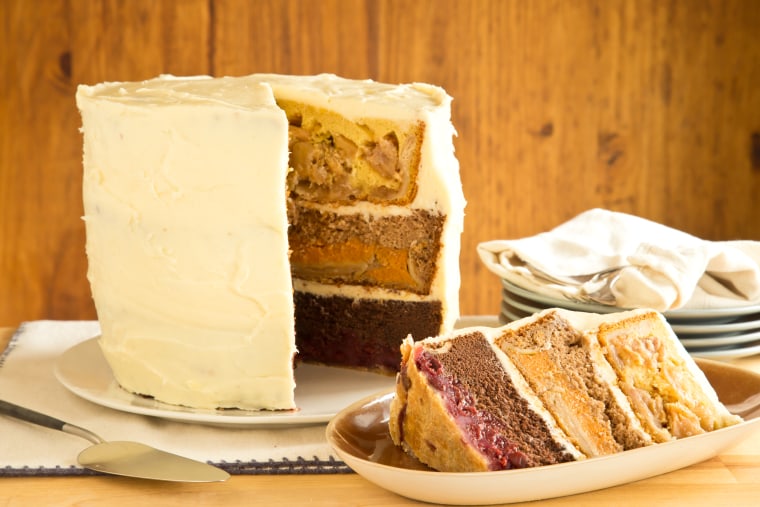 This towering six-layer cake is made with cherry pie, pumpkin pie, apple pie, chocolate cake, yellow cake and spice cake.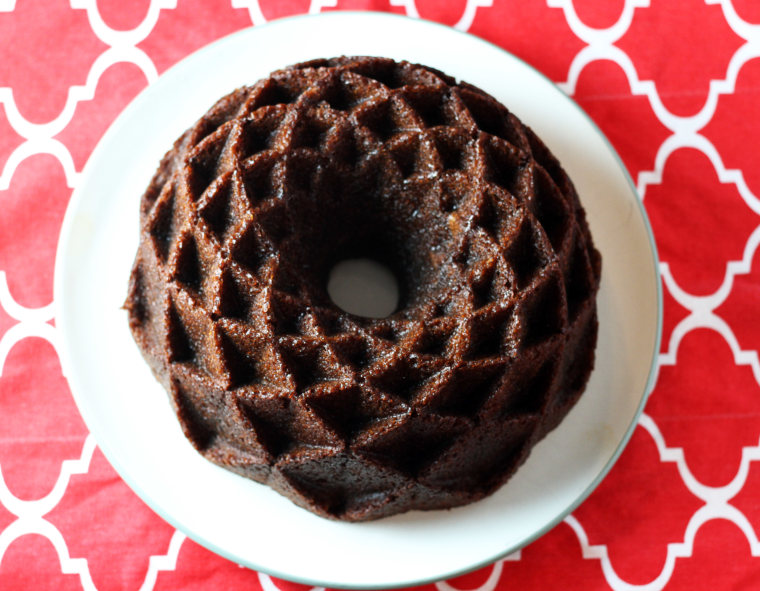 Impress guests at holiday parties with this stunning bundt cake. Christen G. of Christen in the Kitchen adds ample doses of winter spices along with dark molasses and Guinness stout to deepen the gingerbread flavor.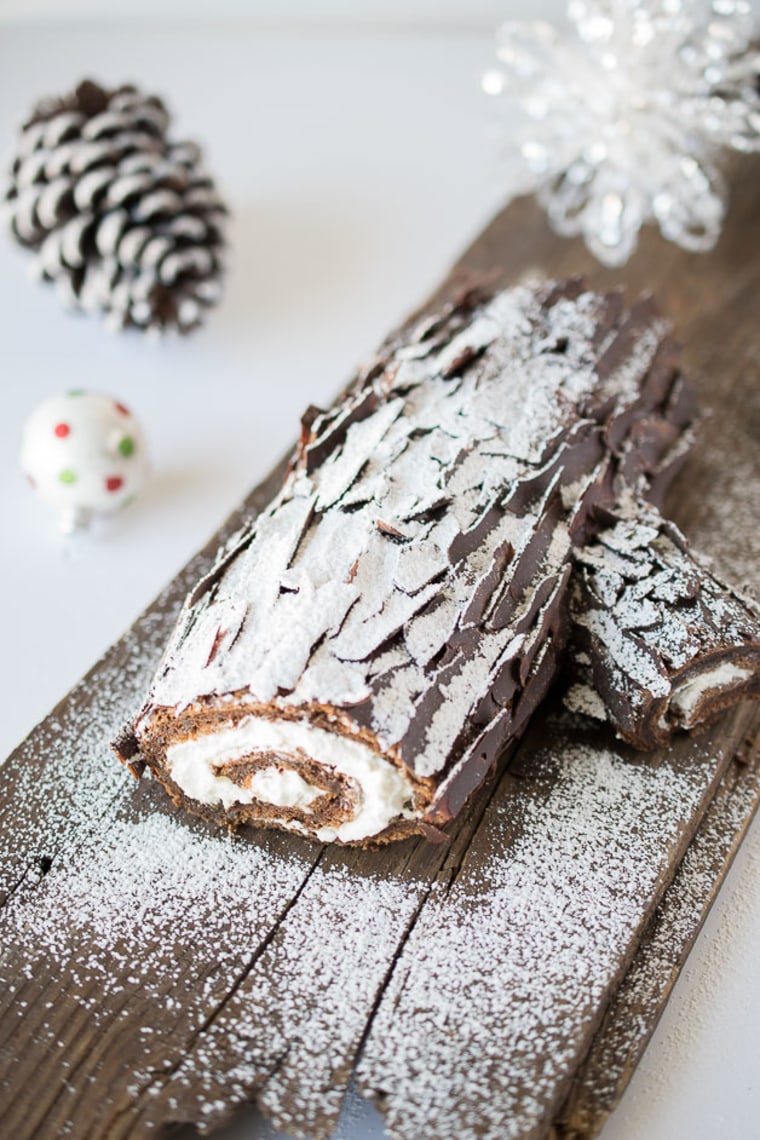 Janette F. of Culinary Ginger fashioned a gorgeous Buche de Noel by layering shattered pieces of chocolate onto a homemade Swiss roll. The finishing touch? A dusting of powdered sugar to mimic freshly-fallen snow.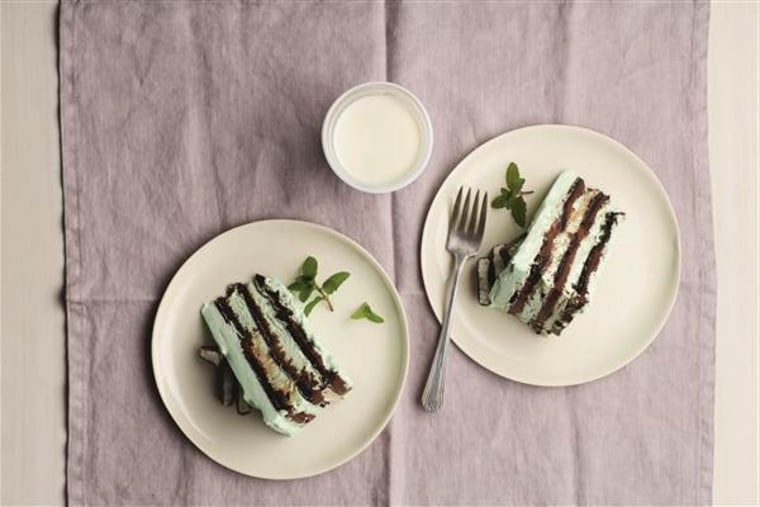 This seven-ingredient dessert is made from layers of thin, store-bought cookies and whipped cream. After the cake sits in the fridge for 24 hours, the cookies absorb the moisture from the whipped cream, turning it into a luscious delight.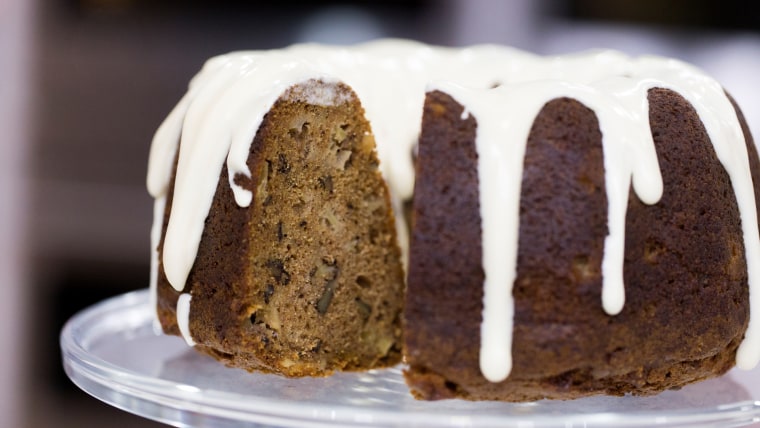 Food Network star chef Giada De Laurentiis' moist apple cake with cream cheese icing has all the flavors of classic apple pie — minus the tricky pie pastry crust!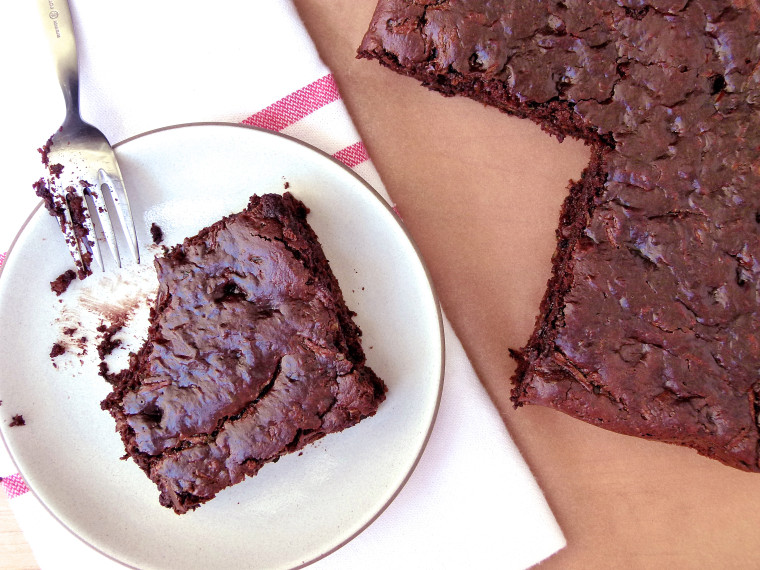 This delicious dessert is extra moist thanks to the addition of zucchini.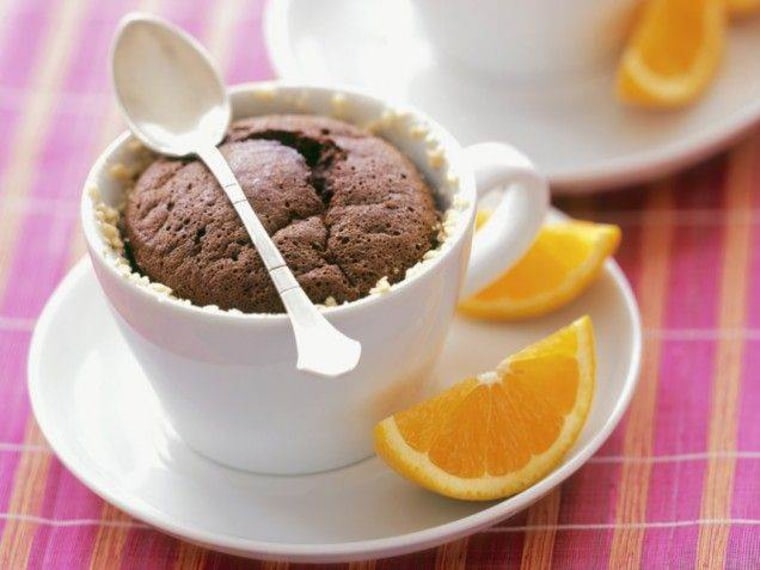 This dessert makes a great holiday gift when the dry ingredients are packaged with a mug along with the recipe instructions.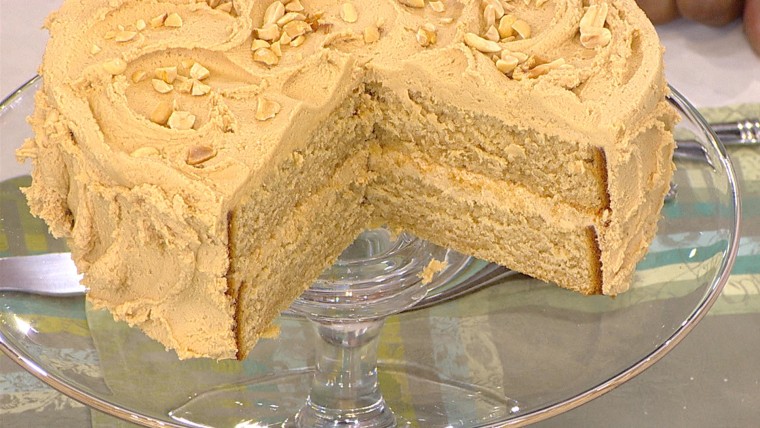 Al Roker's double-layer cake is a peanut butter lover's dream.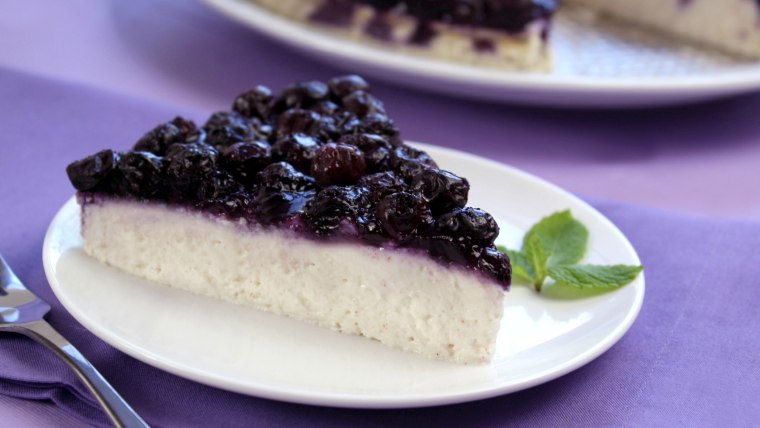 The base of this creamy, lightened-up version of the classic creamy cheesecake is made with fat-free cream cheese and fat-free yogurt. Macerated frozen blueberries add the perfect finishing touch.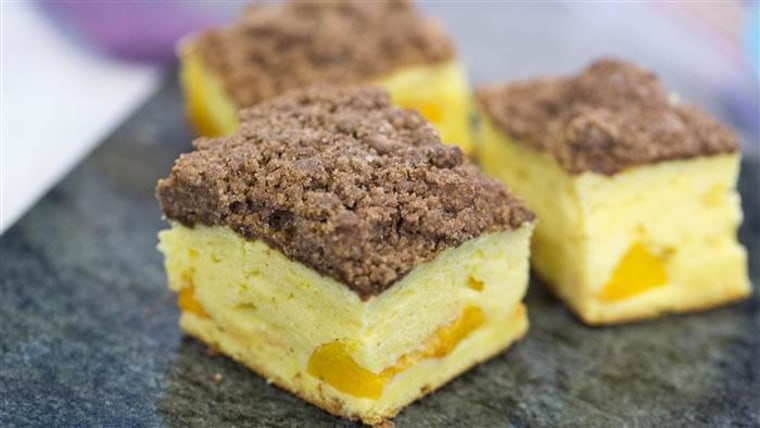 Using store-bought yellow cake mix is the the secret behind this fast and easy crowd-pleasing dish.
Christmas Pies and Tarts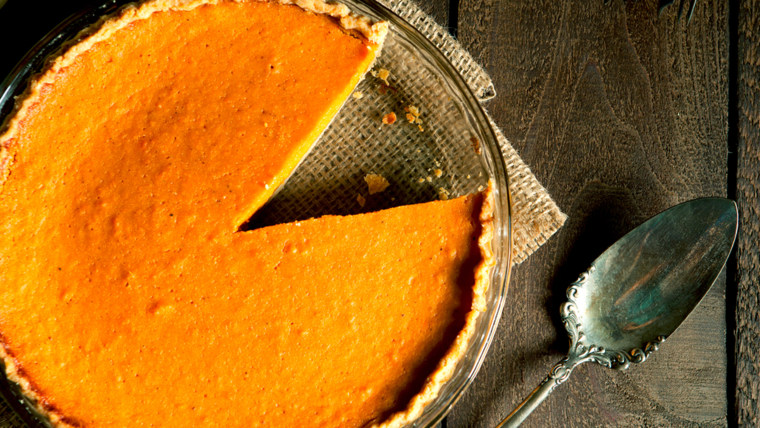 Singer Patti LaBelle learned this pie recipe from her best friend and hairstylist, Norma Gordon Harris. This sweet potato pie has a thin layer of brown sugar on the bottom of the crust crust. This "black bottom" doesn't just add flavor, it also helps keep the filling from making the crust soggy.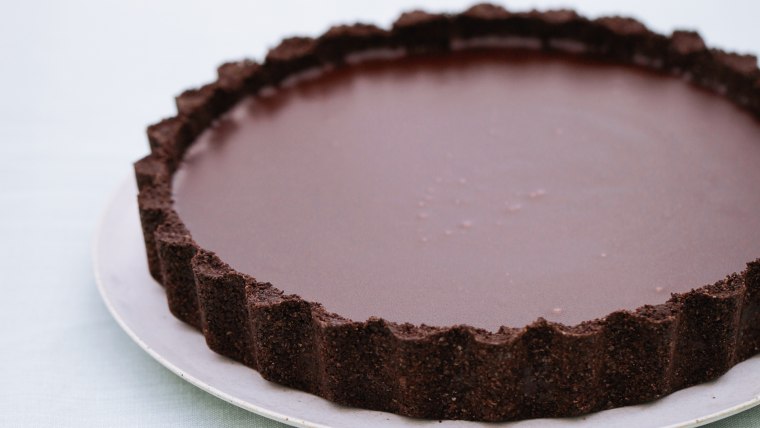 Chocolate cookies form the base of this decadent dessert and the hint of salt is crucial since it subtly counters the richness of all the chocolate.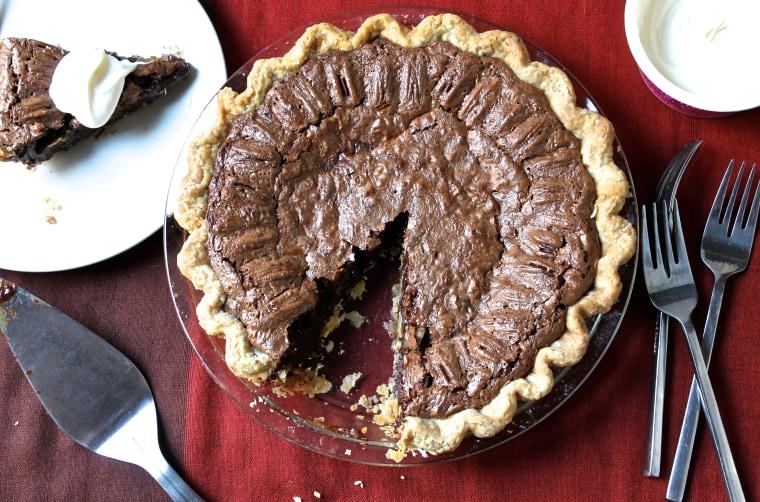 This treat is basically a pecan pie-brownie hybrid — if that doesn't make you swoon, we don't know what will!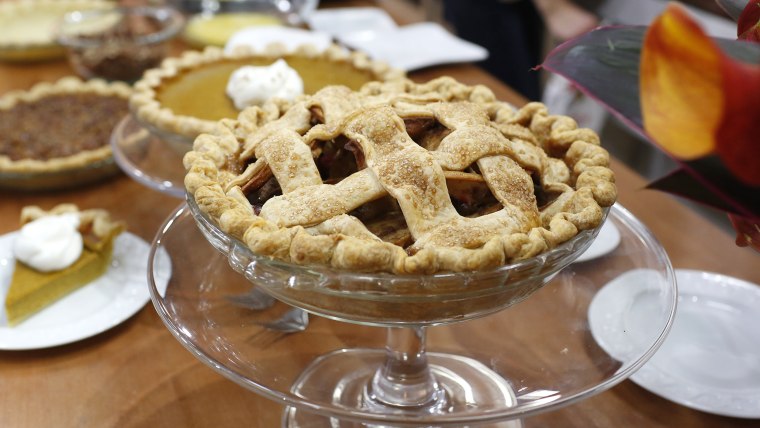 Cranberries add tangy flavor and a gorgeous holiday color to this classic apple pie from chef Curtis Stone.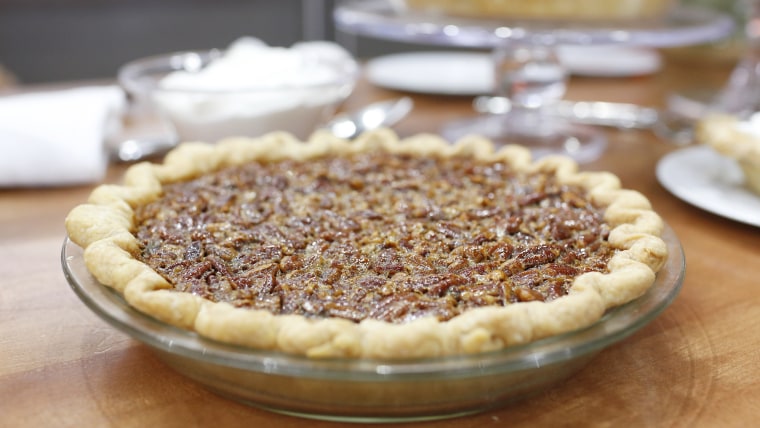 Want a little more bourbon in your life? Molasses and a splash of booze impart a subtly smoky flavor to this custardy pecan pie.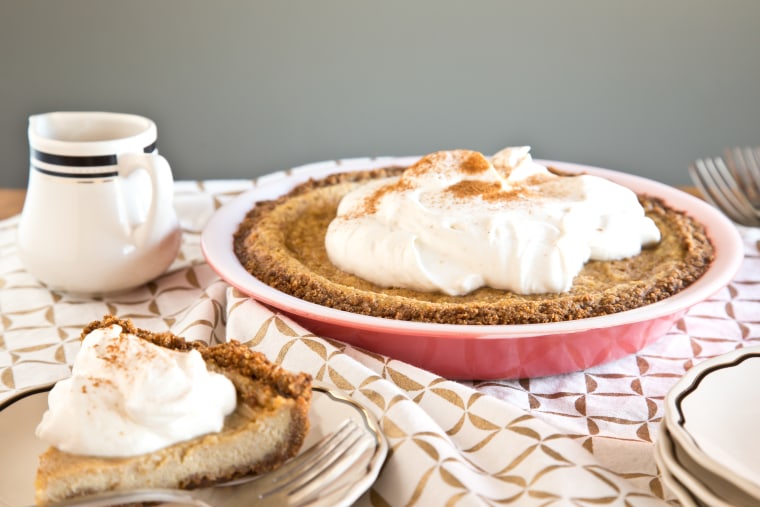 It's got the same creamy texture as pumpkin pie but boasts the same simple stir-and-bake assembly as its even-more-famous friend.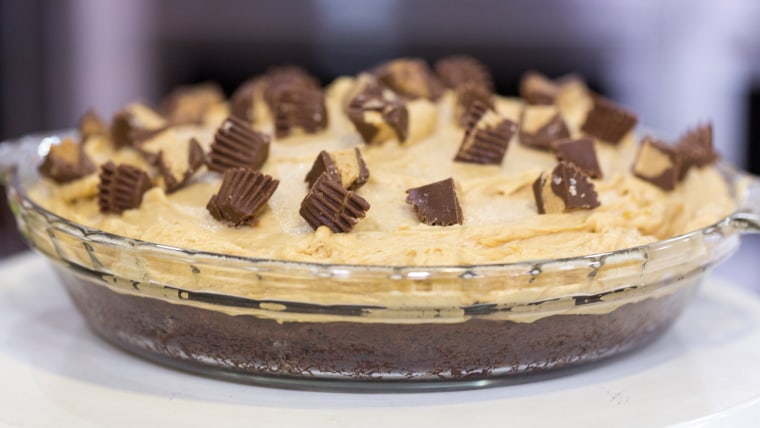 If you've ever tired of serving the same old apple pie on Christmas, try Brandi Milloy's brownie-bottom peanut butter pie for a decadent change.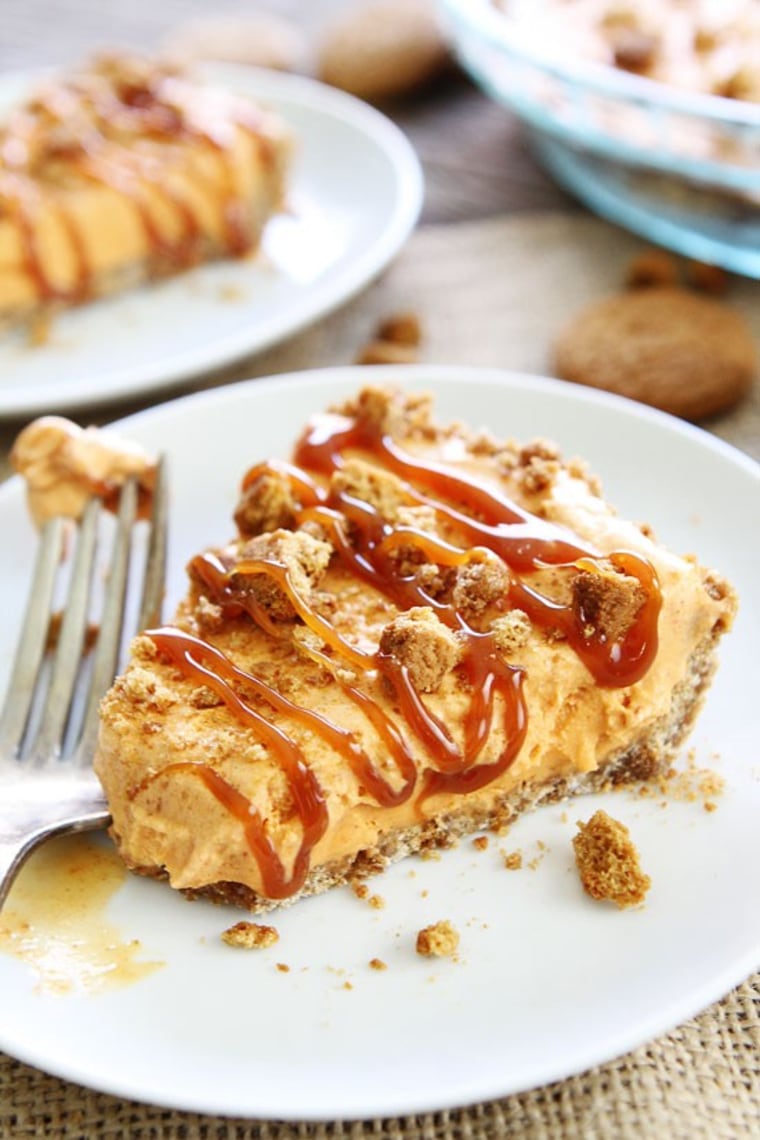 Don't have a ton of time to whip up dessert? This pumpkin pie from Maria L. of Two Peas & Their Pod looks ultra-fancy, but only uses five ingredients and you can easily cut down on time by using a store-bought crust.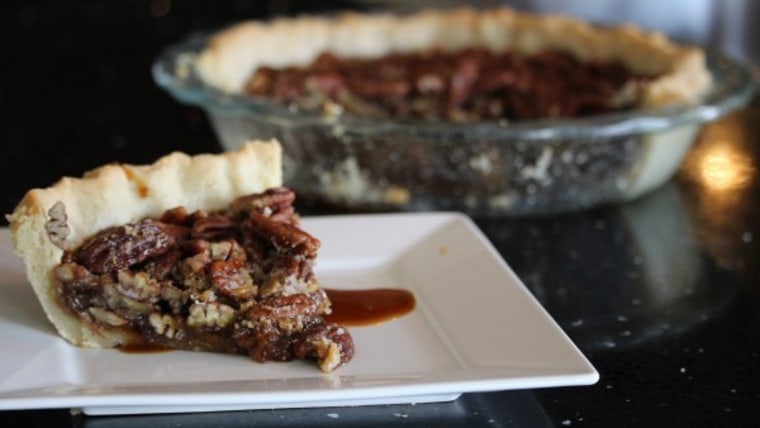 To make a gluten-free version of his mom's pecan pie, Tanner B. of Mr. Housewife swaps in almond flour, plus coconut oil, milk and sugar.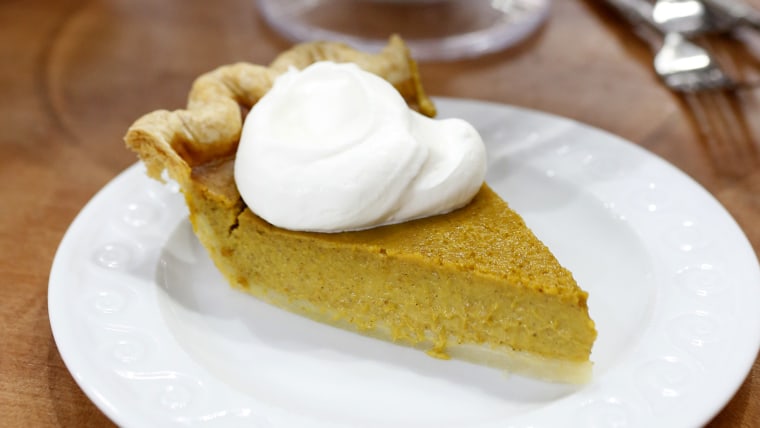 Because who says pumpkin pie is just for Thanksgiving? If you didn't get your fill of bright orange pie in November, try this classic version.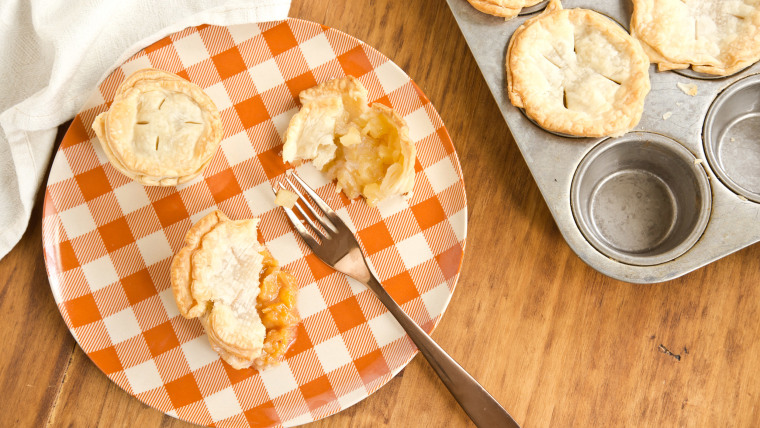 Make these fun, four-bite pies completely from scratch with a simple pie crust that comes together easily in the food processor ... or save a few minutes with store-bought pie dough. You can use apples, blueberries, peaches or even cherries in this recipe. Any way you slice it, it's going to be delicious.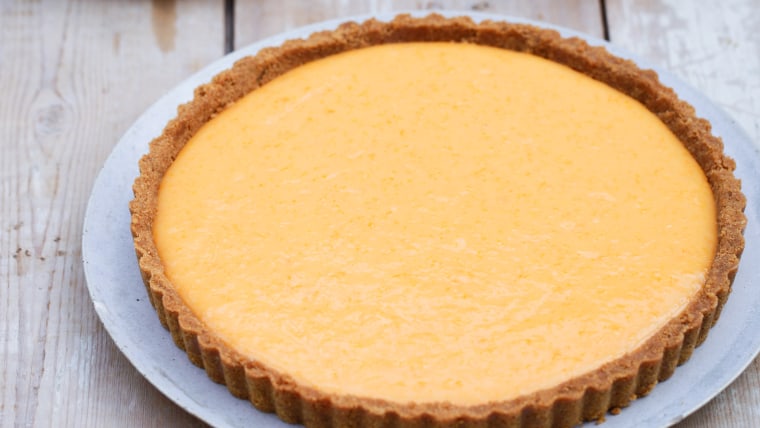 Crumbled gingersnap cookies form the base of this sophisticated holiday dessert.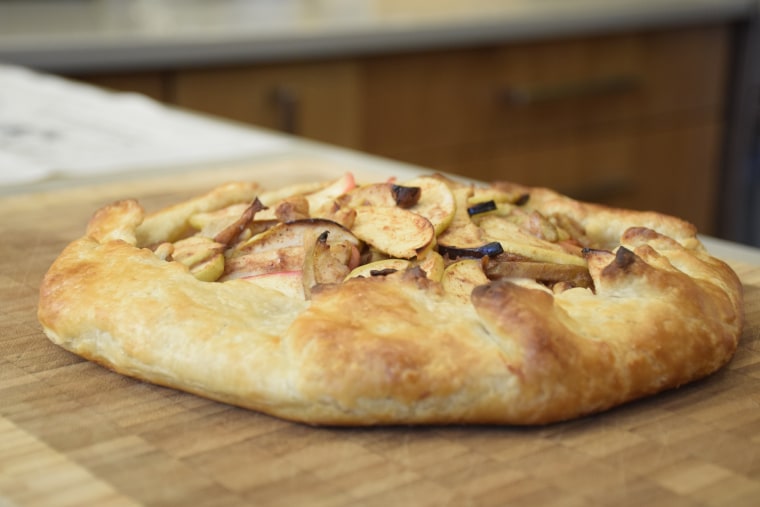 The beauty of this easy dessert is that it doesn't have to be perfect — it's rustic, after all! It's also easy to customize. You can make it with any fruit or even go for a savory version to serve for brunch. For the dough, chilled ingredients are key. It may sound crazy, but if you chill your flour in addition to the vinegar and butter prior to mixing, it's even better!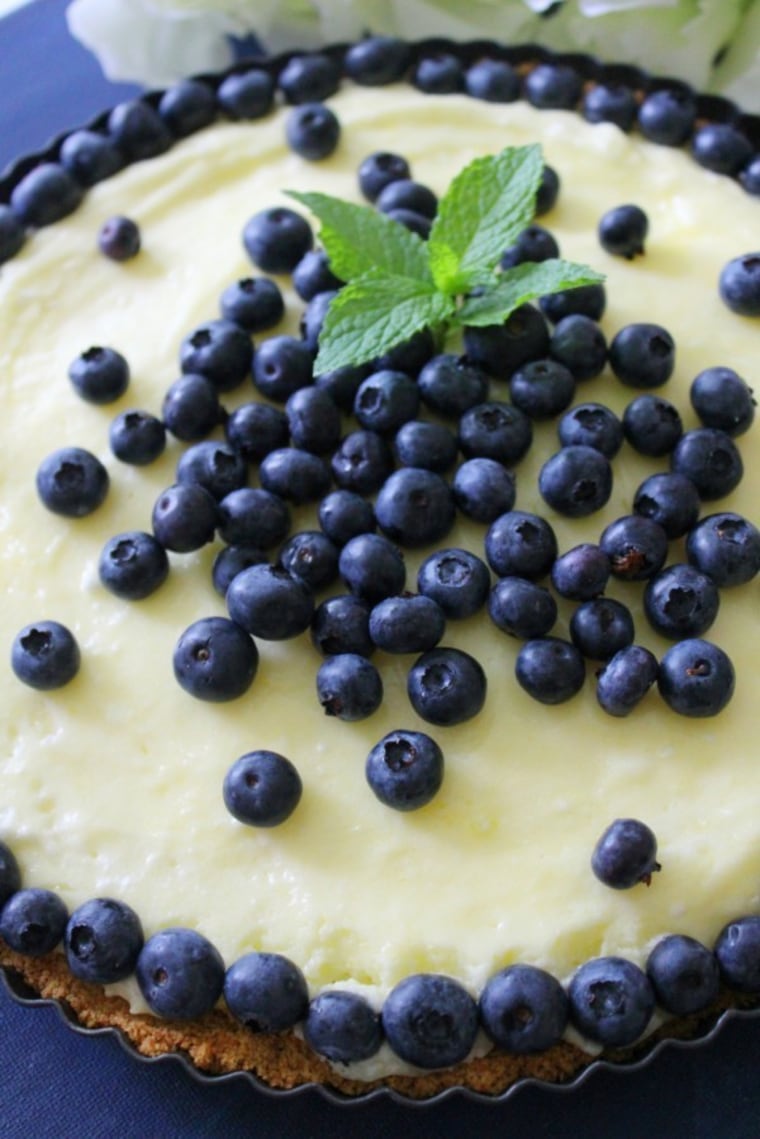 Citrus season is at its peak during the winter. Debi T. of Simply Beautiful Eating turns pucker-y Meyer lemons into a light, silky pudding that sits on top of a graham cracker crust. She finishes her version of the creamy pie with blueberries, but you can swap in other seasonal fruits.
Easy Christmas Desserts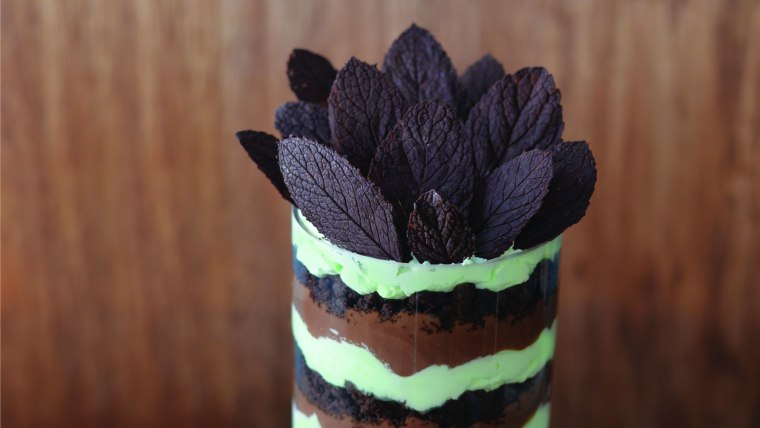 This decadent dessert calls for layers of mint chocolate pudding, chocolate crumbles and mint-flavored whipped cream.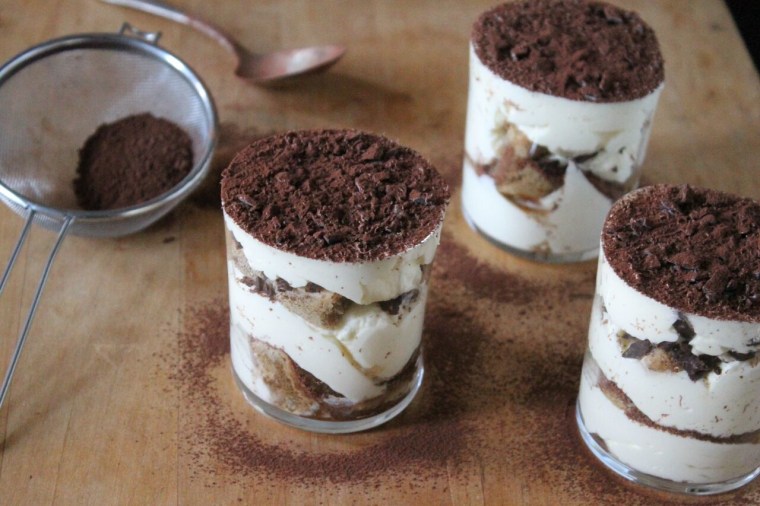 Come dessert time, serving individual glasses of tiramisu is a piece of cake (well, not literally). Not only will these little treats impress your guests, but everyone is guaranteed to get one!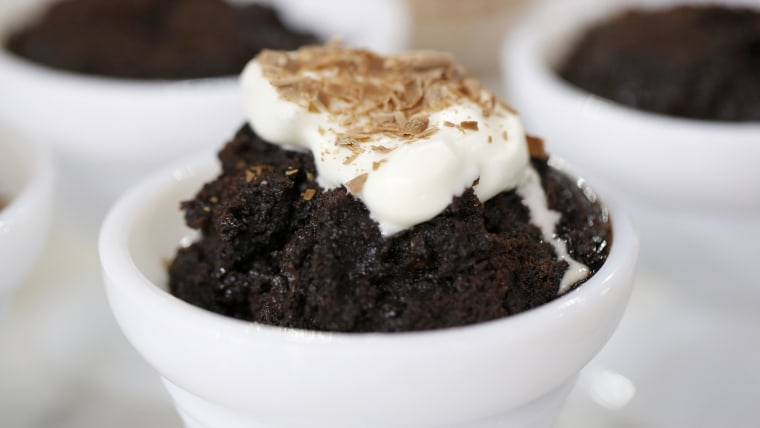 If you think it's impossible to improve on the basic brownie, try this recipe. Trust us, it's a decadent must.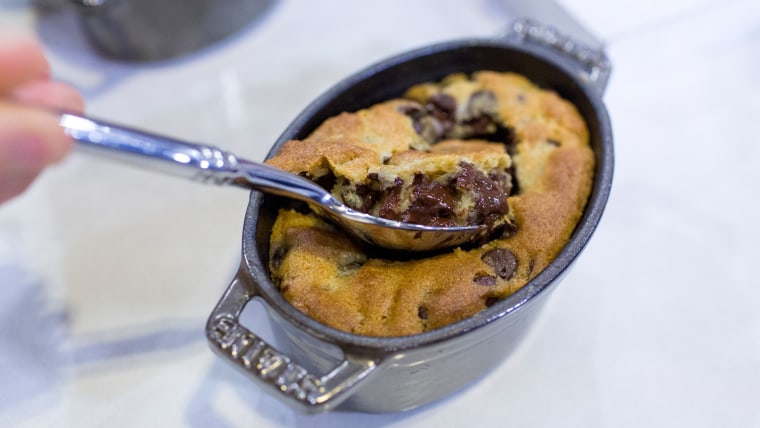 Nigella Lawson's children reportedly love chocolate chip cookies that are gooey on the inside so her version of the classic treat is a spoonable delight. This cookie dough is baked in a little dish and then eaten with a spoon. Add a dollop of ice cream or crème fraîche, as desired.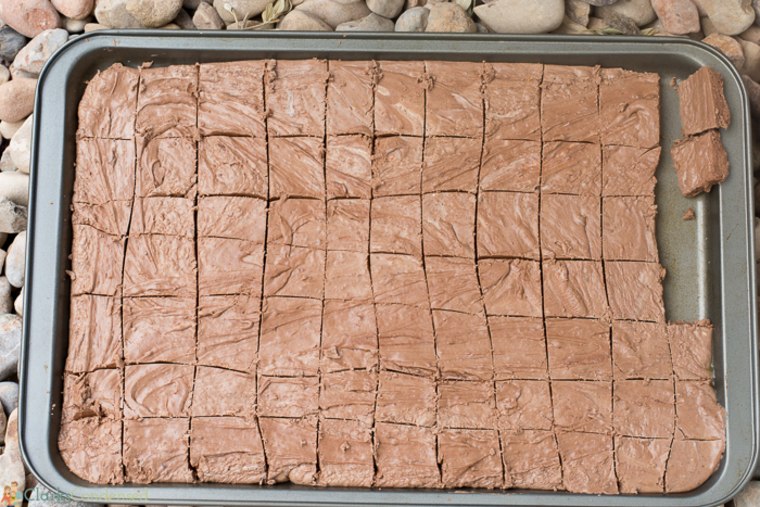 This easy, minty fudge has stood the test of time. The recipe, shared by Katie C. of Clarks Condensed, has been passed down in her family for three generations!
A version of this article was originally published Dec. 23, 2016.