When Christian Slater isn't working on this NBC hacker drama, "Mr. Robot," you can find him in the kitchen or by the grill. "My favorite thing is cooking up barbecue chicken and hamburgers," he told TODAY.com, "in the summertime for a backyard barbecue, or just any time of year."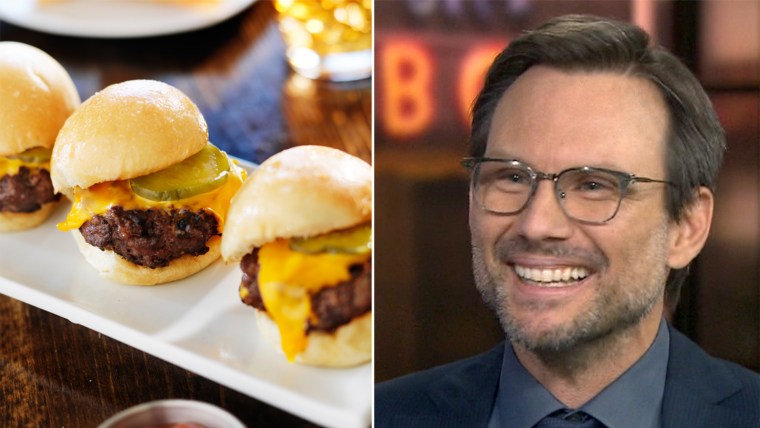 Slater shared his secret for making sliders that his whole family loves.
Get all TODAY's grilling recipes and tips here
"I grind up some garlic, of course — garlic is so good — and then I take these potato buns and hole them out. Potato buns are great because they are so soft. I crinkle up the little balls of dough [from the potato buns] and I add that with the garlic. I add a little bit of milk and then I take the meat and I mix it all up. I grill the patties for three to four minutes. It's so easy, and it makes a great meal for the kids and everyone is happy!"
Additionally, he threw in a tip for anyone trying to have a long career in Hollywood.
"I try to stay away from the craft services table on set! That's probably why I am able to still get work in this business, I stay away from junk food."