While most frequent travelers know you can't bring large quantities of liquid through airport security, have you ever wondered about liquid-filled casseroles?
Well, this weekend, Chrissy Teigen did!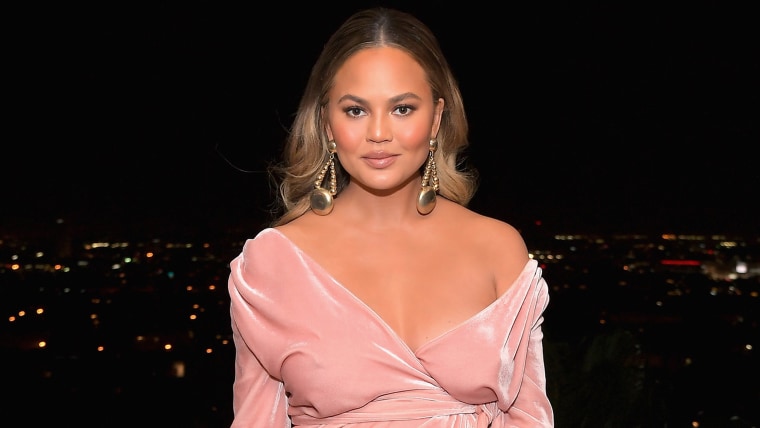 On Saturday, the model and cookbook author, who loves to dish about food on all of her social media accounts (check out her genius hamburger bun hack), tweeted at her followers, asking if anyone knew whether her dish of homemade scalloped potatoes, which do have some creamy liquid, would be OK to bring with her on an upcoming flight, adding, "I'll cry if they throw it away!"
Teigen, who is pregnant with her second child with singer John Legend, referred to the dish as her "emotional support casserole" on Twitter when responding to American Airlines, which then offered to help and encouraged her to check with the Transportation Security Administration.
The TSA did indeed come to the casserole's — and Teigen's — rescue by responding back on Twitter. They reassured the model that the potatoes would be allowed, no crying necessary!
After making it through security without issue, Teigen shared a video of herself with her carefully contained casserole and posted, "We made it!"
Fans were delighted with the outcome!
In case you're planning to fly with your own "emotional support casserole" soon, TODAY Food has put together a list of what you can and can't bring on board your flight, especially when it comes to foods that contain liquid components.
According to the TSA, the following liquid or potentially liquid items are allowed in carry-ons in "reasonable quantities":
Baby food

Baby formula

Breast milk

Fresh eggs

Frozen foods (can't be melted at all)

Juice for babies

Pies and cakes
All other liquids like salad dressings, honey, yogurt or soups must be 3.4 ounces or less. But if you're really hungry and just need to get more liquid on board, one of Teigen's Twitter followers said she used this hack to get her chowder on board a flight:
If you have questions about very specific foods that haven't made the published TSA list, like Teigen's scalloped potatoes, you can ask them via Messenger on their official Facebook page or Twitter ... because no one wants to have their delicious food trashed in the security line!
According to the TSA, the one food no one is allowed to bring in a carry-on, in any quantity, is ice cream! Oh, and just in case you were wondering … you can bring a live lobster through security, as long as it's packed in a clear, plastic, spill-proof container.