From the imagination of those at the Oreo Wonder Vault comes a new cookie flavor to chow down and debate ad nauseum.
Allow us to introduce you to the latest flavor: Chocolate Strawberry Oreos. It launched on Dec. 26 and will be in stores nationwide in time for Valentine's Day. After getting our hands on a box, the TODAY.com staff recommends opting for one of the other tried-and-true Oreos during your next shopping trip.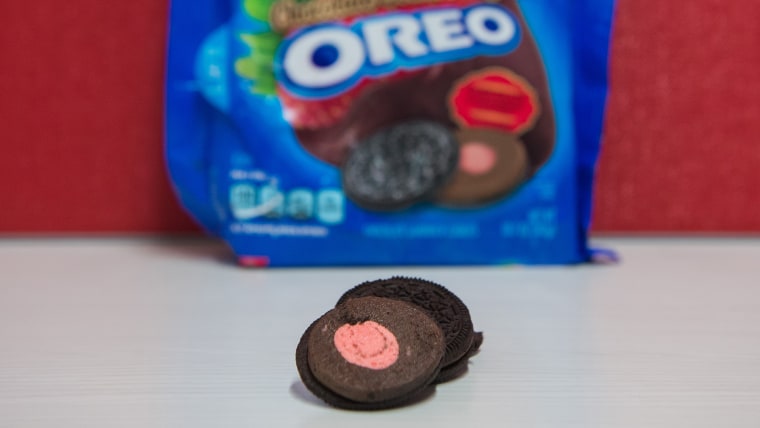 RELATED: New Oreo flavor confirmed: Cinnamon Bun Oreos are real
While the Oreo looks like a chocolate-filled cookie, twist that baby open and you'll find a dollop of artificially-flavored strawberry cream at the center. But a few couldn't get past the smell of the cookie itself.
"You know the smell of the fluoride at the dentist? Yeah, it smells like that," TODAY.com editor Danielle Brennan said.
RELATED: Oreo reveals first candy bars ever and they're amazing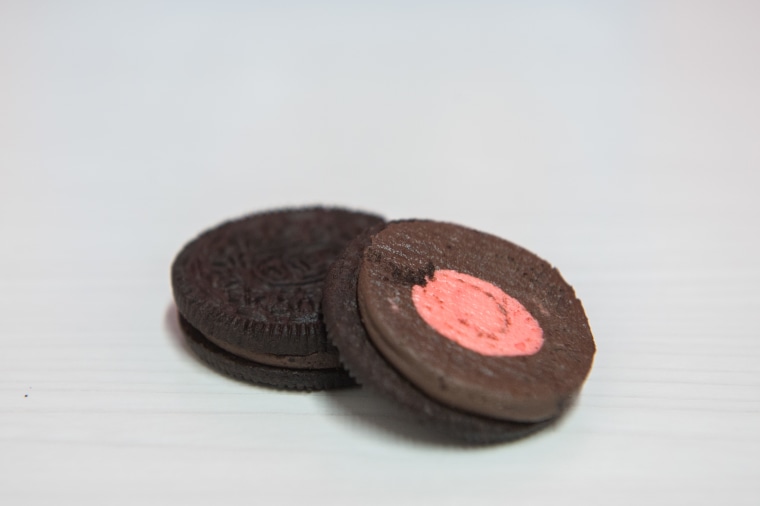 Some thought the strawberry didn't come through enough.
"It smells like artificial strawberry, but when you bit into it, there's no taste of strawberry," said TODAY.com editor Jordan Muto. "It just tastes like a lot of chocolate."
RELATED: Oreo reveals new choco-chip cookie and it's amazing
On the other hand, some thought the strawberry flavors were too powerful.
"It doesn't really taste like a true balance of flavors, and the strawberry flavor is a little too strong," TODAY.com multimedia editor Zach Pagano said. "They've hit a lot of home runs when it comes to new flavors, but this one falls short."
RELATED: Oreo reveals two new summer cookies: blueberry pie and fruity crisp
While we may not be fans of this Oreo flavor, we are crossing our fingers Red Velvet Oreos sneak into our Valentine's Day gifts.