A successful romance and a well-executed fondue have a few things in common: Both require patience, care and creativity — and neither is helped by a too-hot temper.
What makes fondue such a natural choice for Valentine's Day? Rather than simply chowing down on separate desserts, you and your date get to choose and dip accouterments in a shared pot, which gives the experience a playful, interactive vibe (feeding each other is optional). So dust off that fondue pot or grab a regular saucepan — or Crock-Pot! — for the recipes below, which include the classic chocolate as well as variations made with tempting ingredients like caramel and peanut butter.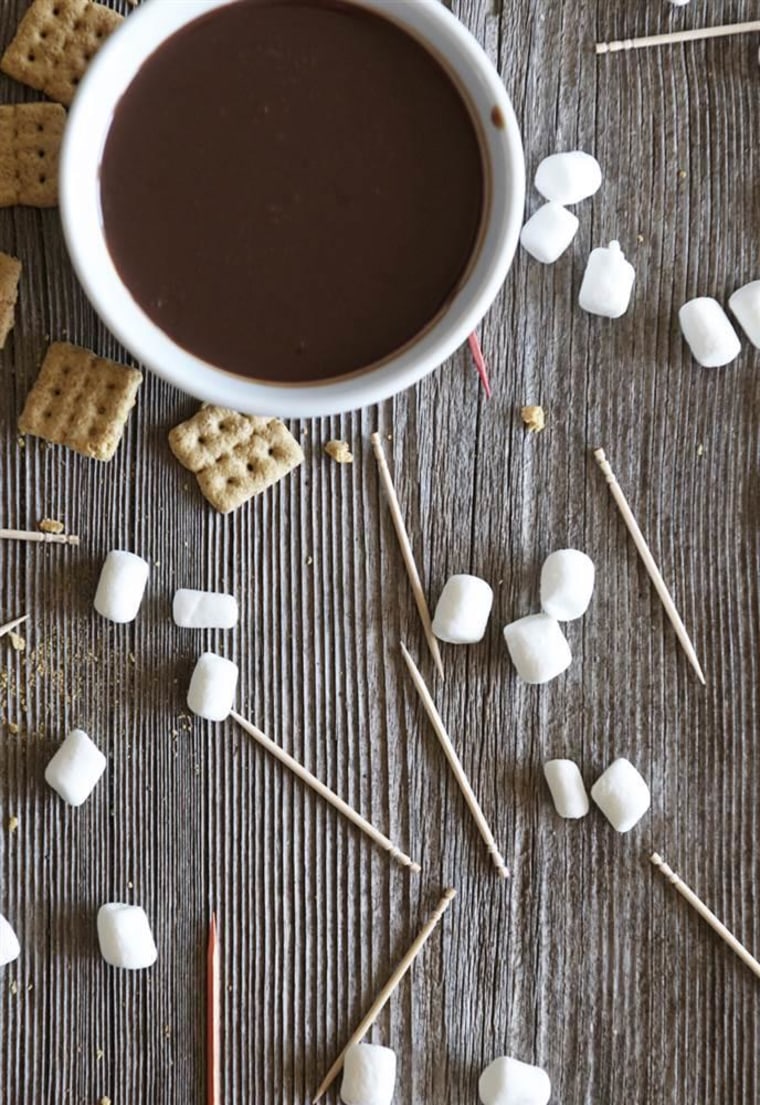 1. S'mores fondue: Thanks to Kristen Doyle of the blog Dine & Dish, you don't have to wait until summer to satisfy your S'mores cravings. To assemble these canape-style goodies, Doyle simply spears a large marshmallow with a toothpick, dips it in melted chocolate and attaches it to a small, square graham cracker for the perfect "one-bite treat." She also uses a saucepan rather than a fondue pot, writing, "I like that I don't have to have an extra gadget around my house just to make fondue."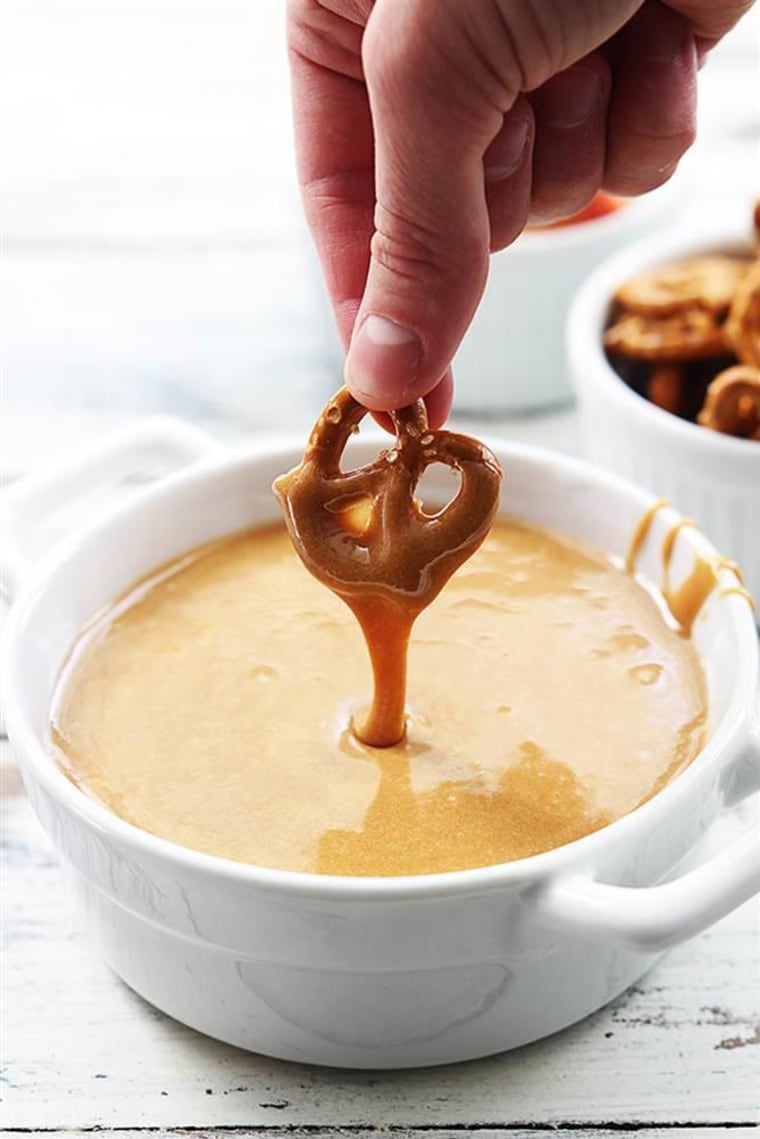 2. Crock-Pot caramel fondue: Turns out your slow cooker isn't just good for chili. Blogger Tiffany Edwards blends caramel candies, marshmallows and milk (or cream) in this handy appliance to make this dipping sauce, which is especially delicious when paired with pretzels or apples. (Though it takes only an hour in the Crock-Pot, she also lists microwave instructions for those who need a faster fondue fix.) "I honestly think it's the easiest dessert I've ever made," writes Edwards of her creation.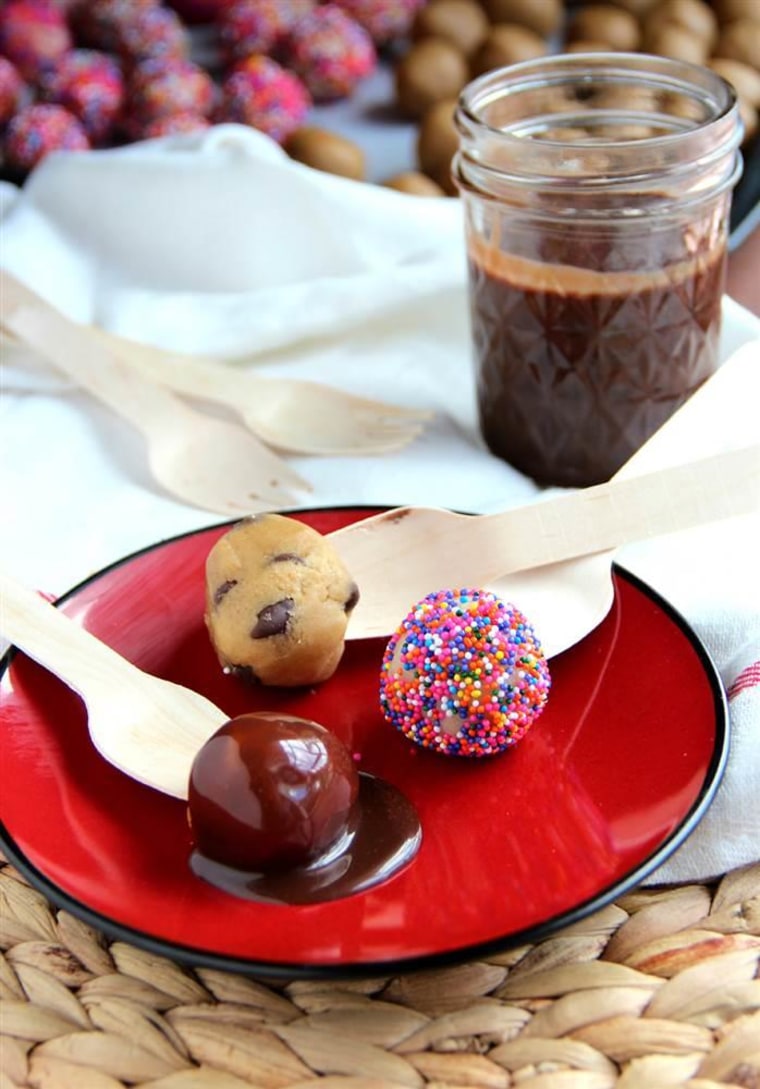 3. Cookie dough fondue: Dipping cookies in fondue is a worthy idea. Dipping cookie dough in fondue? That's just downright decadent. Blogger Shelly Jaronsky makes three types of egg-free cookie dough (chocolate chip, peanut butter and sugar) and shapes them into neat balls, which are then paired with a classic chocolate sauce. Not surprisingly, these treats took home top honors in her neighborhood's fondue-party contest. "FYI, if there is ever a contest to be won, all you have to do is make something with peanut butter and chocolate," she writes.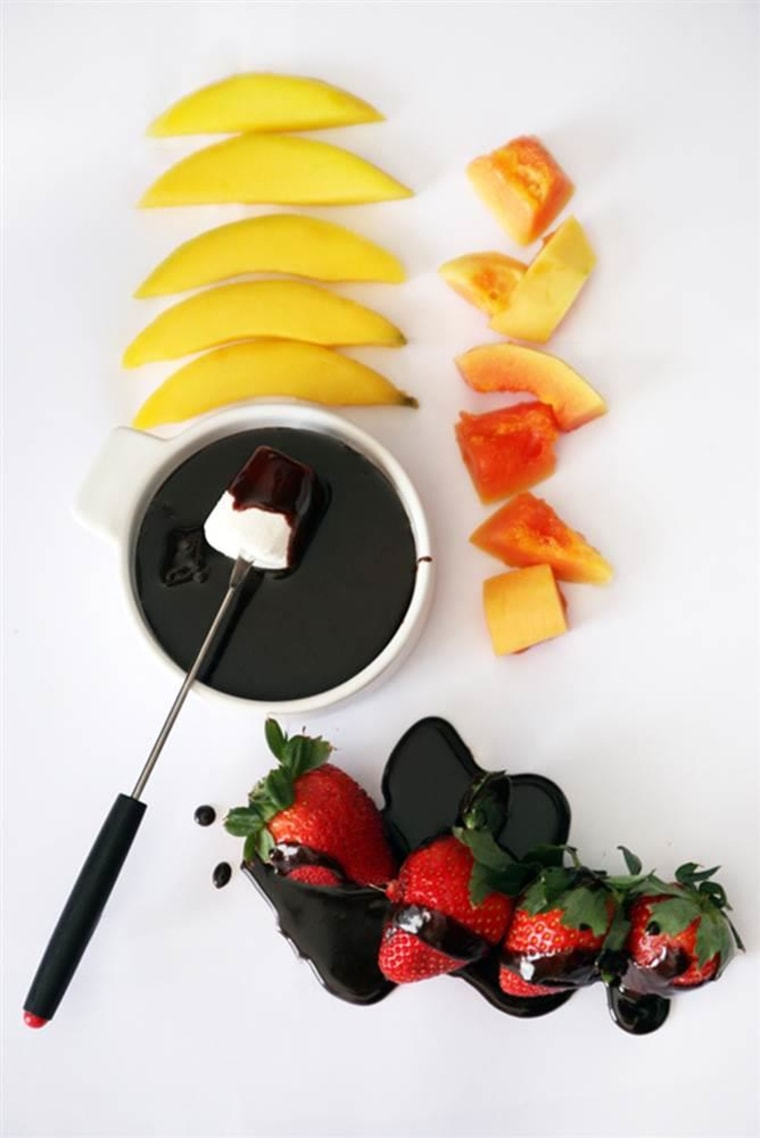 4. Mexican chocolate fondue: Using a Mexican chocolate brand that's been flavored with cinnamon (such as Ibarra or Abuelita) will help give blogger Suzy Cacic's dessert an authentic taste. To boost flavor, she also mixes in additional cinnamon, vanilla extract and coffee-flavored liqueur.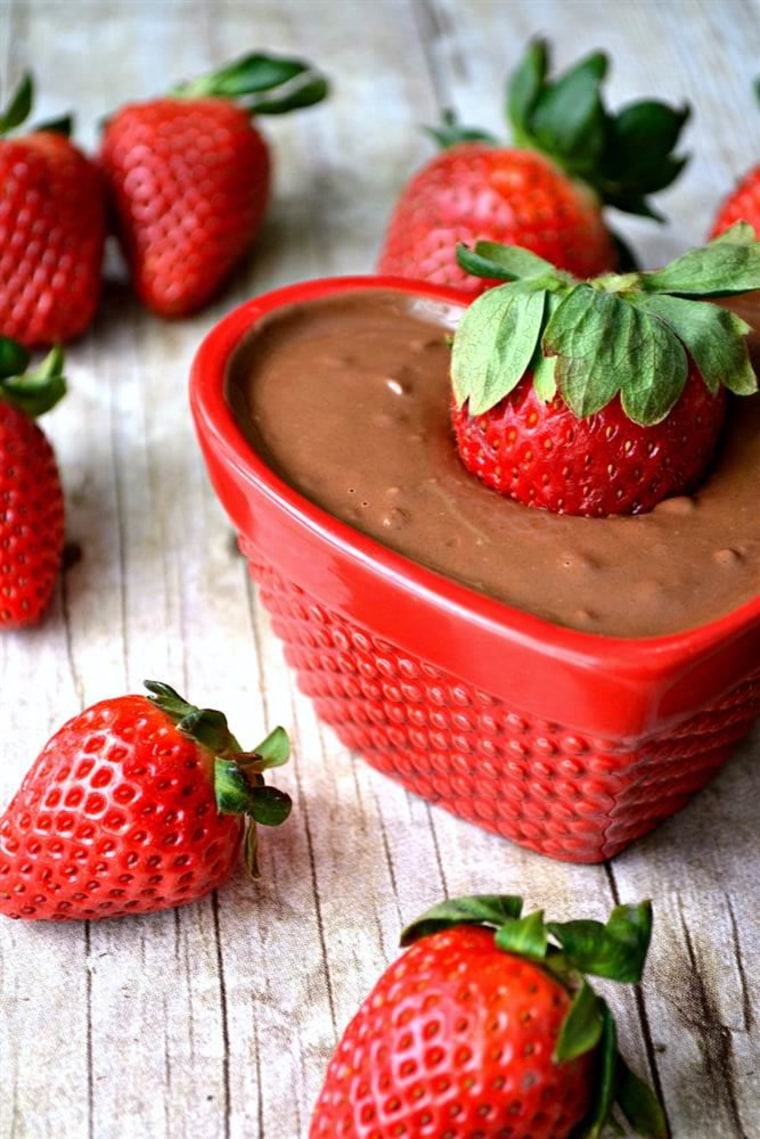 5. Peanut butter chocolate fondue: For a surprising texture, blogger Cathy Trochelman uses crunchy peanut butter in this simple dessert. She was pregnant when she developed the recipe, and confessed that because she craved sugar almost every day, she chose strawberries for dipping to make her treat a bit more healthful. "It somehow seems more okay to indulge in dessert every day when, at least half the time, it starts with fresh fruit. Am I right?" she asks. That certainly sounds like a logical approach.