Sure, you can ask for shredded cheese as a topping at Chipotle — but there's a huge difference between that cheese and gooey queso drizzled all over your food. It's like chocolate sprinkles on your sundae versus a glorious layer of hot fudge.
If you've ever wished for queso at Chipotle, you're not alone — in fact, it's the most requested dish that's not on the menu at Chipotle, according to a fact sheet sent to TODAY Food.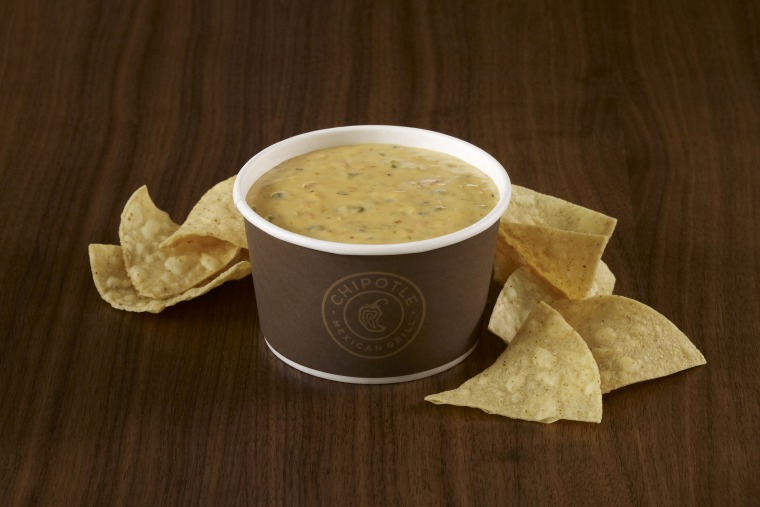 But you probably thought it was just a pipe dream, since Chipotle has hardly added any new items to its menu since it opened in 1993. That's why we were surprised when it introduced buñuelos, fried tortillas topped with honey, sugar and cinnamon, back in May.
But your dream has finally become reality. People can now officially order queso at the Chipotle NEXT Kitchen, its first public-facing test kitchen, on 6th Avenue in New York.
According to Eater, CEO Steve Ells sent out a company wide memo today that said: "All of our competitors sell queso, and we know some customers don't come to Chipotle because we don't offer it."
So why has it taken so long for the chain to quench our queso thirst?
"But because we refuse to use industrial additives, added colors, flavors or preservatives in our food, it's very difficult to make queso that meets our standards," Ells wrote in the memo.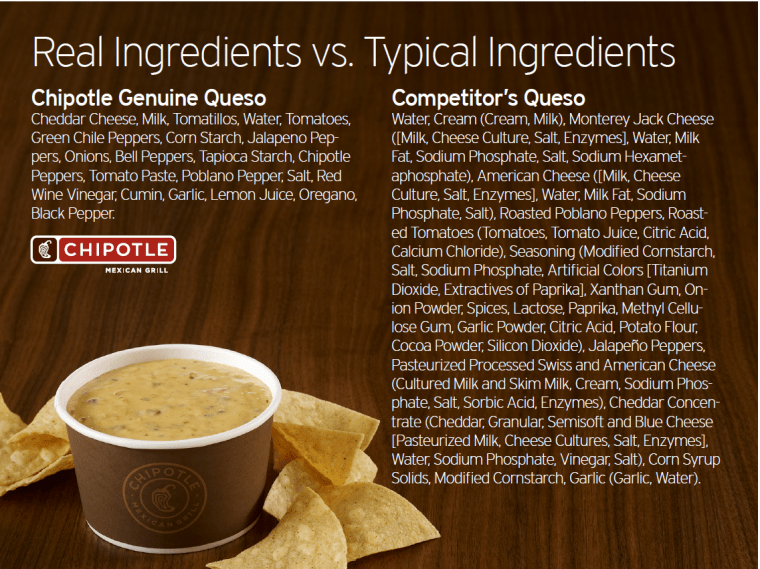 It seems, however, that they have finally figured out a way to make queso out of real ingredients — and it's "gluten free, non-GMO and free of preservatives," according to the fact sheet.
But how it tastes it the real question — and we tried it today.
It does actually taste real — like sharp cheddar and peppers — and you can actually see the ingredients, so it's clearly trying to differentiate from the stuff you get in the movie theater.
But there is something to be said about that movie theater stuff.
"It doesn't have that fake cheesy flavor, which I love, but this is unique and spicier," said senior food editor Sky McCarthy.
The texture is a little grittier than we'd like — and it gets worse as it cools down — but we were hungry so we still ate the whole container.
When will you be able to get your tortilla chips into Chipotle's queso if you're not in the New York area?
The company says that this will be determined after they've had a chance to see how it's been received at the NEXT Kitchen, which is also testing other menu items like a salad with avocado citrus dressing and strawberry frozen margaritas.
If it ends up being popular, Chipotle will consider rolling it out to as few as 20 locations up to "a couple hundred" restaurants, Ells told Eater.
So we encourage everyone nearby to make the noble quest for queso, so that Chipotle knows how much we want it — but only if they can smooth out that grainy texture. It's for the greater good. It's for America.