Chipotle Mexican Grill is spicing things up by testing out six new menu items — including some "long-requested" items.
The quick service chain is known for it's fast fix for simple Mexican food — and its infamous two-time encounter with Norovirus, but recently has been offering trendier dishes like quinoa burrito bowls. All of these new menu items speak to the restaurant's determination to keep customers coming.
First up on the new menu are quesadillas that are filled with a whole lot of cheese, plus a choice of meat, fajitas or sofrito. Customers who know about the chain's secret menu have been ordering quesadillas for a while now, but this is the first official offering of the food.
Although its queso was initially a flop last year, Chipotle's trying its hand with nachos, by topping its tortilla chips with the melted cheese dip, plus beans, salsa, lettuce and more cheese. Many people have tried to hack nachos at Chipotle by ordering each item separately, so this one's a really good idea.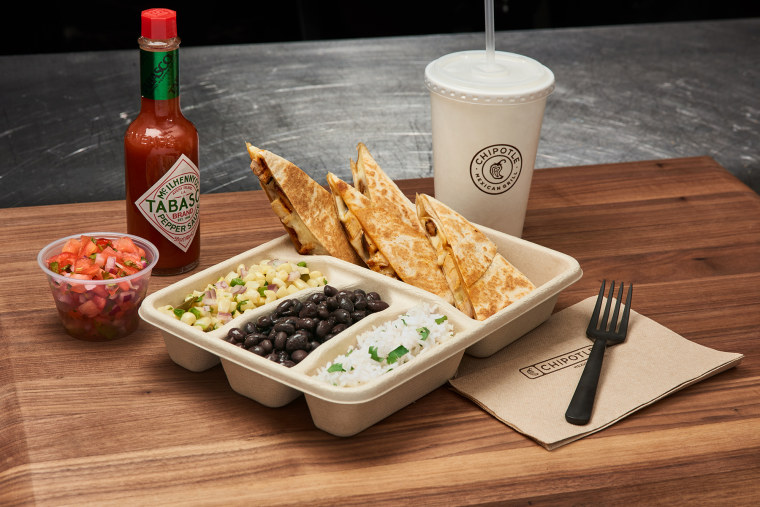 The other new menu items include a spring mix salad with avocado citrus dressing, an avocado tostada and a couple of refreshing drinks to beat the heat — a Mexican chocolate milkshake with cinnamon and a boozy frozen paloma cocktail. For now, the new items are only available at Chipotle's NEXT test kitchen in New York City. But for those outside of NYC, there's no need to despair.
The feedback during this testing period is going to help the company figure out which items, if any, are worthy of being rolled out nationwide, a Chipotle spokesperson told TODAY Food. If the queso made it through despite some lukewarm sentiments, our money's on the milkshake. And it's already getting a bit of attention on Twitter.
One tweeter is rooting for the shake to succeed ... for society's sake.
Some prefer flavors other than chocolate.
And some don't want the shake to make it at all.
The avocado tostada also got some heat when Chipotle said in a statement, "We recognized through market research that millennials were snacking a lot midday, which spurred this concept which is a crispy, corn tortilla that has been fried flat then topped with our fresh, homemade guacamole and your choice of salsas, lettuces, and cheese. Essentially, the Chipotle version of avocado toast."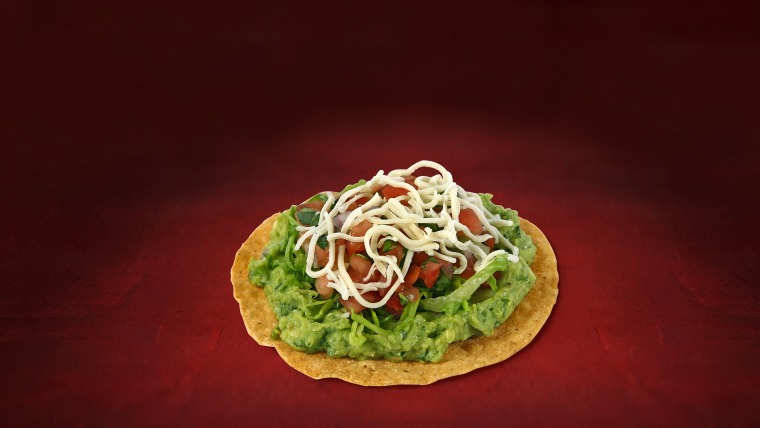 Tweeters couldn't help but notice the chain lassoing in millennials when it compared the classic Central American dish to avocado toast.
But there will not be an age cap placed on customers' avocado infatuations. Phew.