Chipotle is no stranger to testing out customer rewards programs. But its latest digital program, which is slated to roll out nationwide next year, is making some pretty big burrito promises to the chain's most loyal diners.
On Monday, Chipotle announced its latest innovation to get people back through its doors, particularly by going all digital.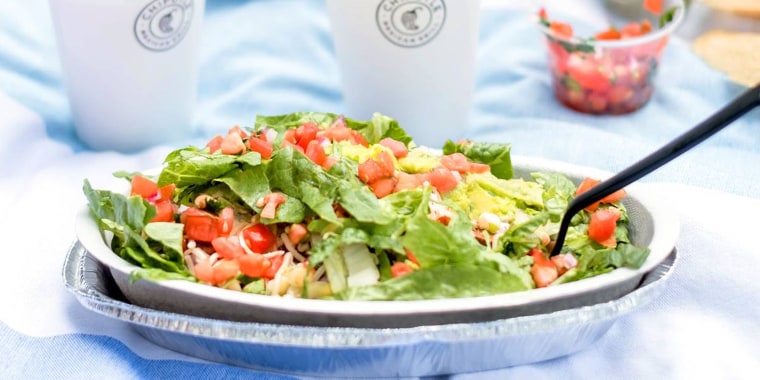 Chipotle's points-based system is available now in three test markets: Phoenix; Columbus, Ohio; Kansas City, Missouri and Kansas City, Kansas. Customers just need to download the Chipotle app or visit the chain's website. Once signed in, Chipotle fans will earn 10 points for every $1 spent and after they've racked up 1,250 points (that's about 11 burritos) they'll land a free entrée, which the brand specifies has no restrictions. Customers in the test markets will also get free chips and guacamole after placing their first Chipotle Rewards order.
For a limited time, the program is allowing 15 points per every $1 spent and, to amp up the "instant gratification," the company will give away free chips with guacamole after one purchase with Chipotle Rewards.
Of course, the Mexican Grill isn't the first spot for quick eats to give customers freebies for going digital. McDonald's offers some major deals for those who order through its mobile app. And just last month, Chick-fil-A handed out free nuggets to those who signed in or created an online account.
This isn't the first time Chipotle has offered a rewards program, but it's gearing up to be the company's largest — and, perhaps, it's most straightforward.
This differs from the somewhat confusing Chiptopia Summer Rewards program of 2016, which earned customers freebies via an in-store punch card. Chipotle gave away roughly $70 million in free food coupons, Business Insider reported. While Chiptopia boosted business for burrito loyalists, it didn't quite attract the average customer who had grown wary of the chain after several food illness outbreaks.
A Chipotle spokesperson told TODAY Food that the new program will be beneficial in the longterm (not just during a limited season), since it "will be used to learn about customers' behaviors and wants." After Chipotle sees how the program does by tracking diners' feedback in pilot markets, it will move forward with Chipotle Rewards' national launch in 2019.