If you love all of the "Fresh Mex" items on the menu at Chili's, you might want to plan a visit to the chain restaurant this week.
That's because the 42-year-old company is chopping its menu by 40 percent on Sept. 18, and some of those dishes — like the Smothered Smoked Chicken Burrito, Green Chile Chicken Enchiladas and Spicy Shrimp Tacos — will be gone for good.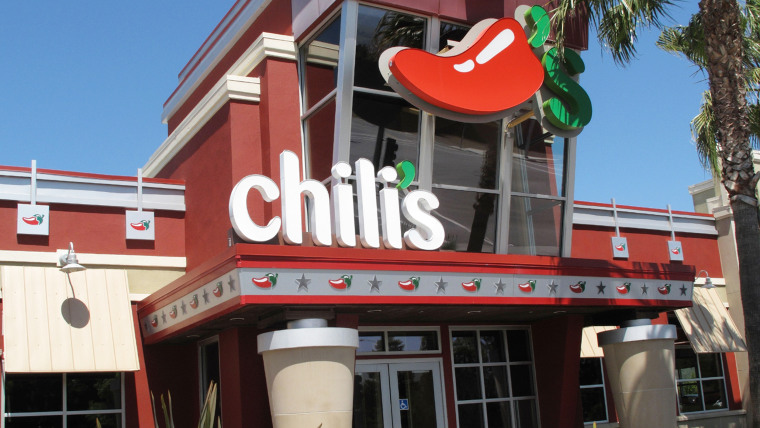 Kelli Valade, president of Chili's Grill & Bar, said the decision to reduce menu offerings comes from feedback from customers and team members.
"Our roots are very clear," she told TODAY Food. "We are great at a few things. It was loud and clear for us that no guest thinks you can be all things to all people."
The current menu of 125 items will be reduced to just 75 once the change takes effect next Monday.
The focus of the new menu will be on food items the restaurant is known for: burgers, fajitas and ribs. "This is really about saying these are the things we can be best at," Valade said, adding that Chili's is investing millions into improving items in those three categories.
Starting Tuesday, the brand will launch a social campaign to announce some of the items that will no longer be served.
But if you've got a hankering for a dish that will soon be no more, don't worry — Chili's will even be sharing recipes and videos for the dishes. So you won't be able to order them at the restaurant any more, but at least you'll be able to make them at home.
Currently, confirmed items dropping off the menu include the Smoked Chicken Quesadilla and Smothered Carnitas Burrito. And along with the big three (burgers, ribs and fajitas), Valade said the restaurant's lighter menu choices are, for the most part, staying in tact.
Follow Chili's on Instagram and Twitter for a sneak peek of its new menu this week.