What's for dinner? Soon, plenty of diners will be able to say Chick-fil-A ... but it will be a home-cooked meal.
Chick-fil-A, which recently announced it's dropping the beloved cow calendar, is dipping its toes into the popular meal-kit industry, where companies like HelloFresh and Blue Apron now dominate.
Recently named America's favorite fast food restaurant, the chain will be the first quick service restaurant to add meal kits to its menu. The chicken restaurant is currently testing the sale of in-store kits at 150 Atlanta-area restaurants, starting Aug. 27.
Chick-fil-A will begin by offering five Mealtime Kits, all of which feature the chain's famous chicken, which they pledge uses "no antibiotics ever."
Each store will feature a rotation of two kits priced at $15.89 each, which include meals like chicken Parmesan, chicken enchiladas, crispy Dijon chicken, chicken flatbread and pan-roasted chicken. So far, the famous waffle french fries, which are the most popular menu item, haven't made the line-up.
According to Chick-fil-A, the kits, which all serve two people, can be prepared in about 30 minutes or less. For budget-conscious consumers out there, that amounts to just under $8 a meal per person.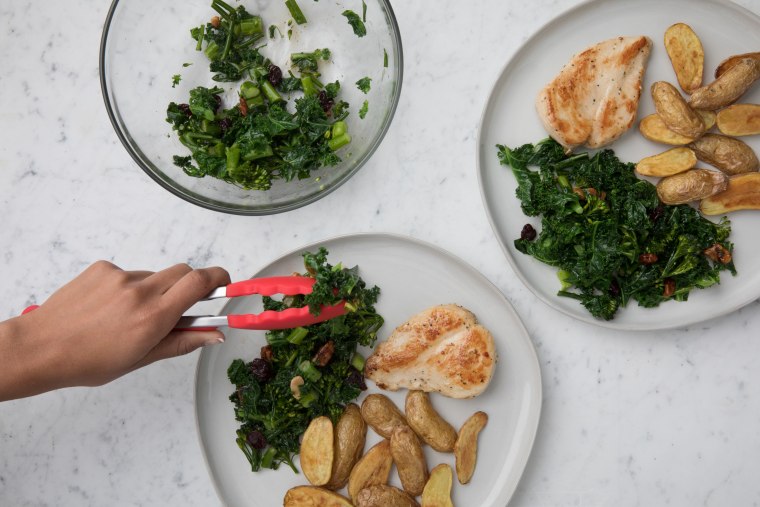 Customers can pick up the kits inside participating restaurants, at the drive-thru window or through the Chick-fil-A One app at these 150 Atlanta stores. So, basically, the chain just wants you to eat Chick-fil-A all day, every day.
The test will run through Nov. 17, at which point the company will decide whether the kits will be rolled out nationwide.
So far, the idea has been well-received online:
Some customers in other markets are already clamoring for them!
If the Mealtime Kits develop a following that's anything like the brick-and-mortar restaurants, we're betting they'll help people eat even "mor chikin," as the chain's famous cows like to say.