If you've sometimes felt henpecked because you just can't bring home enough of that Chick-fil-A goodness to please everybody in your roost, worry no more.
That's because the chicken chain is now testing out family-style meals, TODAY has learned.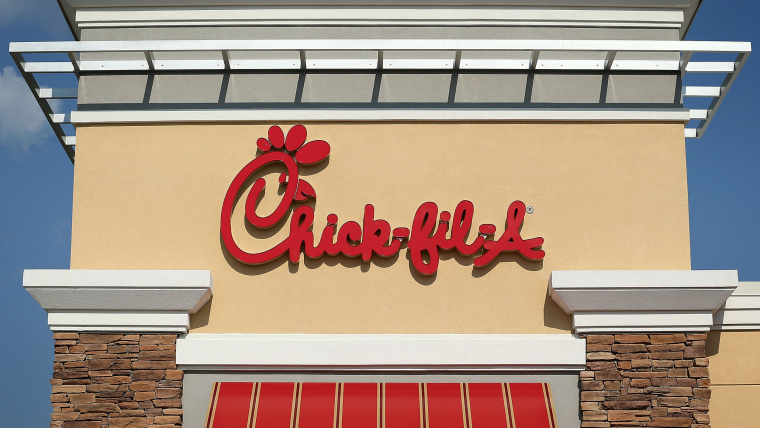 Starting July 17, Chick-fil-A will roll out big-portion meals and two new sides in three cities, hoping they will cause enough flying feathers to warrant bringing them out nationwide.
The meals will start at $29.99 and include one entree, two sides and eight mini-rolls, geared at serving four people (or your Uncle Charlie). The entree options include chicken nuggets (30), chicken strips (12) and grilled or fried chicken breasts (4).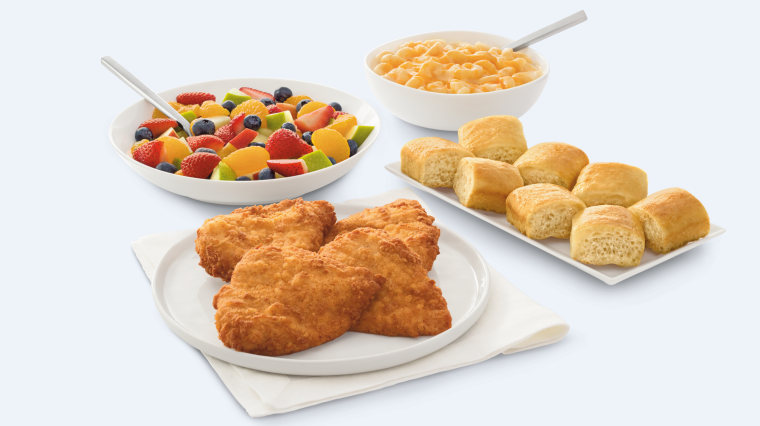 Sides include bacon baked beans, a fruit bowl, mac and cheese, a salad or a superfood side (kale and broccolini with dried cherries, nuts and a maple-vinaigrette dressing). The mac and cheese and beans are the new sides.
Those watching their waistlines will approve as well: A meal featuring a grilled chicken breast, two mini-rolls, the side salad and fruit cup is only approximately 300 calories.
Each meal also includes five "conversation starters," in case you need subjects to discuss while chowing down (but who's talking while eating Chick-fil-A?).
Additionally, getting the larger meals should take no longer than a regular order, Chick-fil-A's menu development manager Matt Abercrombie told Business Insider. They'll be available through the drive-thru or inside the restaurant, and in the near future customers will be able to order ahead of time through the restaurant's app.
"We heard that for a lot of people who are in charge of planning dinner, it's really not that enjoyable," said Abercrombie. "Some parents said 'I don't even eat until after my family is fed.' That was a really big 'aha!' for us."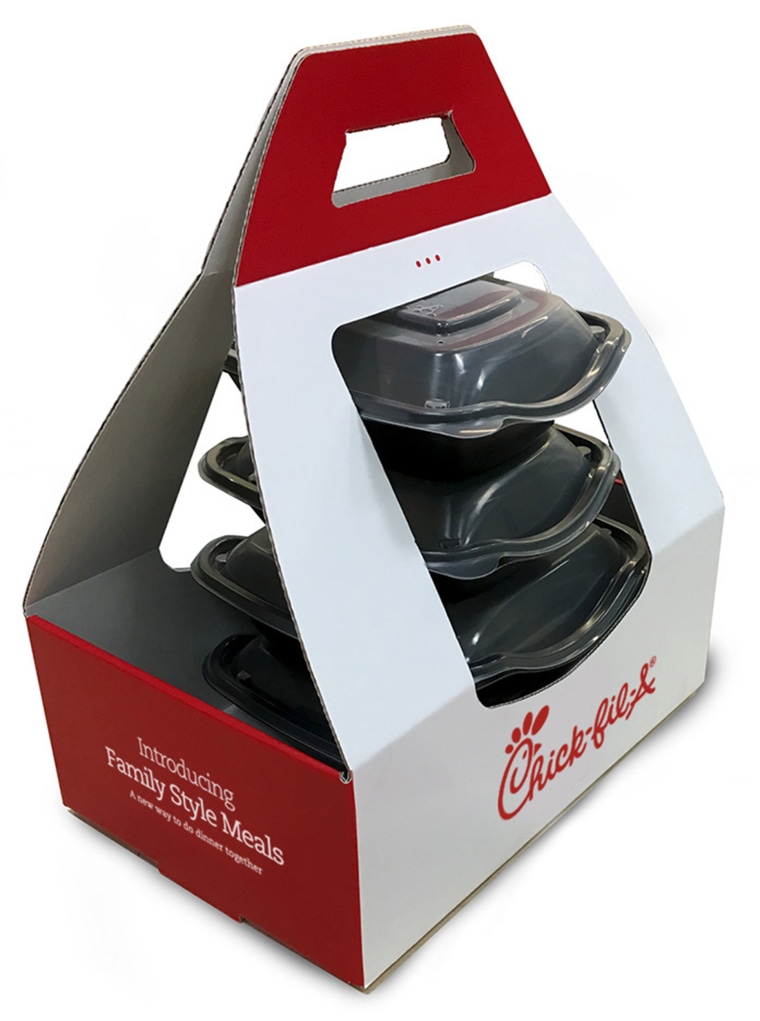 But remember, these mass meals are not available everywhere ... yet. Residents of Greensboro, North Carolina; Phoenix, Arizona; or San Antonio, Texas, have until Nov. 18 to convince the corporate chicken overlords that yes indeed, family-style meals are the way to go.
Which is something most of us already know!
Follow Randee Dawn on Twitter.