For the gluten-free set, ordering a burger or sandwich at most major fast-food restaurants means either going bun-less or subbing in a lettuce wrap.
Now, Chick-fil-A, known for its fried chicken sandwiches and the squishy buns that top them, is rolling out a gluten-free bun option, starting today.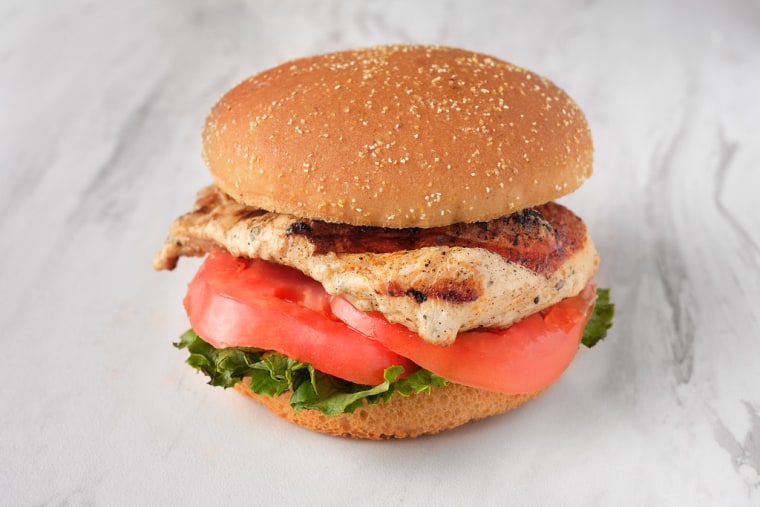 Customers have been asking for a gluten-free bread option for a few years, Leslie Neslage, senior consultant of menu development for Chick-fil-A, told TODAY Food.
For those used to the classic squishy bun, this one is a bit different — it more closely resembles the chain's multi-grain bun, and has a dusting of cornmeal on top.
"The texture of the bun is not too heavy and most similar to a muffin — soft and springy, not crumbly or dry. It tastes good eaten right out of the package and does not require toasting," Neslage said.
It's made with ground quinoa, sorghum and amaranth — hence the surcharge of $1.15 to order, as these are pricier ingredients than regular flour — and sweetened with molasses and raisins.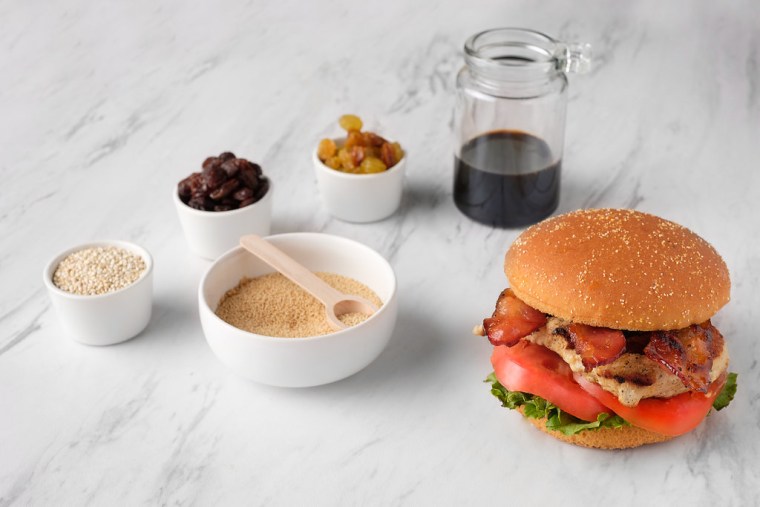 It would probably pair better with the chain's grilled chicken patties than the classic fried, but if you're gluten-free, you're probably not eating a breaded patty anyway. (And even though the buns are individually packaged and certified gluten-free, customers will need to assemble their own sandwiches to reduce risk of cross-contamination.)
During testing, about three-quarters of those who ordered it, said they were "highly likely" or "very likely" to return because of the gluten-free option, Neslage added. The buns were reportedly tested in Washington, Idaho and Mississippi.
While some smaller, boutique chains like Shake Shack or fast-casual chains like Red Robin, offer gluten-free buns, it's fair to say Chick-fil-A's gluten-free bun is probably a first for a major fast-food joint.
Though that it doesn't mean it's the last.
Gluten-free buns have been spotted in testing at McDonald's locations in the Netherlands (they still have that sesame-seed topping, so stickers reading "zonder gluten" are placed on the burger boxes to distinguish them from others in the order).
Because gluten is so prevalent in fast-food kitchens, those with celiac disease or gluten sensitivities have to be super careful — even asking restaurants if they keep separate cooking oil for their fries.
Pickings in general remain slim overall: Lots of rice, potatoes, and bun-less or lettuce-wrapped patties, though most condiments and toppings get the green light (check out this cheat sheet from Burger King).
An estimated three million Americans have celiac disease and 18 million have a gluten sensitivity, so it will be interesting to see if other chains follow suit. We're sure at least a few of those folks miss their bread.