Traditionally, students have shown their appreciation for teachers by bringing them an apple. But who really wants an apple when you can enjoy a free burrito?
Tuesday, May 8 is Teacher Appreciation Day and to say "thank you" to educators everywhere, food chains are dishing out some delicious meal deals.
Whether it's a burrito, pizza or a sandwich your teacher craves, point them in the right direction to score a well-deserved lunch or dinner. Of course, to make the day even sweeter, you can still whip up a special dessert for your favorite teacher to enjoy.
Chipotle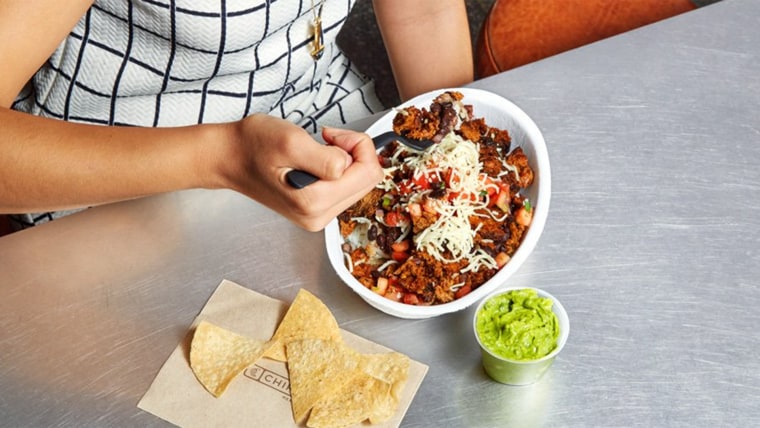 Teachers need to team up to score this deal. Chipotle is offering all teachers, faculty members and school staff BOGO (buy one get one) burritos, burrito bowls, salads and tacos from 3 p.m. to restaurant closing hours on Teacher Appreciation Day. Just be sure to bring your faculty ID.
Cici's
Love pizza? Just use this coupon, along with you teacher ID, to enjoy one free adult buffet meal, featuring all-you-can eat pizza, salad and dessert.
Chick-fil-A servers are usually known for their customer service but on May 8, select Chick-fil-A locations are honoring teachers from 10:30 a.m. until 10 p.m. with free chicken sandwiches. Be sure to check with your local store before heading over and bring a valid faculty ID to enjoy a sandwich on the house.
Coffee Bean & Tea Leaf
This deal is valid all week long and any school staff members, including teachers or other faculty, can score a drink with a valid ID. Enjoy any small beverage at participating shops.
Alright, this deal isn't just for teachers but students deserve a treat, too! May 8 is the ice cream chain's free cone day so anyone can stop in for one scoop on the house.
Food Lion
Discounts on groceries aren't just great for teachers, they're great for their family and friends, too! On May 8, teachers and other school employees will receive 5 percent off their entire purchase with a valid school ID and a Food Lion MVP card.
Potbelly Sandwich Shop
Any teacher picking up a sandwich or a salad from May 6 through May 12 can enjoy a free fountain drink or a cookie to eat with their meal.
This isn't exactly a meal deal, but teachers can save big on food, home goods and more throughout the year with this deal. For teachers looking to get all their shopping done in one place,the bulk store will offer teachers more than $60 in savings if they sign up for a new membership on May 8.