For Chick-fil-A fans looking to make a decent living, one location in Sacramento, California, just raised the bar (much, much higher) when it comes to paying its employees.
In an effort to create more longterm job opportunities, Chick-fil-A franchise owner Eric Mason will raise his staff's hourly wages to as much as $7 more than the state minimum wage, which is currently $11 an hour.
California currently has the country's third highest minimum wage (alongside Massachusetts), following Washington State's $11.50 an hour and $12.50 an hour in the nation's capital, Washington, D.C. Comparably, a lot of states hourly minimums land in the $7 to $8 range with the lowest being Wyoming's $5.05 an hour.
Starting this week, all hospitality professionals employed at Mason's Chick-fil-A will make between $17 and $18 an hour, Fortune first reported, which is a jump from their previous hourly rates of $12.50 to $13. He will also offer paid sick leave to everyone on the payroll, as well as paid time off to supervisors.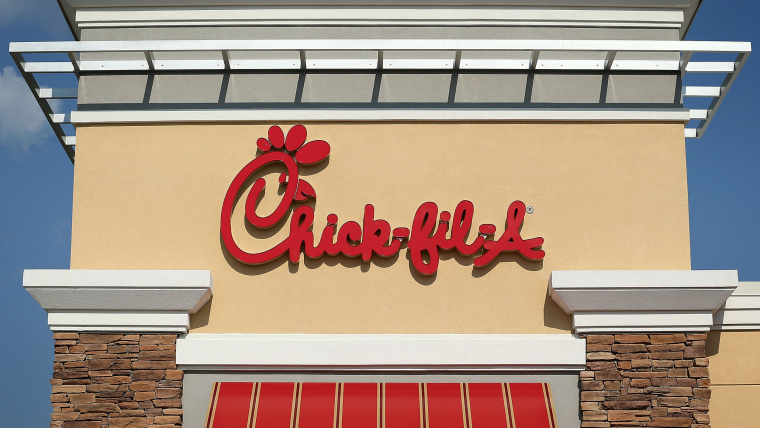 Mason's initiative to raise hourly wages surpasses the $10 national average for fast food and other counter service workers, as well as the average rates for some careers in education, art and even certain medical assistance fields. According to the United States Department of Labor, in 2017, average wages for substitute teachers ranged between $14 to $15. Floral designers made between $13 to $14 an hour, while photographers made $16 to $20. Home health aides made $11 to $12 an hour, while paramedics took home between $16 to $18 an hour.
The new wage sets itself apart from other fast food chains, such as McDonald's, which Bloomberg reported was not making good on its 2015 promise to pay employees at corporate-owned restaurants $1 more than the local state minimum wage. In Illinois, for example, where the minimum wage is $11, some McDonald's employees are making $11.40.
This isn't the first time Chick-fil-A has been hailed for exceeding fast food service standards. One Texas employee surprised a customer by holding $3 in forgotten change in his pocket for weeks. And one manager at a Chick-fil-A in Florida helped his employee find a prom date.
In case other Chick-fil-As around the country start following suit, it might not hurt to brush up on those crispy chicken sandwich skills.