If you're anything like me, and I'm betting many of you are, you need a couple cups of coffee before you're really ready to face the day and get to work.
So when I heard of new chewable coffee in the form of mocha-colored gummies, I was intrigued, to say the least. They're called GO CUBES, from the San Francisco-based company Nootrobox, which also makes supplements that claim to enhance various brain functions.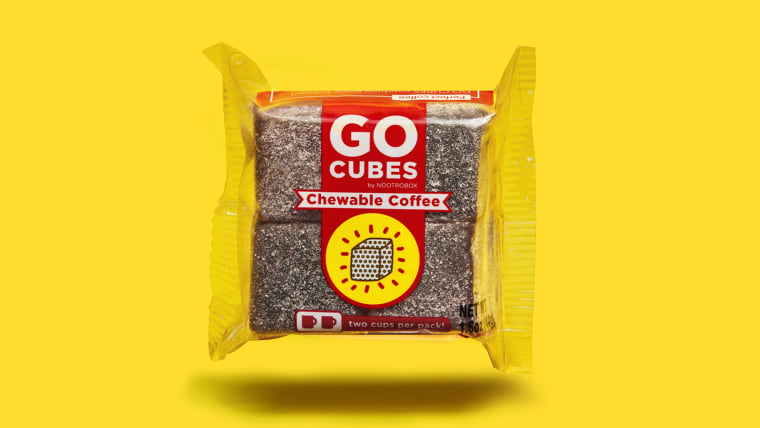 As thrilled as I was to discover a new way to get my caffeine fix, my first impression wasn't a good one: I could barely keep down the jelly-like cube, about a dime's size all around, despite its alluring sugar coating. But then I remembered that coffee, not unlike beer and energy drinks, is an acquired taste, and not one everyone appreciates at first sip. (Or in this case, at first chew.) Maybe this would just take some getting used to, I thought.
RELATED: Study finds more evidence that coffee can be a life saver
Sure enough, the bitter taste got easier to swallow cube after cube, and I realized that the gummies, which are made with real coffee, come in assorted flavors: pure drip, mocha and latte. I learned to rummage through the packages in search of the lightest colored, slightly milkier-tasting cubes.
As the company tells it, their goal isn't to replace high-end java and leisurely Sundays spent chatting over a latte at your neighborhood café, it's to make busy mornings more efficient — so you're not scrambling to put on a pot of coffee while rushing to get ready for work.
"We're trying to take over your crappy cup of Folgers you're making just to be able to get out of bed," GO CUBE co-founder Geoff Woo told TODAY.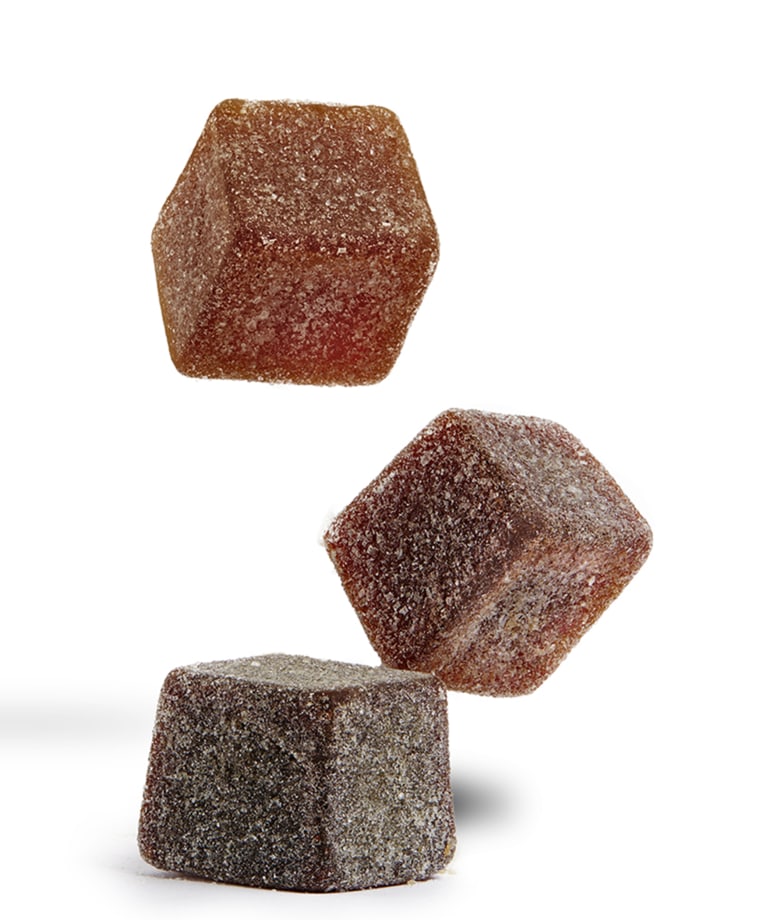 "We're engineers at heart," he said. "We looked at normal, everyday behavior and realized that millions of Americans drink coffee when they first wake up. And we asked the question: Is that the most optimal way to get that kick or that productivity?"
RELATED: 30 easy breakfast recipes to start off every day deliciously
Woo and his co-founder Michael Brandt don't think so. With GO CUBES, they've developed a more convenient, portable and precise way of consuming caffeine, Woo said. You know exactly how much caffeine you're getting — two cubes equal a typical 8-ounce cup of coffee, or 100mg of caffeine — and the cubes are also packed with vitamins B6 and B12, plus folic acid.
Of course, infusing random foods with caffeine is nothing new. We've covered caffeinated peanut butter before, and there's also Perky Jerky, meat that gets a boost of caffeine from guarana, and you can even buy jellybeans, popcorn and gum with added caffeine.
RELATED: 7 things you didn't know about caffeine
But Woo and Brandt might be on to something with chewable coffee. Their cubes were a hit when they introduced them in March at SXSW in Austin, Tex., selling out on Amazon.com soon after. Fans can buy GO CUBES online or in select convenience stores in San Francisco, but the company plans to expand to stores nationwide soon.
As for me, I think I'll keep a pack of the cubes in my purse. I still prefer the taste of an iced coffee (with a splash of soy, if you're taking my order), but when it comes to needing a quick pick-me-up on the go, they definitely get the job done.