For many people the classic Oreo cookie is synonymous with childhood, whether your memory is of being in elementary school when that cute boy shared his with you, or you dunked them in milk with your grandma. The chocolate cookie with a creamy center has remained iconic, and 100 years after the Oreo's inception it is still a dessert staple.
After all this time, what makes Oreos so special? To find out we asked some of the best pastry chefs what they think of the cookie.
"Dipping, taking them apart, they have become so playful and interactive," said Shawn Gawle of Corton restaurant in New York City, recently named Food & Wine's best new pastry chef. "Everyone has their own individual way of eating them, plus the texture is great."
Gawle recalled competitions with his sister to see who could best clean the cream off the cookie, and says his favorite incarnation of the branded Oreo cookie is the holiday special dipped in white chocolate. Gawle says the cookie still holds a special place in his heart, and he has reimagined it in his own gourmet version — the vanilla verbena fudge.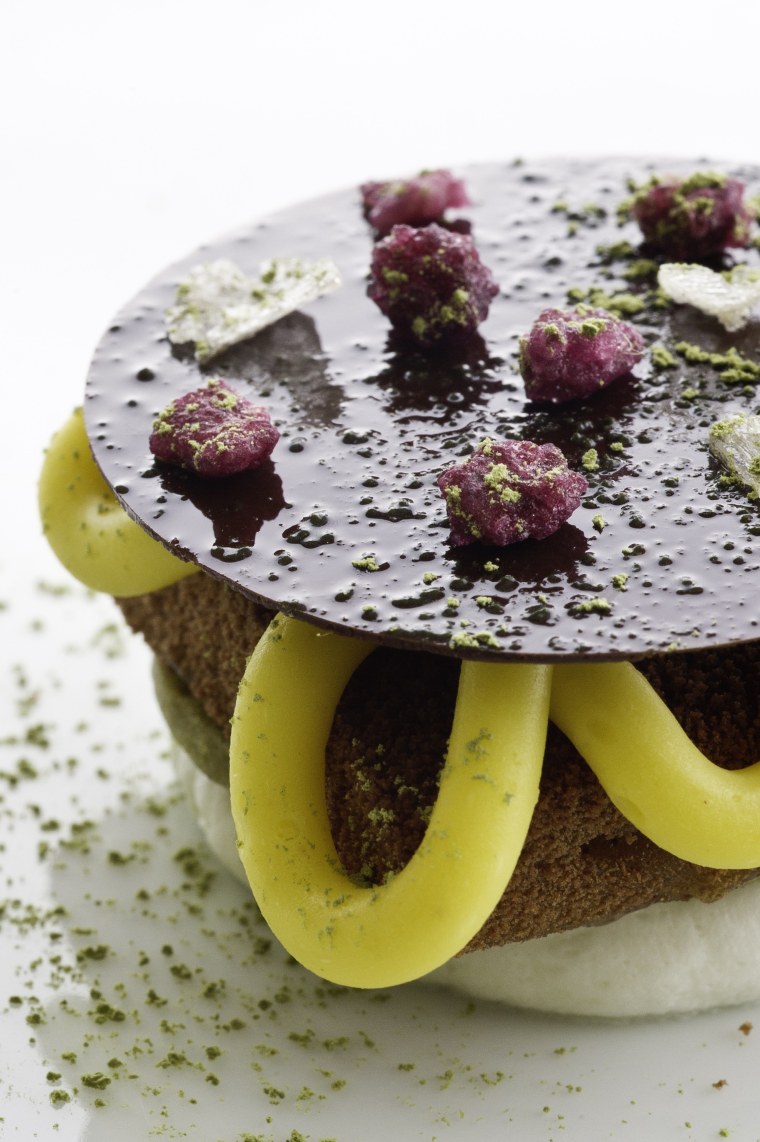 While the classic sandwich cookies haven't changed much over the century, the seasonal and themed versions have helped keep the Oreo image young. Modifications have included the double-stuffed, the bite-size, the mint crème, the chocolate on chocolate, peanut butter Oreos, red and white peppermint centers, and golden Oreos, which have a yellow cookie on the outside and a chocolate cream center. You can also get Oreos flavored like green tea ice cream in China, dulce de leche and banana Oreos in Argentina, and strawberry cream in Indonesia.
Kathie Lee and Hoda chomp on world's Oreos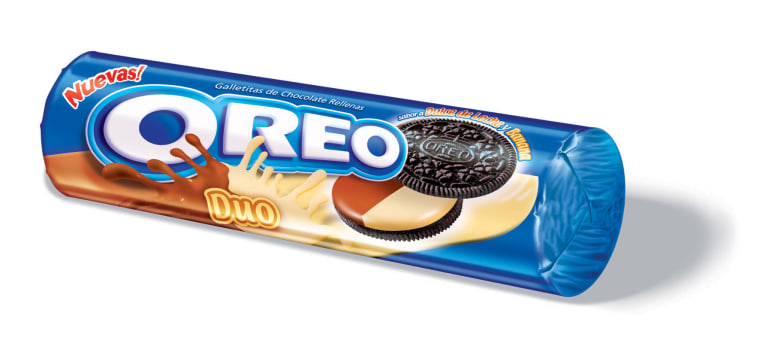 And, to celebrate its centennial, the birthday cookie has added sprinkles to the cream center.
Like so many stars, the original Oreo got its big break in New York. It happened on March 6, 1912, two months before the Titanic sunk, at the National Biscuit Company in the Chelsea Market. The first Oreo was embossed with a wreath, a design whose creator remains a mystery. Nabisco, which still owns Oreo today, bought the biscuit company early on — a good investment, considering Oreo has sold over 362 billion creme sandwiches and remains the best-selling cookie of the 21st century.
"They are probably my favorite store-bought cookie," said Tyson Podolski, chef de cuisine at the James Beard Award-winning Summer Winter in Massachusetts. "Growing up we always had them at the beach, and now every time I go to the ocean I want them."
Podolski prefers the original Oreo, and has reimagined the treat in his own desserts, including an Oreo mousse cake and homemade cookies-and-cream ice cream. Colleen Grapes, the pastry chef at The Red Cat and The Harrison in New York, also goes for the original cookie, and has fond memories dipping them in milk while watching cartoons at her grandmother's house.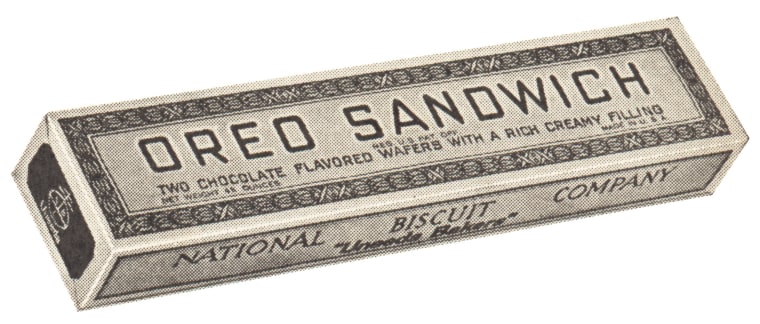 The original Oreo reminds Hill Country Chicken pastry chef Paola Marocchi of the first time she came to New York from Argentina on vacation. "To this day it's my favorite cookie," she said. "With a crunchy exterior and a smooth, creamy center that perfectly complements the bitterness of the chocolate, every bit of an Oreo cookie is like a perfect bite."
If you're looking for a grown-up version of the treats, try the recipe below. And tell us: Are you an Oreo fan? What's your favorite way to eat an Oreo?
Colleen Grapes' Oreo grasshopper pie
For crust:
6 Oreo cookies
1/4 tsp. vanilla extract
2½ Tbs. melted unsalted butter
¾ cups chocolate cake crumbs, sifted
Place cookies in food processer, pulse until they're a fine crumb. Combine all ingredients together until paste-like consistency forms. Press into a pie tin to form the crust.
For white chocolate mint mousse:
2 lbs. white chocolate
2 cups heavy cream
4 ounces mint
2 cups heavy cream
½ tsp. kosher salt
¾ cup simple syrup
5 yolks
1 Tbs. Bailey's Irish Cream
1 Tbs. crème de menthe
8 dashes mint bitters
Heat 2 cups of heavy cream in small saucepan until warm to the touch. Add in fresh mint. Place mixture into the refrigerator until it cools down, then strain out mint.
In small saucepan, melt white chocolate and make sure the mixture doesn't burn.
In bowl of standard mixer, whip together both creams and salt until soft peaks form. Transfer to a clean bowl and set in the refrigerator to chill.
Next, in a clean mixer bowl, whip eggs and slowly add in simple syrup. Whip this mixture until bowl is no longer hot to the touch. Add in melted chocolate along with additional flavorings.
Pour mousse into pie shell and return to refrigerator to chill. Once mousse is set, cover whole pie with minted whip cream.