It's now possible to leave behind more than neon orange fingerprints to memorialize your Cheetos craving, thanks to Cheeteau cologne. Just expect anyone who walks into the scent plume to start dry-heaving.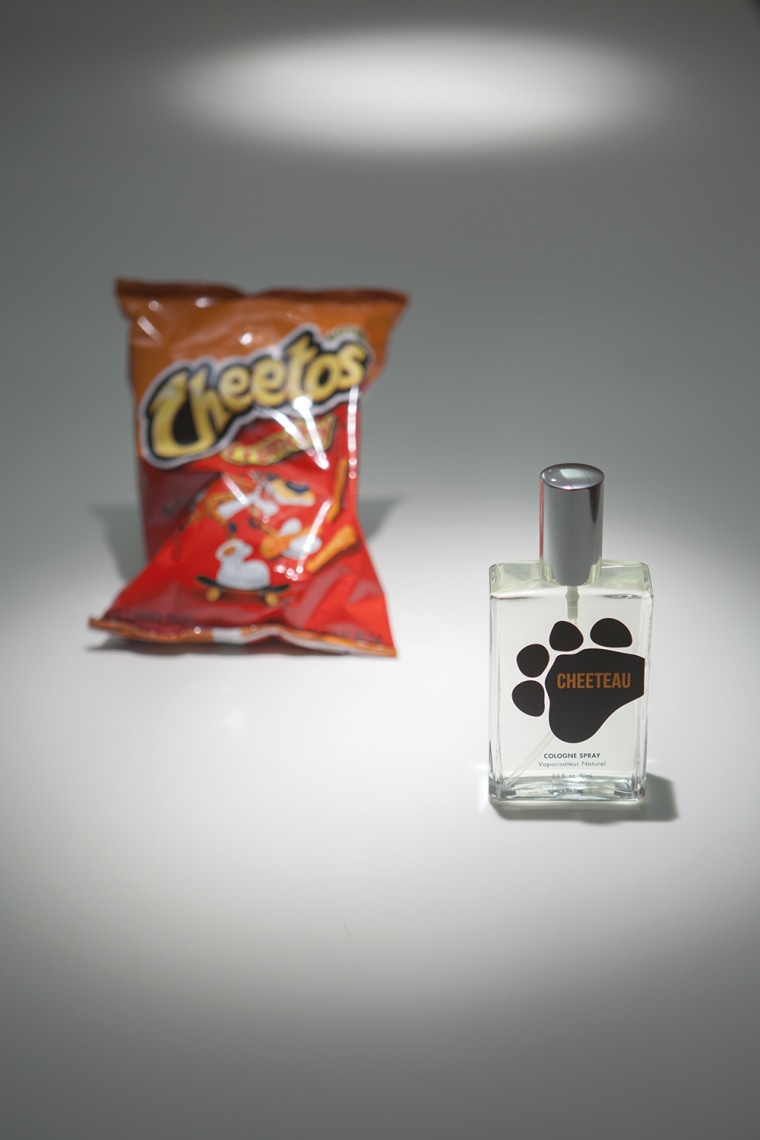 Frito-Lay created the limited-edition scent, which does in fact smell exactly like Cheetos, just in time to share a few 3-ounce bottles with fans on April Fools' Day. It's described as a cologne "that celebrates the irreverent, intriguing and playful nature of the iconic feline with a scent bold enough to excite and delight," and it boasts "buttery notes, accents of sharp cheddar and a touch of lemon for balance, perfect for evening or day wear."
While Cheetos lovers are sure to enjoy the cologne's novelty, they also can use it to terrorize those around them. Turns out the smell of Cheetos is less than tantalizing when the salty snack is not in your mouth. It's reminiscent of stale movie theater popcorn — or, at its worst, a sweaty dude with a bad diet who's removed his socks and is airing out his feet in an enclosed space with no airflow.
The "scent squad" will be handing out free samples to fans in New York City and Los Angeles on Tuesday. Others clamoring to get their Cheetos-crusted paws on some Cheeteau can find out more on Facebook.