If you're going to tease a tiger, make sure you have a very big stick.
And if you're a relatively new, cheesy snack brand calling yourself Peatos, you'd better be ready to battle the big guys: namely, Cheetos.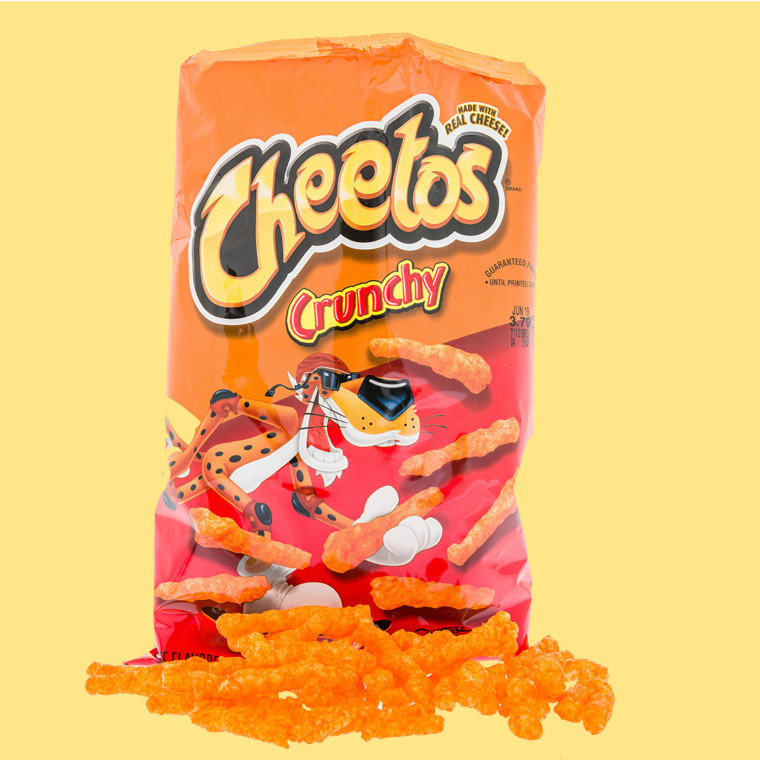 PepsiCo Inc., the parent company of Frito-Lay's Cheetos, has sent upstart company Snack It Forward's World Peas brand a cease-and-desist letter after its new Peatos treats began hitting the shelves. The Wall Street Journal reported that PepsiCo says Peatos "is confusingly similar to and dilutes the Cheetos brand."
Bring it on, says Snack It Forward, which not only features a tiger made of Peatos on its cover packaging (Cheetos is known for its famous cheetah mascot) but also features an entire website section that compares the two snacks.
"We're the Tigers, filled to the brim with all the nutrients needed to keep you moving forward, for longer," notes the page. "Our proprietary blend consists of 2x the protein, 3x the fiber, and less fat than anything that corny cheetah has to offer." Peatos has been around since 2014 but this year, the company expanded distribution to major stores like Kroger, Mariano's, Safeway, Vons and Albertsons.
The site also boasts, "Tigers live longer than cheetahs." Talk about a Gouda burn!
According to Peatos' site, their product is made with "pluses," the edible seeds of beans, peas, chickpeas and lentils, whereas Cheetos, by contrast, are largely made with corn, artificial cheese seasoning and whey protein. Two flavors of Peatos (Masala and Fiery Hot) are vegan, which has apparently pleased many diet-conscious snackers. All of the brand's flavors are gluten-free.
Of course, Cheetos is a huge, well-known brand that's been around for over 50 years; in 2017 it was the top cheese-based snack in the U.S., selling over $1 billion worth of product. That's a pretty hefty cat fight to start.
Is PepsiCo open to ceding some of the cheesy territory? Apparently not, PepsiCo's Global Insights Director Maneesh Kaushik told CNBC.
"These small, niche brands are like a shoal of piranhas," he said. "Every single bite doesn't really hurt you, but together, they can really cause a lot of pain."
That may be true, but it's now up to the legal system to let consumers know if this tiger really has any teeth.
Follow Randee Dawn on Twitter.