Vino expert Leslie Sbrocco and Ray Isle, Wine Editor for Food & Wine magazine, hop in the hot tub for a bubble bath with Kathie Lee and Hoda. Check out our picks for your Valentine's Day sweetie.
LESLIE'S PICKS
Hop in the Hot Tub: 2014 Casillero del Diablo, "Devil's Collection" White, Chile
Price: $15
Instead of being angelic this Valentine's night, toast your devilish side. Pour a glass of this refreshing blend of Sauvignon Blanc, Chardonnay and Gewürztraminer from Chile's Casablanca Valley. Crafted by the talented hands of winemaker Marcelo Papas of Concha y Toro, it's crisp and juicy making it ideal to tame the heat of the hot tub... or just stoke the fires of your Valentine's celebration.
On the Couch with Netflix: Croft "Reserve" Tawny Port, Portugal
Price: $20
Get your dessert on with this luscious wine. (I call it a belly-button sipper.) A new Port from the classic house of Croft, this reserve is aged approximately seven years and captures the fresh fruit notes of a youthful tawny. A touch sweet and very smooth, this Port is ideal with a cheese platter, chocolate covered strawberries, or for cuddling on the couch with the one you love.
Pop the Question with Wine: 2014 Beso de Vino, Garnacha, Carinena, Spain
Price: $10
What better way to pop the question than with a kiss? This sexy red means "kiss of wine" and it hails from the Spanish region of Carinena. This historic area is home to old vines that produce intense reds. This one—from nearly 40 year old Garnacha vines—over-delivers for its price, which means you can spend more on the honeymoon. That deserves a big kiss.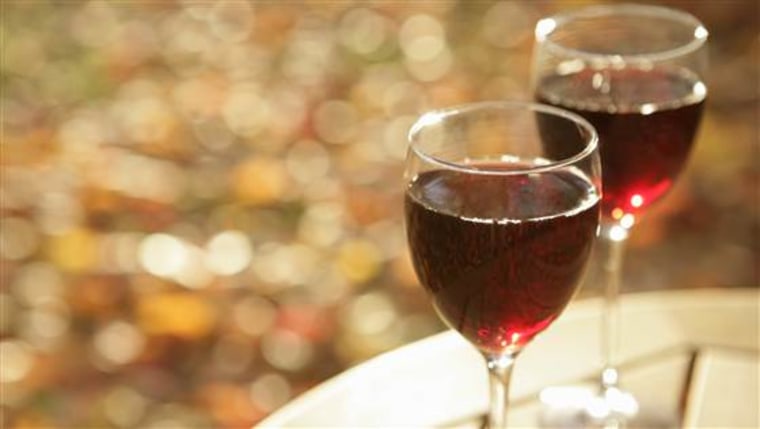 RAY'S PICKS
Hop in the Hot Tub: NV Infinite Monkey Theorem White
Price: $15/4 cans
It's in a can! No glass in the hot tub! What the heck! Plus, it's a lively white blend with a tiny touch of spritz, which you can chill down a lot. Ideal for hot tub sipping. Infinite Monkey Theorem is a cool urban winery that first started in Denver, and has spread to Austin, TX as well.
On the Couch with Netflix: 2013 Killibinbin Sneaky Shiraz
Price: $14
This is a juicy, rich Aussie Shiraz—a fun wine to relax with on the couch—plus the label looks like a movie still from a 40s Noir film, which is cool. And it's sneaky. Which is sort of sexy. Depending on how well you know your date, you could also opt for their Seduction Cabernet Sauvignon.
Pop the Question with Wine: NV Piper Heidsieck Cuvee Brut
Price: $48
If you're going to pop the question, you need Champagne. What other wine says romance so clearly? Also, I love the red, removable ice jacket with its red bow on this Piper Heidsieck non-vintage brut; it adds an extra touch of fun to the occasion. This is classic Champagne, from the Champagne region in France, crisp and lively, perfectly dry. Chill it down, pop the cork, and then pop the question.