There are still a few sweet weeks of summertime left, but I have to admit that my thoughts have already turned to the start of the new school year. I'll have one kid in first grade, and another in Pre-K, and every day requires a packed lunch.
To break up the monotony of sandwiches — for my kids and myself — I like to get a bit creative in the lunchbox. Pretty much every kid appreciates a lunch that looks fun. I call this lunch "Hop to It" and it would also make a great, non-sugary after-school snack. I promise you — even picky eaters will try vegetables when they're presented like this!
You'll need: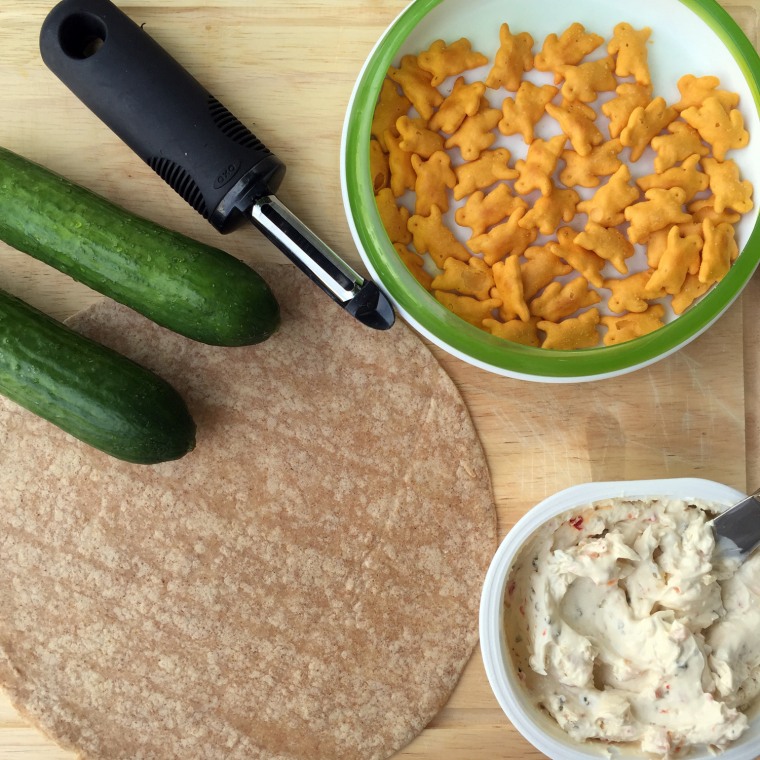 An 8-inch whole wheat wrap or tortilla
2 mini cucumbers or a large hot house cucumber
A tub of vegetable cream cheese (or plain if your kid prefers that), at room temperature
animal-shaped cheese crackers, such as Annie's Cheddar Bunnies
plastic wrap
Instructions: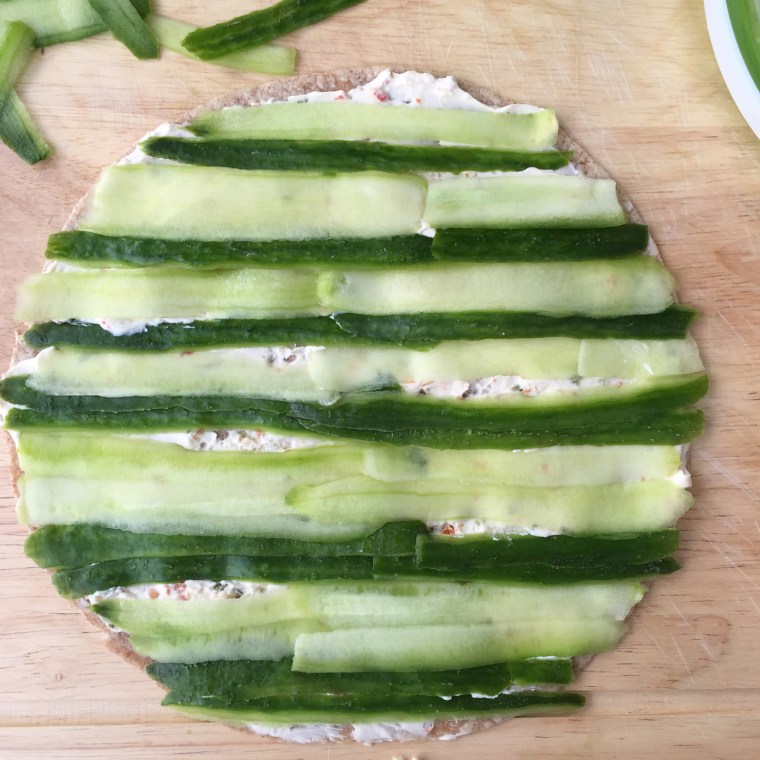 Step 1: Place the whole-wheat wrap or tortilla on a prep surface. Use a vegetable peeler to create strips of cucumber. You'll use both the skin and the light colored part beneath the skin, but stop when you hit the seeds.
Step 2: Using a small spatula or butter knife, spread the cream cheese onto the wrap, covering the entire surface.
Step 3: Place the strips of cucumber horizontally on top of the cream cheese. I like to do two dark strips and then two light strips, but you can arrange them however you like. You can trim any strips that are too long by cutting with kitchen shears or simply tearing them off.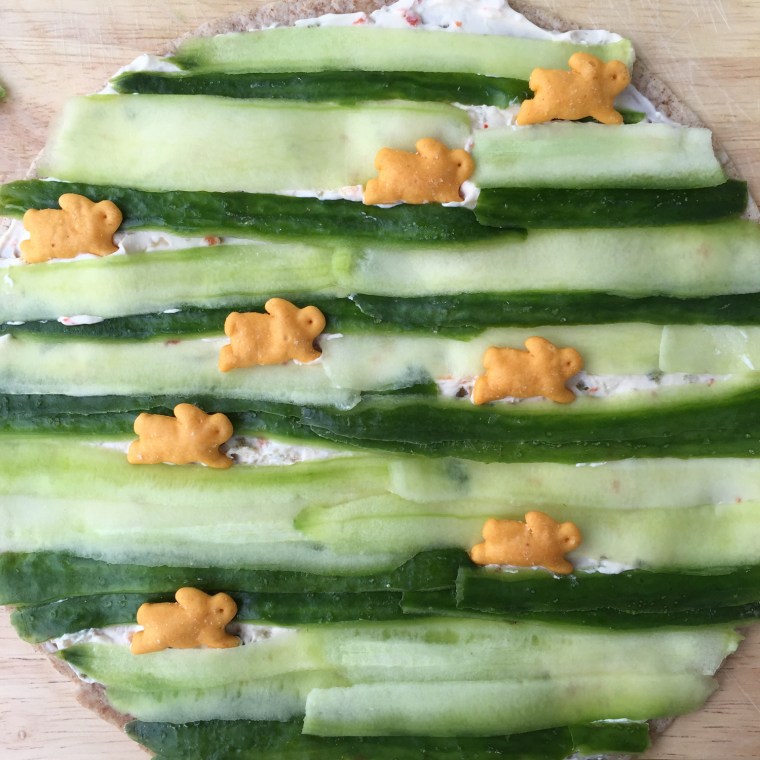 Step 4: Here's the fun part! Take the cheddar bunnies and place them throughout the "field" of cucumber (or let your kids place the bunnies in the field). You may need to push the cucumber strip up or down to nestle the bunny into the cream cheese. You can place as many bunnies as you like into the wrap.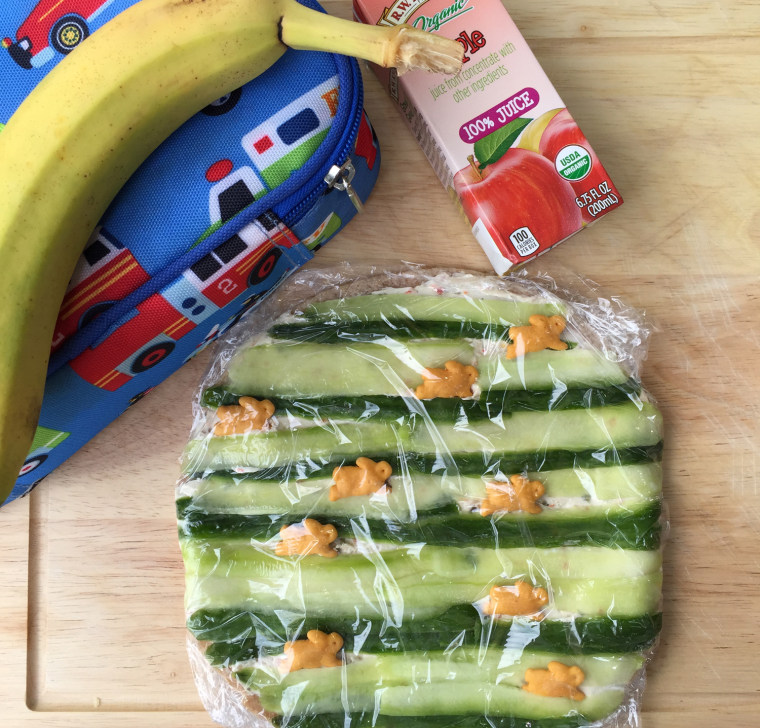 Step 5: Carefully transfer the finished wrap onto a large sheet of plastic wrap; lay another sheet on top of the wrap and fold the edges over. Serve with juice and a piece of fruit.
Tic-tac-toe is a cute, healthy — and easy — kids' lunch or snack
Frances Largeman-Roth, RDN, is a nutrition expert, writer and best selling author. Her books include Feed the Belly, The CarbLovers Diet and Eating in Color.