Can't figure out what to have for dinner? We've got a BOT (aka robot) for that! Thanks to the mad geniuses from our innovation lab, we've launched the brand new TODAY Food BOT on Facebook Messenger to answer the very important question: what should I eat now?
First, there are three easy ways to start chatting with our BOT:
1. Go to the TODAY Food Facebook page and click on the "Message" button; OR
2. Visit http://m.me/TODAYFood; OR
3. Scan this image below into your Facebook Messenger mobile app: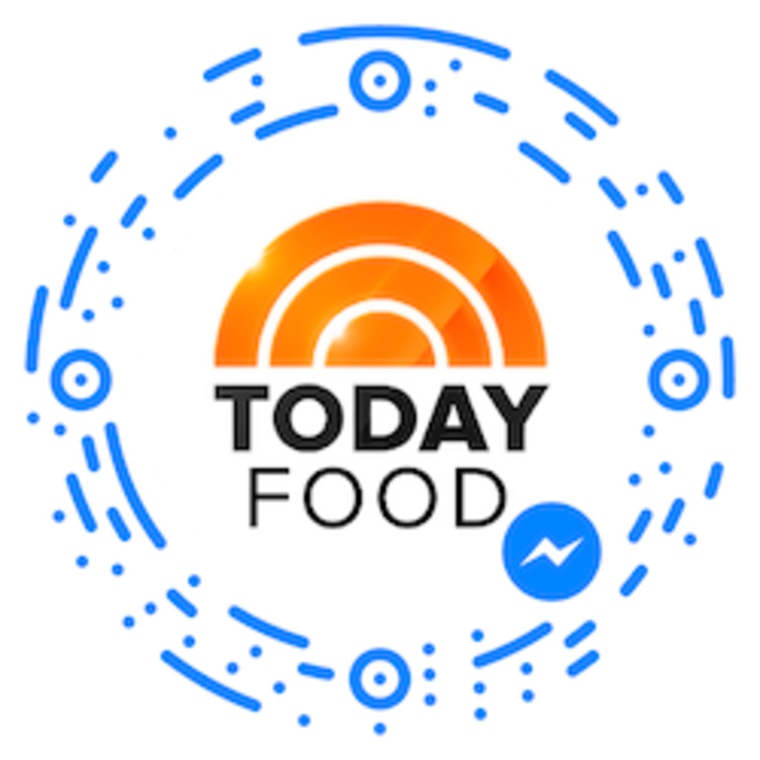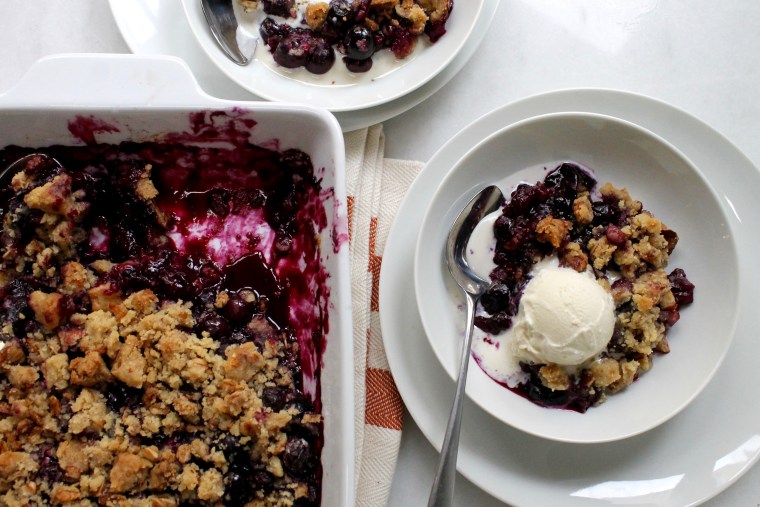 Here are some of the cool features on the TODAY Food BOT:
• "Find a recipe" — Go on a guided path and tell the BOT what course you want (like dessert). It will ask you what you're in the mood for (like comfort food). Scroll through the BOT's suggestions and choose from Easy 5-Ingredient Blueberry Crisp (above), Nutella-Swirl Scones or one of the other delicious options.
• "On the show" — Ask the BOT about TODAY Food segments from the show and it will bring up a carousel of articles and recipes for segments that were recently featured on the TODAY broadcast.
• Search by cuisine — Tell the BOT what you're in the mood for, like "I want Thai food" or "I feel like Mexican food" and you'll be making One-Pot Pad Thai and The Ultimate Slow-Cooker Queso Fundido in no time!
Have more in-depth questions that need nuanced answers? Click on "Ask Our Community" to head to the Kitchen Q&A section of our TODAY Food Club, and TODAY Food staffers, as well as the food community, can help you out.
Oh! One more thing: don't be surprised that the BOT has a sense of humor. You'll likely find some funny answers to your questions (type in "How are you?" or "Can I have a drink?" to see what we mean).
Please let us know what you think and have fun chatting with our BOT!