Bentonville, Arkansas, is not along any wine trail that I know of. 
While this may be the point where you are tempted to insert your joke, hold on.  It may surprise you to know that this Ozark city of about 20,000 people is an important part of the wine business in this country — and, to some extent, the world.  For it is from its headquarters in Bentonville that Wal-Mart orders its wine.  Lots of wine from all over the world.
It's a fact that never occurred to me, probably because I live in New York, where wine sales are permitted only in wine and liquor stores.  But then, not long ago, I received an e-mail from a representative of the world's largest retailer (actually its Sam's Club division), asking whether I would be interested in trying some "private label" wines the company sells.  I was intrigued.
Among the samples that arrived a few days later from Bentonville was a bottle of 2002 Shiraz from Elder Vine Vineyards in Australia's famed Barossa Valley.  I tried it over the weekend and, well, thought it was excellent — even before I looked back at my notes for a reminder of the price.  It sells for just $12.
This is a wine I would have no hesitation serving as a house red, at parties, or with a variety of simple but delicious foods, from burgers, steaks and chicken to grilled salmon.  It's a pretty wine, relatively light as Aussie shirazes go, fruity and bright with good acidity.  It reminded to some extent of a well-made Beaujolais.
The aromas and tastes were mainly of red and black cherry, with touches of vanilla and spice.  In Beaujolais style, I served it slightly chilled, which gave it a refreshing feel on a warm evening.  The next night, I had another glass with some Indian takeout food.  The wine, which had developed more complexity, held up well with curried chicken and vegetables.
Now here's the fine print.  Elder Vine's Shiraz is widely available, but only in a manner of speaking.  You can buy it at 370 stores in 40 states — as long as they are Sam's Club warehouse stores.  Elder Vine, it turns out, is one of several private-label wines bottled specifically for Sam's Club.  The wine is not available elsewhere.  There is also a Rioja from Spain and there was a German riesling, which sold out.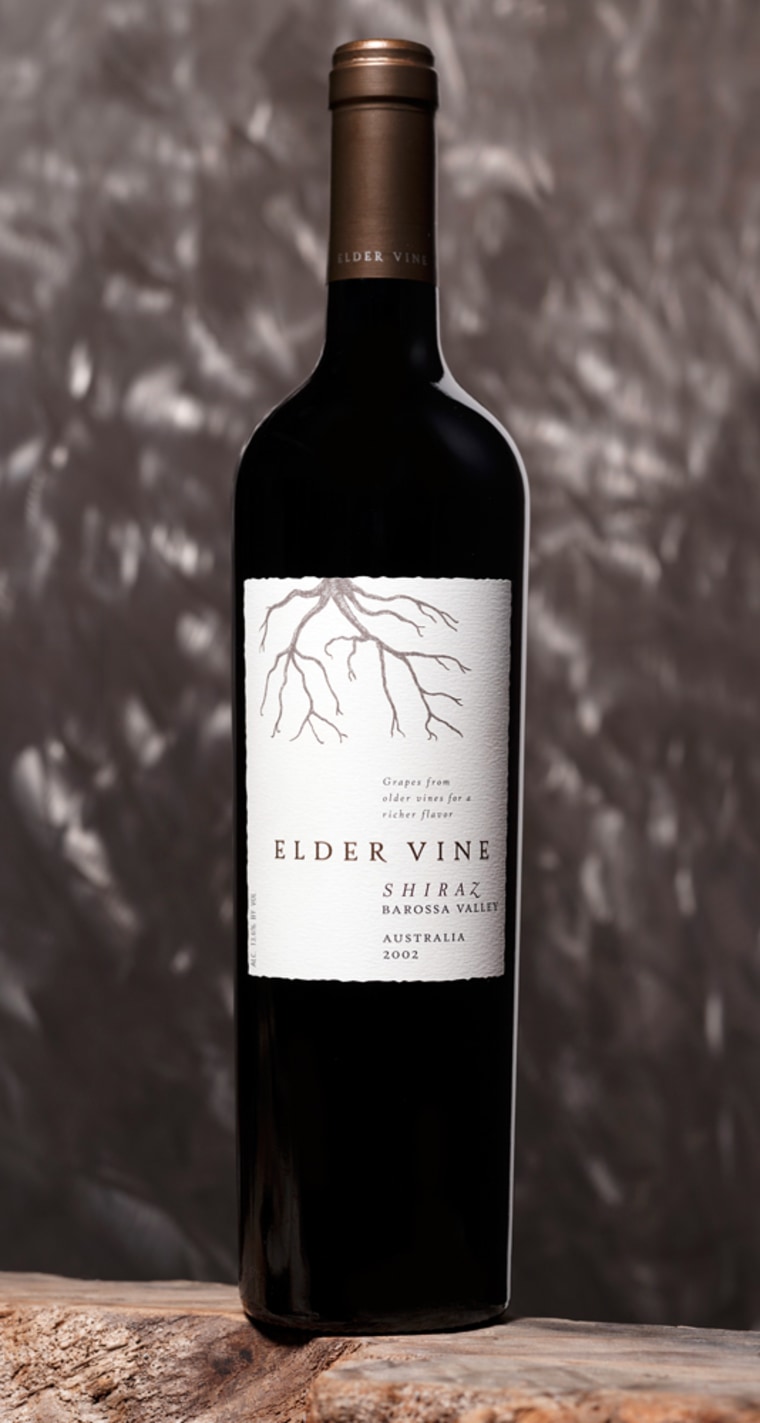 Sam's Club, which has 46 million members, began selling wine in the mid-1980s.  In the last year, Wal-Mart says, wine sales totaled about $1.5 billion worldwide, though when I asked, declined to break out the U.S. component of that.  Its main competitor in this segment, Costco, reported wine sales of $647 million last year and claims it is the biggest wine retailer in the United States. Get ready for the warehouse wine wars.
Wal-Mart says its private-label offerings will eventually account for five to 10 percent of its wine portfolio at Sam's Club stores as it finds more good values and as overall wine sales grow along with its food business.  Judging by Elder Vine Shiraz, Wal-Mart is on to something with the concept.  Indeed, wine in Bentonville is no joke.
Edward Deitch's wine column appears Wednesdays. Write to him at EdwardDeitch