When it comes to making a great meal, even celebrity chefs know that a mom usually knows best. From how to whip up tasty dishes on a budget to a secret ingredient for tenderizing meat, the top kitchen tips and tricks many chefs swear by weren't learned in culinary school or a fancy restaurant kitchen — but in a home kitchen.
Just in time for Mother's Day, Giada De Laurentiis, Adam Richman, Katie Lee, Geoffrey Zakarian, Guy Fieri and Leah Cohen shared some of their favorite kitchen tricks their mothers taught them: it's sage advice they still follow today and some of these tips may just become some of your go-to cooking hacks, too!
Be resourceful with leftovers — Giada De Laurentiis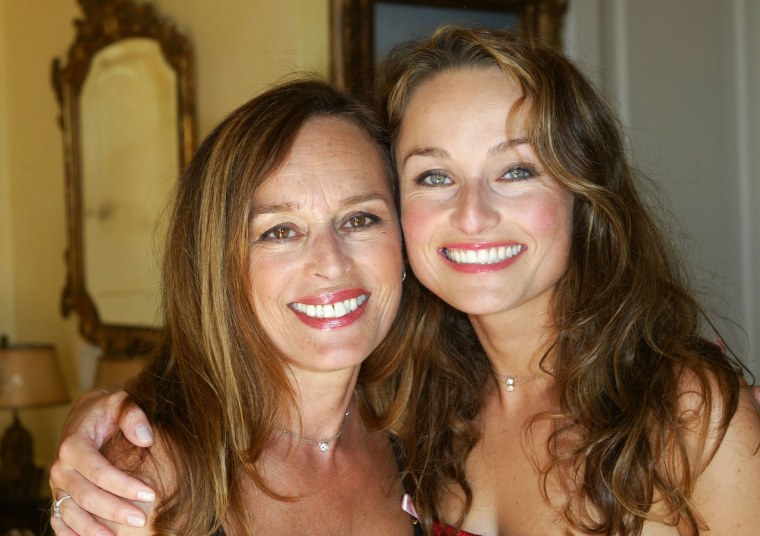 "My mother taught me to always be resourceful with leftovers — she had a lot of mouths to feed between my siblings and I, so no food went wasted," Giada De Laurentiis told TODAY Food. "This pasta pizza was her go-to technique for using up leftover pasta. You can use any combination of cooked pasta, vegetables and cheese that you have on hand, making it a real lifesaver for any busy mom."
This secret ingredient will tenderize meat — Adam Richman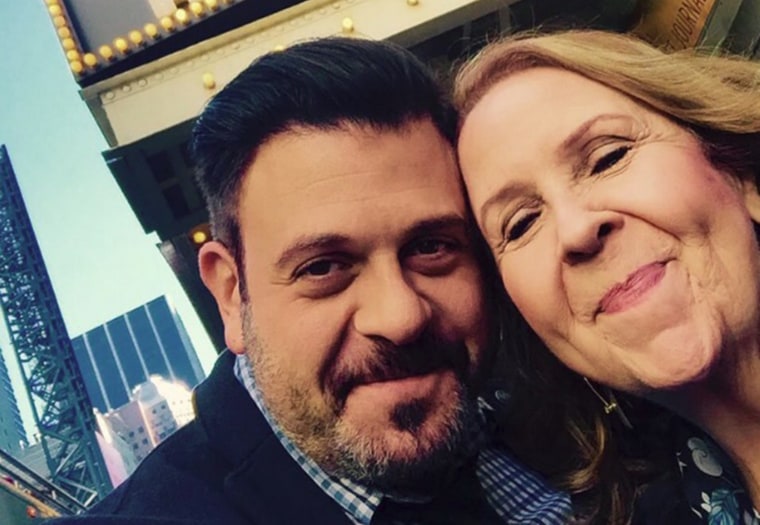 "My mom, and my grandmother before her, both advocate the use of ginger ale or Coca-Cola when cooking a brisket or tougher cut of meat," Adam Richman, TV personality, culinary traveler, cook and author told TODAY Food.
"My mom would rest a brisket on sliced white onion, and use either of the aforementioned sodas as both marinade and basting liquid. She would also use things like apple jelly on the meat and in the liquid around it as well as copious amounts of garlic powder.
"When I make recipes like short ribs, I very often will use things like root beer, oyster sauce, and Guinness in addition to salt pepper and garlic when I slow cook my meat. They also work really well when making things in a slow cooker. Like my mom, I still rest my brisket on a bed of white onion!"
Make big batches of vegetables — Katie Lee
"My mom was always really into healthy cooking," says cookbook author Katie Lee. "When I was a kid, I wished she would make all the 'good stuff' but now I am happy that she taught me to incorporate so many veggies into my diet.
"She always made roasted vegetables on a sheet pan with olive oil, salt and pepper and then would use them in different recipes. We would have roasted veggies with pasta, burritos or quesadillas. They're all great ways to make a quick, healthy dinner and I still do it to this day."
Save extra fat to make 'flavor bombs' — Geoffrey Zakarian
"[My mother] would save all the excess fat and drippings from whatever she was cooking," said Geoffrey Zakarian, chef and partner at Point Royal at Diplomat Beach Resort. "Bacon. Chicken. Beef. Lamb."
Then he says his mom would freeze the fat and save it to flavor food in future meals: It's a trick that Zakarian says he still uses at his restaurants to this day, where chefs frequently add a little leftover fat to doughs and crusts and when cooking omelets and other egg dishes. "It's these small flavor bombs that keep the food exciting," Zakarian adds. "And the cost is zero!"
Don't forget to watch the pot - Guy Fieri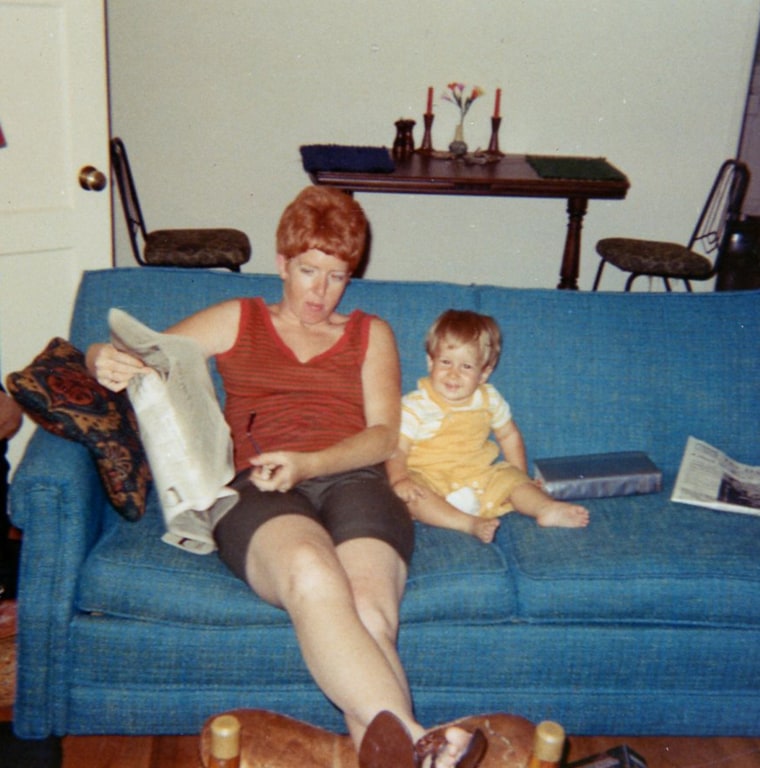 "The top cooking trick I learned from my mom is to stir and rotate your granola," says Guy Fieri, chef, restaurateur, New York Times bestselling author and Emmy Award-winning TV host. "My mom to-date is my favorite granola chef. I never appreciated it as much as I should have.
"I learned my lesson on cooking granola when I was learning to cook from my mom on our old Franklin gas and wood fire stove — which we still have. It had incredible hot spots, which allowed the granola to burn easily. It was a really great lesson in keeping an eye on what you're doing."
Taste and try as you go — Leah Cohen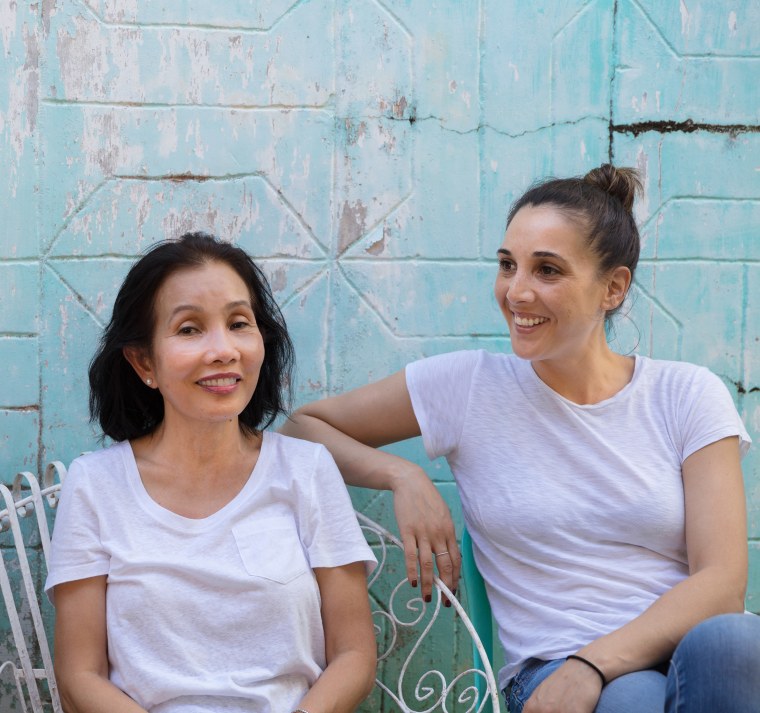 "While it seems like such an obvious trick, my mom would always tell me to make sure to try my food to ensure it tastes good," Leah Cohen, chef and co-owner of New York City's Pig & Khao and Jersey City's Piggyback Bar, told TODAY. "There are so many young cooks that don't want to sample their own food. If you don't taste your food, you won't know how to adjust the seasoning to make it balanced."
Not only does Cohen still use her mom's advice, she also passes it along to the chefs who work for her. "As a chef, it is important to taste everything all the time at every stage of the cooking process," she said. "I stress to my cooks at my restaurants, Pig & Khao and Piggyback Bar, how important it is that they taste the food that they put out."