A summer picnic without rosé is like a night without stars.
But what do we really know about this pink drink that's so popular it's had its own national holiday since 2014? (Expect to see plenty of #NationalRoséDay hashtags in your social media feeds Saturday!)
For starters, many experts believe rosé — pronounced "rose-ay" — is the world's oldest wine.
That's because the primary method of making rosé is pretty basic. Juice from red grapes is simply fermented for a period of time in which the grapes' skin is kept in contact with the juice. Unlike red wine, rosé calls for removing the skin after just a matter of hours. The hue of a rosé corresponds to how long the skins were in contact with the juice.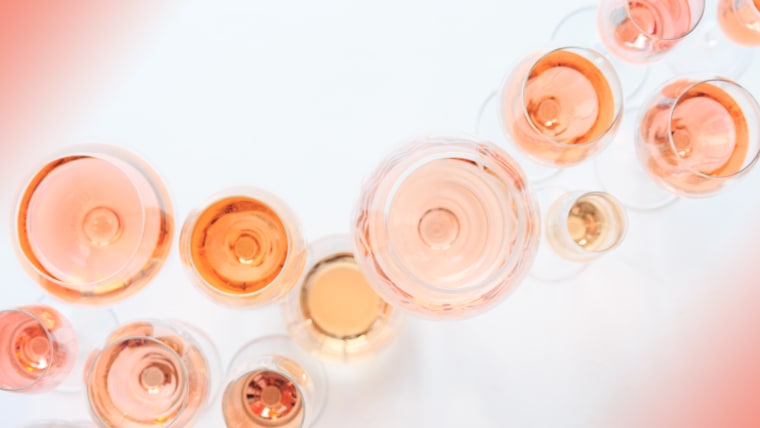 There are two other ways to produce rosé, which can come in still, semi-sparkling and sparkling varieties.
First, as a by-product of making red wine and second, by mixing white wine with red wine. (The latter is considered sacrilegious to wine aficionados.)
One of the most important things to know about rosé, however, is that it's not the same as white zinfandel. White zinfandel was created by accident in the 1970s when a batch of California rosé turned out too sweet. Generally, rosés are dry.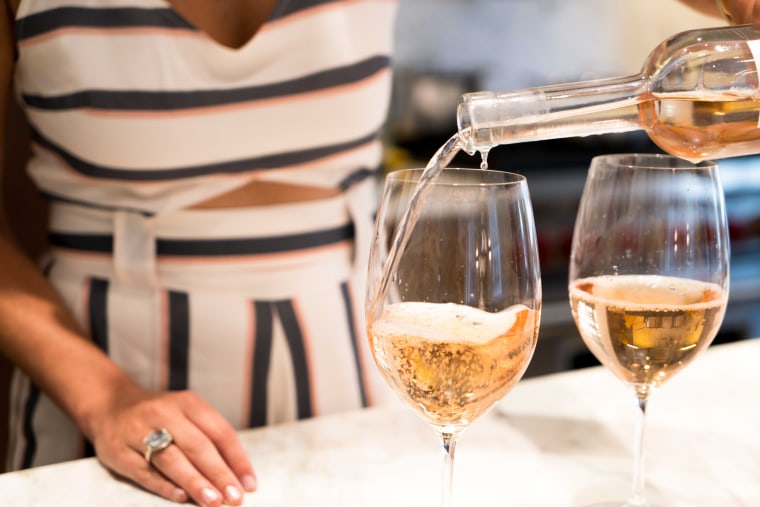 Today, rosé wines come from all over the world but are mostly associated with France's Provence region. Still, they are among the least pretentious wines out there.
"Rose is the simplest of wines and should never be taken seriously," Carlton McCoy, wine director at The Little Nell in Aspen, told TODAY Food. McCoy, one of only 158 Master Sommeliers in the U.S., said that for most wine buyers, you don't need to splurge on a pricier, imported rosé to get a great quality wine.
"For entry level rosé, you should always drink domestic. The whole concept is to drink wines that are fresh, simple and local."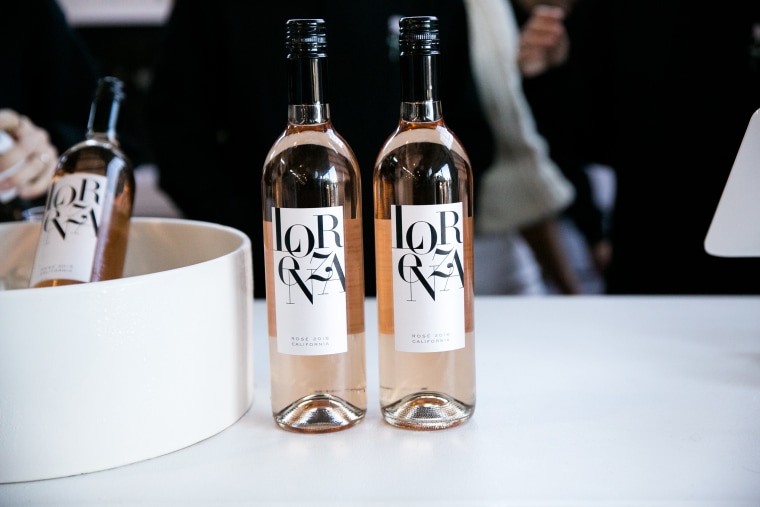 McCoy's favorite budget-friendly bottle is Lorenza Rosé (which goes for about $18). It's a California rosé, which he likens to "ripe strawberry juice."
If you're going to splurge on a bottle of rosé, he recommends Château Simone Rosé (about $64) from France.
But if you want the Provence taste without the Provence price tag, consider tracking down this $9 bottle at Aldi's, which was ranked as one of the world's best rosés in 2017.
Perhaps this summer's hottest rosé, however, is Diving into Hampton Water ($19). "Don't let the name fool you," Rosé All Day founder Sarah Billstein told TODAY Food. She recently attended the launch of the new rosé from Jon Bon Jovi and his son, Jesse Bongiovi. "You can drink it all day, wherever you are."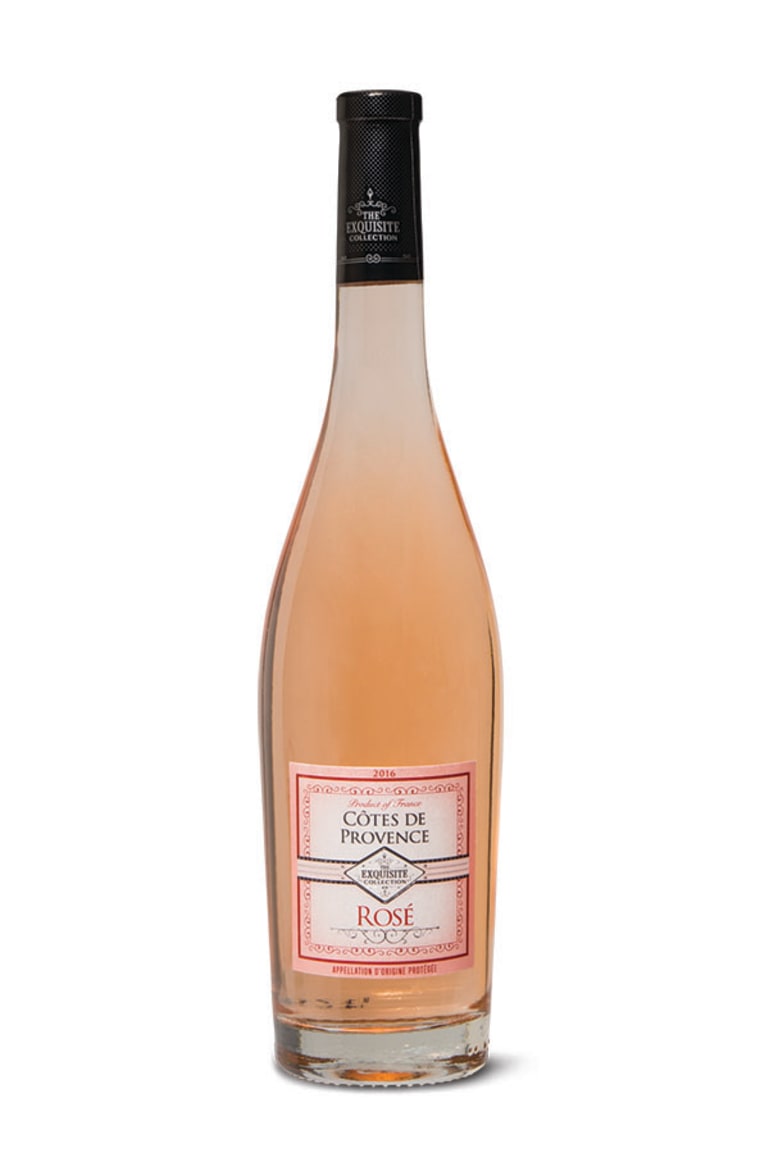 Regardless of how much your wine costs, it tastes best when served chilled. Rosé's flavors — generally fruity (with hints of red berries) but also herbal — are also optimal when the wine is young. In other words, there's no reason to have a 10-year-old bottle of rosé collecting dust in your wine cellar. It probably won't taste very good.
Since the pink wine so light and refreshing, McCoy recommends serving rosé as an aperitif. But if you want to enjoy it with your meal, McCoy suggests pairing it with fresh, low-fat dishes like summery salads, crudo and sushi.
That said, it's also now socially acceptable to pair rosé with fast food.
Just this week, Taco Bell announced it's testing a Berry Frosé Twisted Freeze. The rosé-infused slushie will be available this summer at select locations in Chicago and Newport Beach, California.
Cheers, rosé wine lovers, your season is officially here!