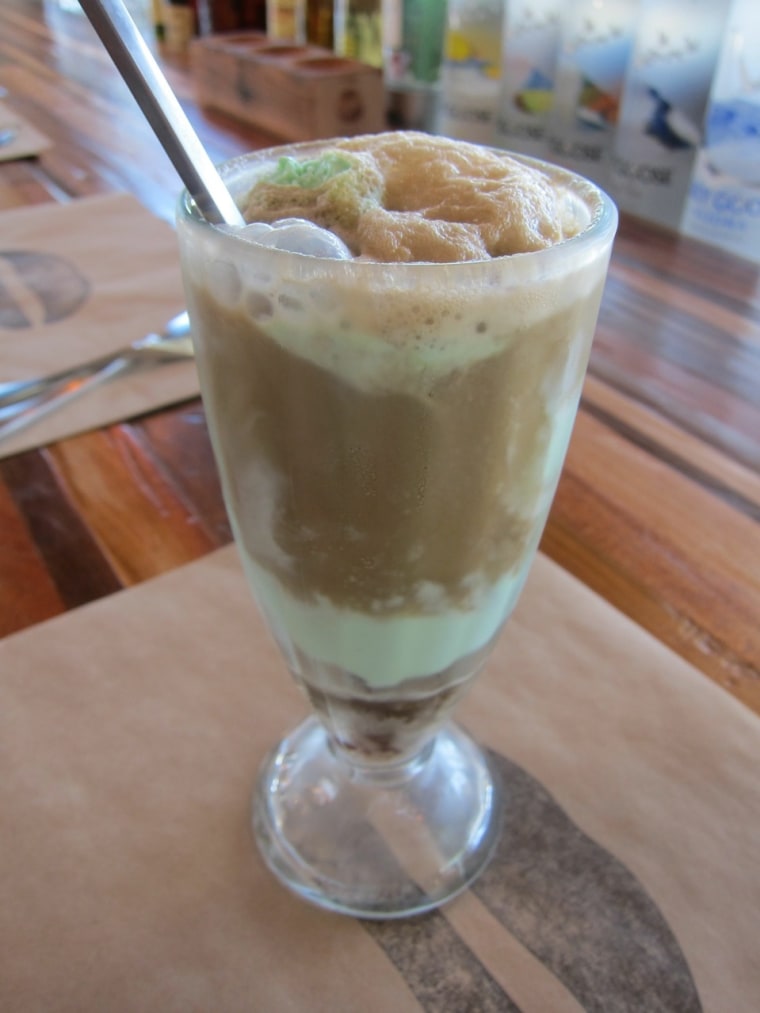 Root beer reminds me of shared sarsaparillas with my great-grandfather and frosted glasses on hot summer days. Then there were root beer floats — the creamy, fizzy, ultimately soupy answer to the milkshake.
I had no idea then, but root beer is a rather complex beverage. Once made from the sarsaparilla root, sodas since the '60s have required a substitute flavor since the root's oil has proven to be carcinogenic. Now a slew of "craft" root beer, like Abita and Virgil's, include varieties made with cane sugar and intricate blends of herbs, spices and vanilla.
But while there's no shortage of sophisticated gourmet root beers to satisfy a nostalgic soda urge, you might want to perk that drink up with something a little more adult — especially on August 6, National Root Beer Float Day. Turns out root beer is an underappreciated cocktail mixer. It tastes delicious with absinthe, rum (what sweet drink doesn't), whisky — the list goes on.
If you're not a fan of the hard stuff, you should know that alcoholic root beer does exist. At Small Town Brewery in Illinois, brew master Timothey Kovac makes "Not Your Father's Root Beer," which has an alcohol content of 19.5 percent and is brewed using techniques that date back to the 1600s. Mix it with ice cream for a refreshing, perhaps potent, summer treat. 
Here are four more drinks and recipes that are sure to float your boat:
Absinthe Root Beer Float at Umami Burger in Anaheim, Calif.
Absinthe and root beer pair surprisingly well together — the licorice-y, bitter taste of absinthe is offset by the soda's subtle sweetness and mellow herbal flavors. At Umami Burger in Anaheim, the restaurant pairs Abita Root Beer with L.A. Creamery's absinthe ice cream for a more mature take on the traditional float. This version is particularly well-suited for the alcohol or absinthe-adverse among us, as it has a low alcohol content of 2 percent.  
For those of you who don't have access to L.A. Creamery's eccentric ice cream flavors, simply mix three parts root beer, one part absinthe and vanilla ice cream for a similar, though slightly more alcoholic version of Umami's float.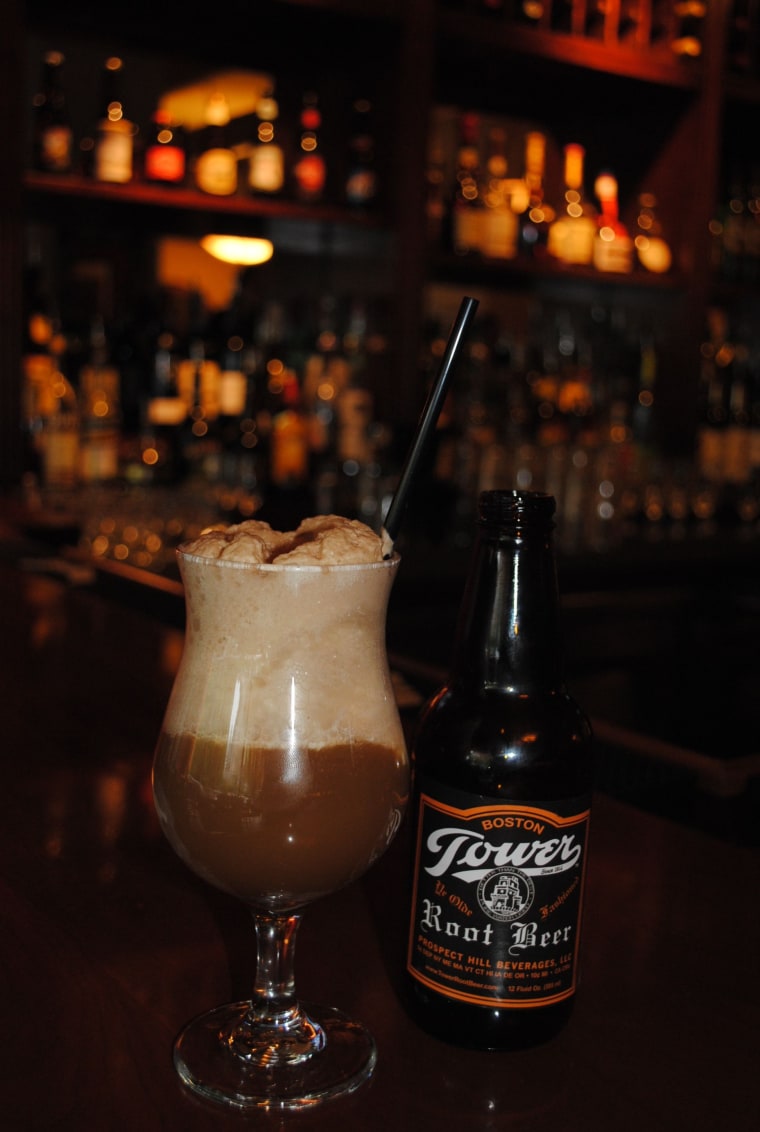 Auntie Emm from Tryst
For three years in a row, Tryst restaurant in Arlington, Mass., has teamed up with local manufacturer Tower Root Beer for a dinner dedicated to all things root-related. That means their cocktail menu is but a reflection of the sassafras-rubbed and root beer-infused dishes on the special prix fixe tasting menu the restaurant's chef concocts each year. The Auntie Emm cocktail includes two soda fountain staples, cream soda and root beer, with a more grown-up treat: Jameson. 
Ingredients:
2 oz Jameson

2 oz Tower root beer

2 oz Tower cream soda

Mix and serve.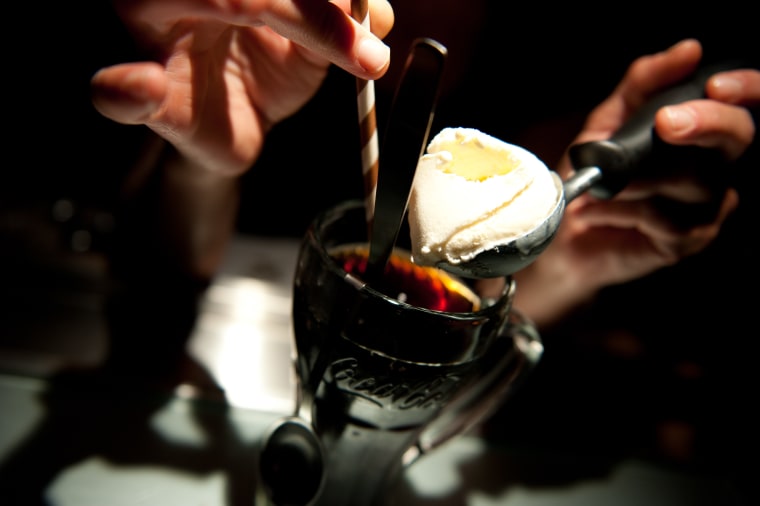 French Quarter Float from The Bourbon O' Bar at the Bourbon Orleans Hotel

Bourbon O' Bar in New Orleans took inspiration from the city itself for their version of the classic beverage. Bar manager Cheryl Charming tried three types of rums from Old New Orleans Rum Distillery and settled on her favorite, Crystal. "It helped keep more of that nostalgic root beer float taste without much change," she told TODAY.com in an email.
Instead of vanilla ice cream, she used a local, historic flavor, Creole cream cheese, created from the traditional farmer cheese made with skim milk, buttermilk and rennet. 
Ingredients:

2 oz Old New Orleans Crystal Rum

10 oz Abita Root Beer 

1 scoop Creole Cream Cheese Ice Cream

Served with a brown and white striped paper straw and a spoon that sits on the rim.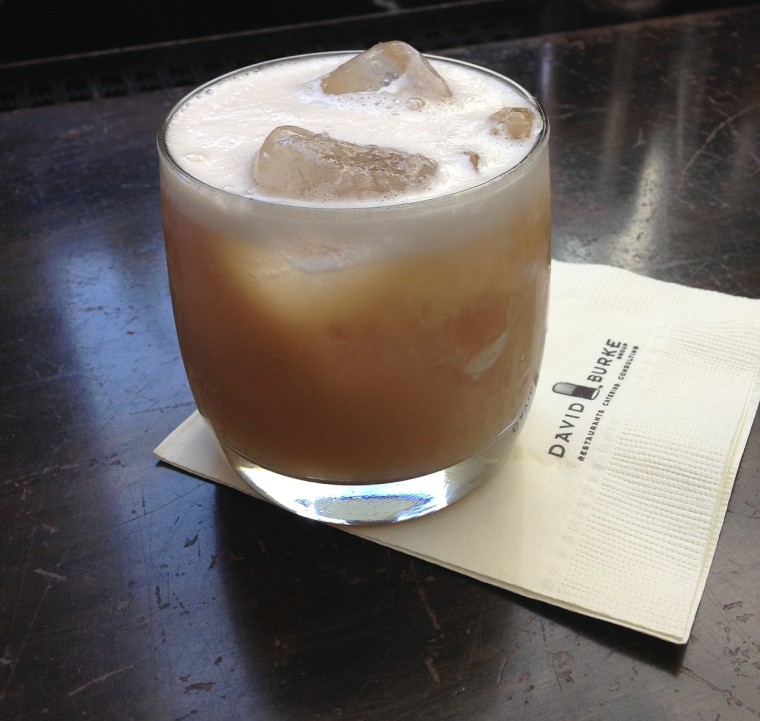 Root Beer Float from David Burke at The James

David Burke may just have the quirkiest take on the root beer float: It doesn't include ice cream or regular root beer. Rather, it's made from whipped vodka to give the illusion of cream, and a root beer liqueur that offers a more subtle take on what can be an overpowering soda. 
"The drink was inspired by turning a childhood favorite into something interesting and delicious for adults," says Jamie-Lynn Argenta, a mixologist at The Garden by David Burke. "The ingredients complement one another so that guests are able to indulge without having to experience a drink that is too sweet."
Ingredients:

1 oz Pinnacle whipped vodka

1 oz Blackmaker root beer liqueur

1/4 oz lemon juice

1 egg white

Combine all ingredients in mixing tin and dry shake until emulsified. Add ice to tin and shake vigorously. Strain contents into an iced double rocks glass.