It's been over 105 years since Julia Child was born but her influence on the culinary world has never been stronger in the age of the celebrity chef.
Aug. 15 marks what would have been Julia Child's 106th birthday and to honor her memory, plenty of places have planned events across the country that will celebrate her career and help people master her signature style of cuisine: French food.
"I always think Julia would be bemused by the amount of attention and reverence her birthday still receives," Todd Schulkin, Executive Director of the Julia Child Foundation for Gastronomy and the Culinary Arts, told TODAY Food.
Of course, those who work at the foundation aren't the only people who remember Child fondly. Here are some of the best ways to celebrate Julia in August.
Experience culinary history at the Smithsonian Institution.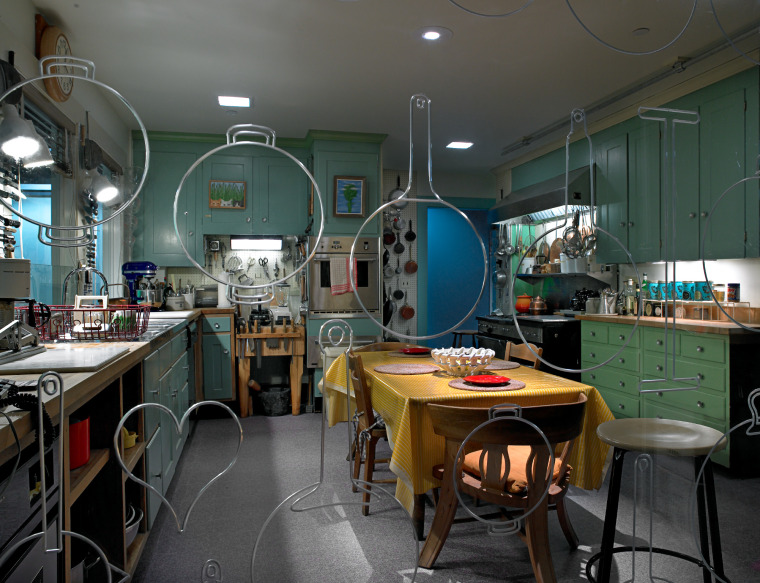 The Smithsonian's National Museum of American History in the nation's capital is the home of Julia Child's home kitchen. It's part of a popular exhibition on food history called "Food: Transforming the American Table 1950 – 2000."
"For her 90th Birthday in 2002, Julia visited her kitchen reassembled ... exactly the way she had last left it in her Cambridge, Massachusetts home," Eric W. Spivey, Chairman of the Julia Child Foundation for Gastronomy and the Culinary Arts, told TODAY Food. "One of the most visited sites at the museum, the Foundation is thrilled that millions of visitors each year have that same opportunity."
On Friday, Aug. 17, the museum will be hosting a cooking demonstration with chef Lynne Just of Sur La Table and Smithsonian food historian Ashley Rose Young. The duo will be cooking selections from Child's television programs in the demonstration kitchen of the Wallace H. Coulter Performance Plaza, while discussing one of Child's favorite topics: "the power of place in shaping American regions and regional identity through food."
Enjoy a twist on French fare at Border Grill.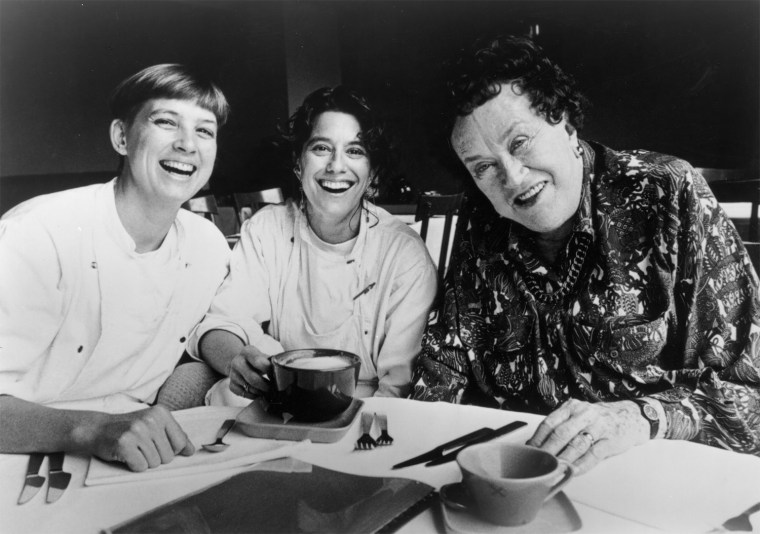 Mary Sue Miliken and Susan Feniger, chefs and co-owners of Border Grill restaurants and food trucks, will be the recipients of the fourth annual Julia Child Award this year. In celebration of Child's birthday on Wednesday, they created a French-forward feast with Mexican flair, including a duo of duck with a confit duck leg and seared duck breast with queso fresco and summer succotash and "Crepes Julia," with a citrus dulce de leche and whipped vanilla cream. The dishes will be available at Border Grill restaurants in downtown Los Angeles and Mandalay Bay in Las Vegas until November when the duo is set to receive the award at the Smithsonian.
"From the first day Julia bumped her head on a pan hanging in our teeny, tiny kitchen at City Café, we were ecstatic to have met and fed her," Feniger told TODAY Food about their first meeting with the famed chef in 1993 after the duo filmed "Cooking with Master Chefs."
Feniger continued, "What we didn't know is that she would become a dear friend and our paths would cross many times over the next three decades sharing the joys of eating, drinking and cooking."
Master the art of French cooking at Sur La Table.
On Aug. 15, all 82 Sur La Table Cooking Schools in the U.S. will be holding a Julia Child Birthday Celebration Cooking Class. All participants will receive a copy of "Mastering the Art of French Cooking, Vol II," and students will be able to make some of Child's classic dishes including Pan Roasted Beef Tenderloin with Red Wine Pan Sauce, Crispy Potatoes Anna and Strawberry Brioche Cake with Chantilly Cream.
And on Aug. 18, all Sur La Table Cooking Schools will be holding a Julia Child Desserts class. Students will prepare her famous Chocolate Mousse, Walnut and Almond Puffs and Raspberry Sherbet.
For each place sold for any Sur La Table cooking session, the company will make a special donation (5 percent of all sales) to benefit The Julia Child Foundation for Gastronomy and the Culinary Arts.
Take a trip out west to The Fort.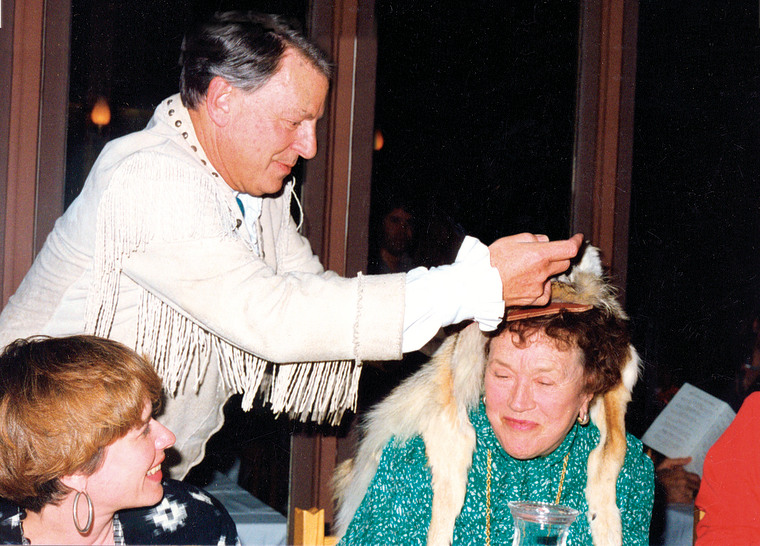 The Fort restaurant, which is located just outside Denver, was a favorite of Child's, and its late owner, Sam Arnold, was a close friend of the chef. In fact, it was Sam who famously taught Child how to open a champagne bottle with a tomahawk. Child visited this restaurant many times over the years and her favorite dish on the menu was the bison bone marrow. In celebration, on Child's birthday, the restaurant is offering a half carafe of its famous prickly pear margaritas with two roasted bison marrow bones for $25.
Dine with company at Puritan & Company.
Julia Child lived in Cambridge for many years so one of the area's most popular eateries, Puritan & Company, hosts an annual Julia Child Tribute dinner each year. This year, James Beard Award-winning chefs will be participating, including Cassie Piuma of Sarma, Tony Messina of Uni, Nick Calias of Brasserie Jo, Douglass Williams of MIDA, and Rebekah Cote of Puritan & Company. Each chef will pick a dish of Child's that influenced them as a young chef and prepare it with his or her own unique twist.
This year, the dinner will be held on Child's actual birthday. "We felt that the city [Cambridge] had a connection to her and that it would be fun to honor her," Will Gilson, owner of Puritan & Company, told TODAY Food. It was his decision to start the tribute dinner five years ago. "We decided to make it an annual event where we invited guest chefs and challenged them to make their interpretation of their favorite Julia Child recipe. The chefs have fun and the guests especially do."
At the end of the meal, Gilson explained, everyone who attends signs an apron which is then framed and hung on the restaurant wall. Gilson grew up watching Child's cooking shows with his mother and said she was a big inspiration on his culinary career. "For me, I feel like we have to keep that legacy alive in an era of cooking competitions, over-produced food shows and a social media obsessed public. Her cooking was pure and fun and we need more of that these days more than ever," he said.
Spend the night in the loft from "Julie & Julia."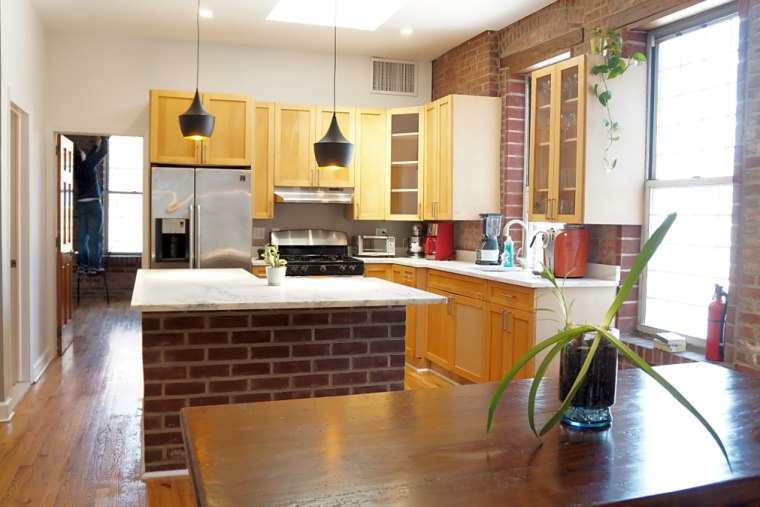 If you want to have a proper party to truly celebrate a culinary legend, this special spot is available to rent for a few hours, or even overnight, through Splacer. The 2009 movie, based on the book by Julie Powell, stars Meryl Streep as the legendary chef and Amy Adams as Powell, an author based in New York City. Located in Long Island City, a mostly residential neighborhood in Queens, New York, the loft is over 1,000-square-feet. Recreate Child's most famous recipes or just sit back, relax and toast to her memory with some delicious French Champagne. Rental rates start at $250 an hour, with a two hour minimum stay.