You know pumpkin spice latte season is officially over when Starbucks announces its first latte of 2017.
In an effort to move away from its dessert-coffees — like Frappuccinos and seasonally flavored lattes — and work toward a more "artisan" coffee image, the coffee giant is adding the "Cascara Latte" to its menu.
At its Biennial Investor Conference, Starbucks announced that the fancy-sounding latte would be its first of 2017.
But what the heck is a cascara?
RELATED: How to get free Starbucks drinks for life
A Starbucks spokesperson told TODAY Food via email that, literally translated, cascara means "husk" or "shell" in Spanish, referring to "the fruity outer skin of a coffee cherry, which is the fruit that surrounds the coffee bean."
Okay, but what does that taste like, exactly? Why does it deserve its own flavor?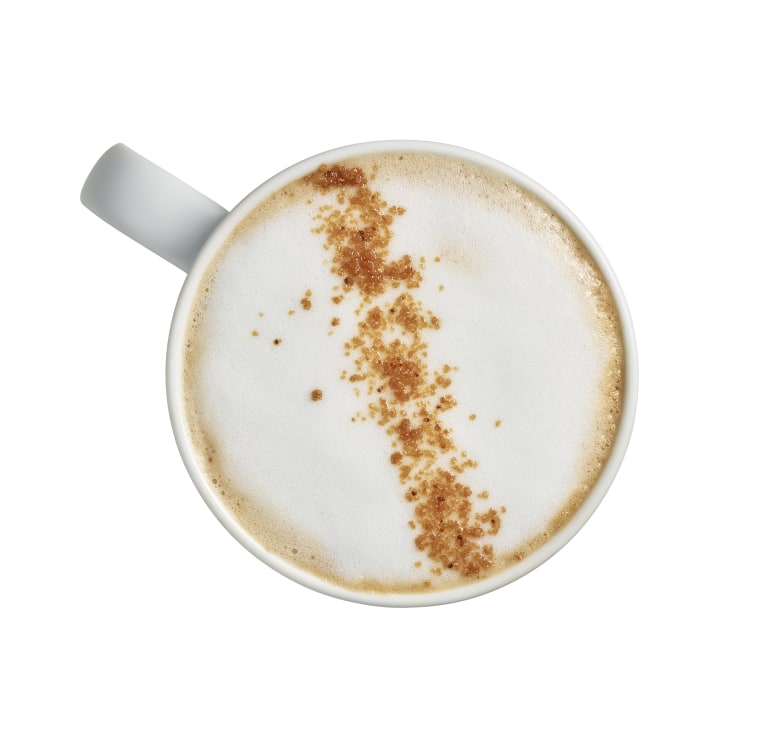 While we were told we can't get our hands on a cup until early January, the spokesperson said the cascara lends Starbucks' classic espresso "notes of dark brown sugar and maple." Imagine a Flat White with a subtly sweet fruity flavor.
We assume that this drink, much like Starbucks' new-ish Cold Brew and Latte Macchiato, leans heavily on the espresso flavor, as the company joins the coffee purist movement.
RELATED: Starbucks unveils its first official boozy creation: The Espresso Cloud IPA
Typically farmers dispose of the cascara, so props to Starbucks for finding a good use for it to cut down on food waste.
So, what's next? We predict a mashup of seasonality and sustainability: The pumpkin seed latte. Boom.