A guacamole saver just in time for the Super Bowl? You have guac to be kidding me!
There's nothing like homemade guacamole. But the thing is, it's good for only a short period of time. You can't really make the dip too far in advance of a party and you can't really save leftovers, because the avocados turn brown in just a few hours. Such a waste.
But now, this simple container is changing the way people think about guac. It keeps it fresh for days. Yes, you read that correctly: days.
Casabella Guac-Lock Container, $16 (normally $20), Amazon
Avocados brown when they're exposed to air (which is why people use special containers to store them). But the Casabella Guac-Lock container allows you to press all the air out before storing the guacamole. So it won't change color or go bad so quickly.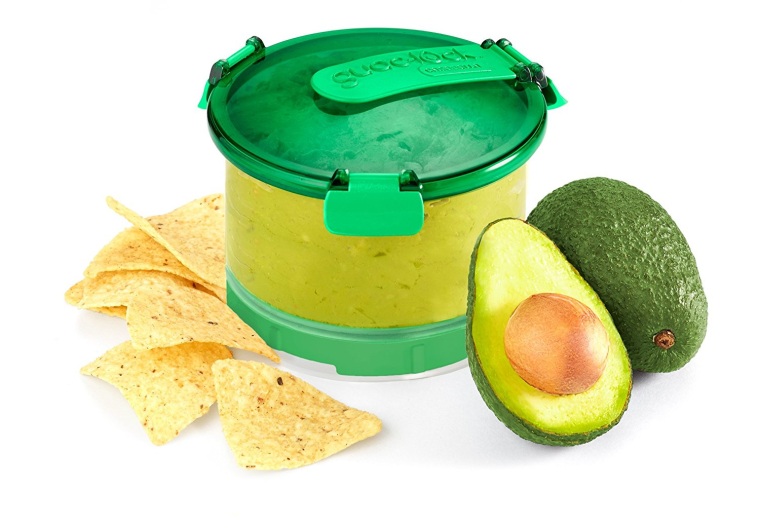 It's really easy to use, too. Just fill the container with the dip and level it off with a knife or spoon. Then, put the lid on and lock it down with three clips. Place it on the "elevator" (the white base that comes with the Guac-Lock) and press down to remove the air. Once the dip starts to peek out of the top hole, close the big tab and put it in the fridge.
My husband makes the best guacamole, so I knew he needed one of these. We tested it out for a dinner party, preparing the guacamole ahead of time. When we make it early, we usually worry about it turning dark before the guests even arrive. But this kept it fresh and green for hours until it was ready to eat.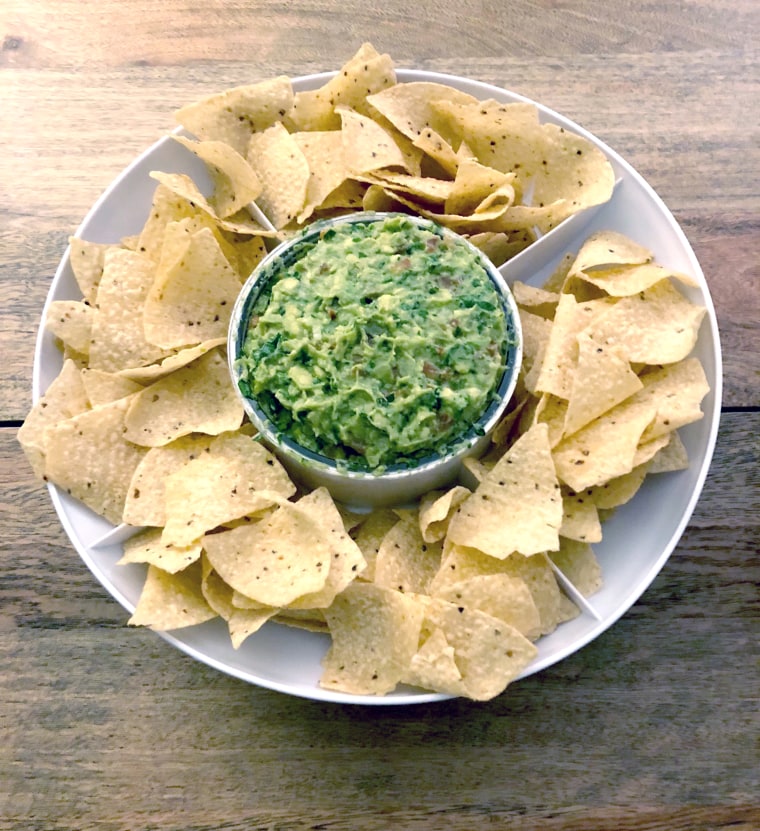 Hours can even turn into days if you have leftovers. Some reviewers have said their guacamole stayed fresh in the fridge for an entire week with the Guac-Lock. And considering how much people love all things avocado, it's no surprise the fan base for this product is strong.
One reviewer on Amazon called the container the "best thing ever invented." Even TODAY's own Kathie Lee Gifford loves it, naming it one of her Favorite Things.
Further, the container goes beyond storing just guacamole; you can also use it to store other dips, such as hummus, cocktail sauce, salsa fresca or tzatziki.
For a little extra money (we're talking about a dollar and change), you can also get a tray that fits the Guac-Lock perfectly in the center.
Casabella Guac-Lock Container With Tray, $24, Amazon
Looking for more things avocado? Here are some of the best-selling avocado tools on Amazon.
Slita Avocado Saver, $16 (normally $13), Amazon
This avocado saver, which comes in two sizes, promises to keep your avocado ripe long after you cut it. Perfect for bringing into the office, this device snaps onto your avocado easily, and the button on top stays in or out depending on whether you have the pit.
Oxo Good Grips 3-in-1 Avocado Slicer, $10, Amazon
This three-in-one slicer is an Amazon favorite, and we can see why! One end of the tool easily slices the avocado in half, the next removes the pit and the third cuts the fruit into even slices. One, two, three, done.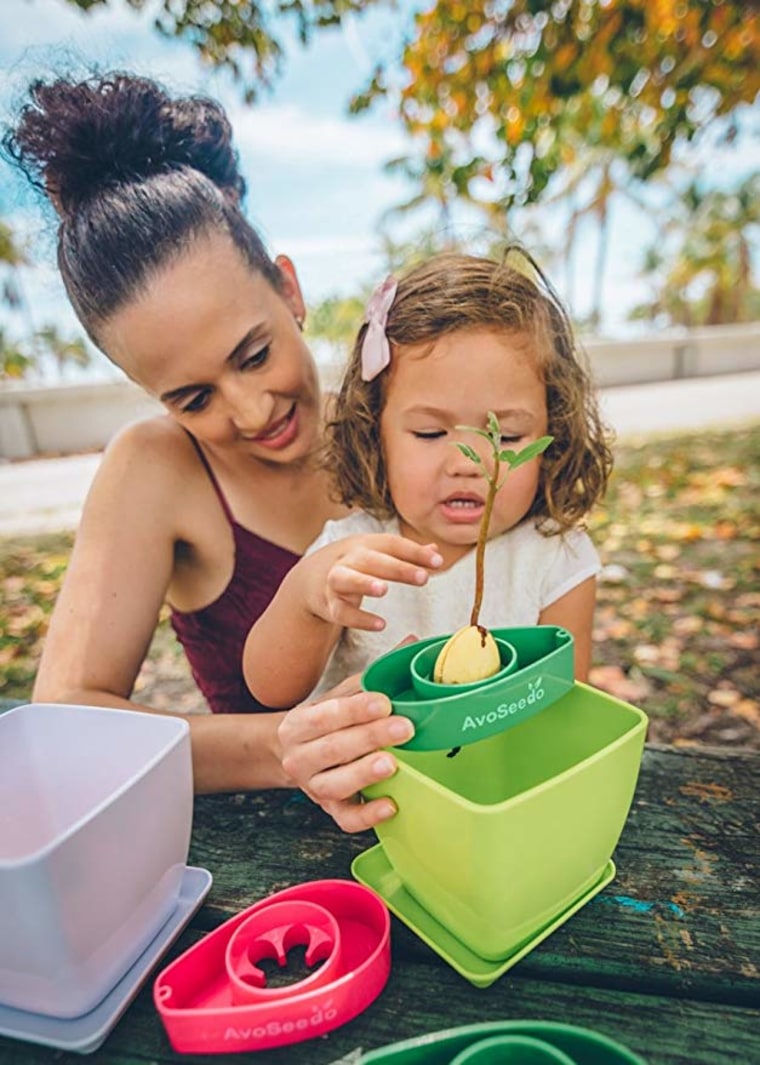 AvoSeedo Grow Your Own Avocado Tree Kit, $20, Amazon
If you really can't get enough avocado, try growing your own. This bowl set lets you grow your own avocado tree in just three to six weeks. Plus, it's perfect for kids.
For more kitchen gadgets we love, check out our roundup of the best gadgets under $15.