Tuna noodle casseroles just aren't cool at the kids' table anymore. Neither are tuna melts, sandwiches or salads.
Over the past 30 years, canned tuna sales have been declining steadily and now the industry is fighting to stay relevant in a world of foodies obsessed with fresher produce and proteins. According to a 2016 report from the U.S. Department of Agriculture (USDA), canned tuna sales have dropped 42 percent over the last three decades.
But why is canned fish becoming a thing of the past?
While some sustainably caught, sashimi-grade tuna may be a bit more glamorous than plopping out the contents of pre-diced tuna as the water (or oil) drips onto your fingertips, it's not just about eating chic.
Over the past decade, processed foods have been placed under increasing scrutiny for being unhealthy — with items like canned soups, lunch meats and instant noodles (which are all traditionally higher in sodium) suffering in sales. Newer, popular diets from paleo to raw vegan have also placed more emphasis on eschewing processed and packaged foods for fresh produce.
But one of the most surprising reasons that may be behind the decline of canned tuna is because they're actually not very convenient for a lot of modern consumers.
StarKist started reinventing its products about five years ago when tuna sales began sloping rapidly, CNBC reported. Andy Mecs, the company's vice president of marketing and innovation, realized how crucial convenience was when it came to food after reading that millennials didn't even want to eat cereal because they'd have to clean the bowl after. Making canned tuna even more of a burden? Mecs also noted that, "A lot of millennials don't even own can openers."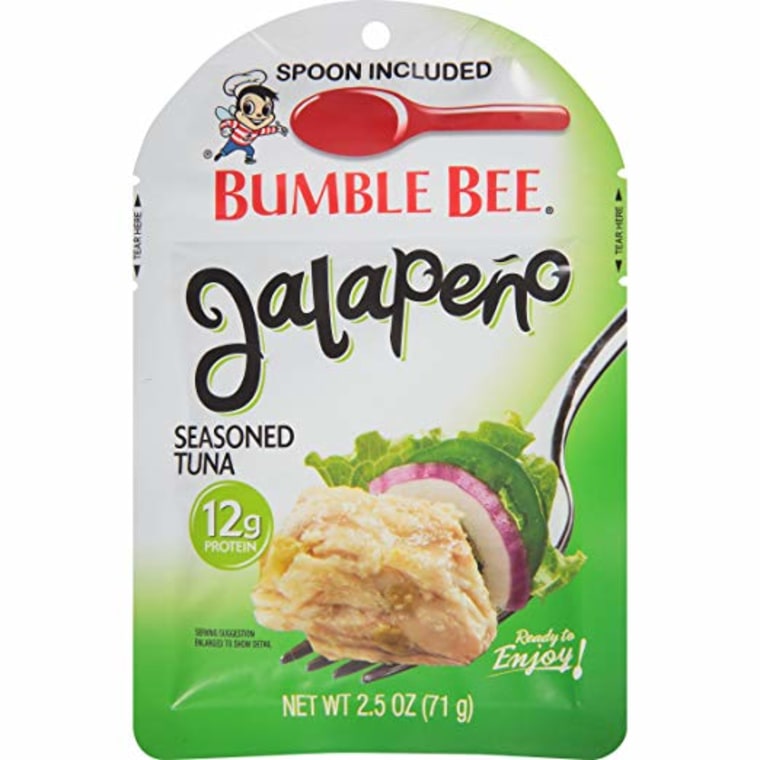 Innovations such as StarKist's easy-to-open pouches, Chicken of the Sea's ready-to-eat cups and Bumble Bee's pre-flavored tuna pouches are all reflective of bigger companies' trying to provide that "canned" tuna experience without the mess, the can, the bowl and even the spoon.
It doesn't get more convenient than that but only time will tell if these convenience innovations are enough to win back shoppers who are moving toward fresher foods.
To appeal to more eco-conscious consumers, both Bumble Bee and StarKist have also been promoting the sustainability of many new products. Bumble Bee's "Trace My Catch" website allows customers to see where their canned (or pouched) tuna, sardines, salmon or clams was caught by entering the product code.