Quick, name your state bird. Flower? If you're like us, you'd probably have a better chance at coming up with your home state's favorite cookie.
That's why checking out this list, from Yummly.com, is so fun: As part of TODAY's Holiday Cookie Swap, the site used its Food Genome and Food Intelligence Technology to find the most uniquely searched cookies in every state.
To be clear, these aren't the single top-searched cookies in every state: "The most popular cookies in every state are chocolate chip, peanut butter, sugar cookies, et cetera, which is not very interesting," explains Gregory Druck, head of research at Yummly.
Instead, they set out to find the cookie recipe that is viewed more often in each state than in other states, normalizing for population, he says. "So these are cookies that are unique to a state, or disproportionately popular there."
When we think about regional food, our minds tend to wander to sandwiches and barbecue, but a closer look at the list reveals a lot about how locally specific even cookies can skew.
One of the most eye-popping stats Yummly revealed is that "high-altitude chocolate chip cookies" are searched a whopping 22 times more in Colorado than the rest of the country, which, of course, makes total sense, with the Mile-High City and all. In New Mexico, people search for biscochitos—spicy butter cookies flavored with anise and cinnamon—34 times more than in other states. Again, this makes sense: The treat is so popular, legislatures there have declared it the Official State Cookie.
Other searches seem more random until you dig a little deeper: In Mississippi, people search for chess squares 12 times more than the rest of the U.S., but Druck explains, "Chess squares are a cookie version of chess pie, which is a distinctively Southern pie." (And no, chess squares don't look like those Pepperidge Farm Chessman cookies, but more like gooey bar cookies, typically made with yellow cake mix, butter, egg, cream cheese, powdered sugar and pecans.)
It's clear how heritage influences our baking: You may expect that rainbow cookies and ricotta cookies would be No. 1 in New York and New Jersey respectively, but you might be surprised that so many neighboring states, like Connecticut (pignoli cookies), Pennsylvania (pizzelles), Delaware (cannolis) and Rhode Island (biscotti) also have large pockets of Italian-Americans, and therefore, a penchant for Italian sweets.
And of course, there's the impact of local ingredients: Vermonters love their maple cookies; Oregonians, hazelnut cookies; and Georgia, butter pecan. (One head-scratcher: Nevada and Utah bakers can't seem to get enough pumpkin or pumpkin chocolate chip cookies, respectively.)
Check out the list to see if you can guess your state's signature cookie: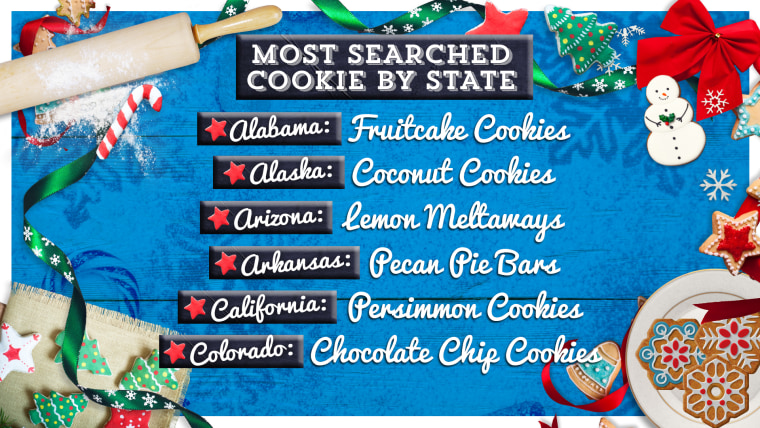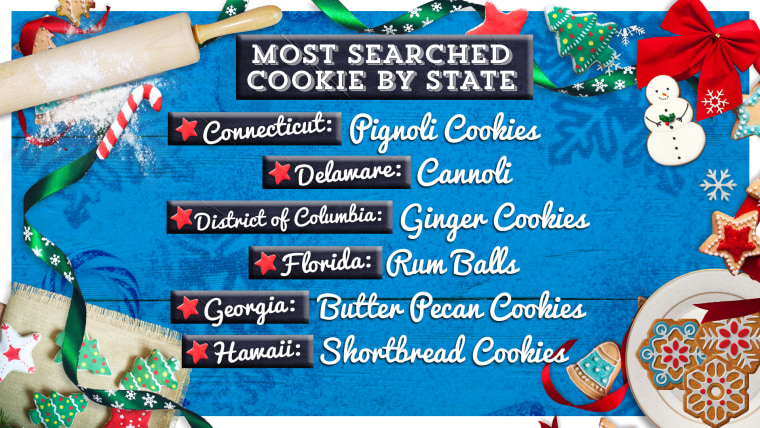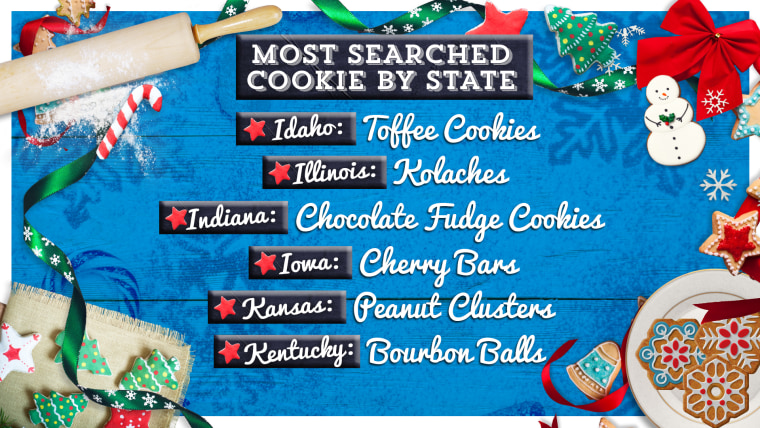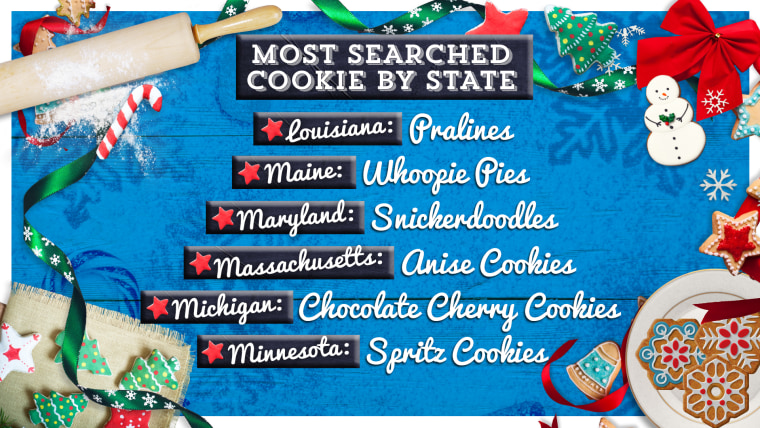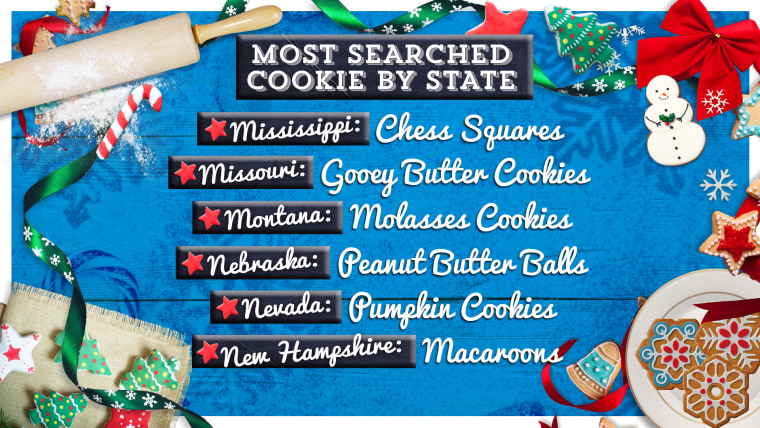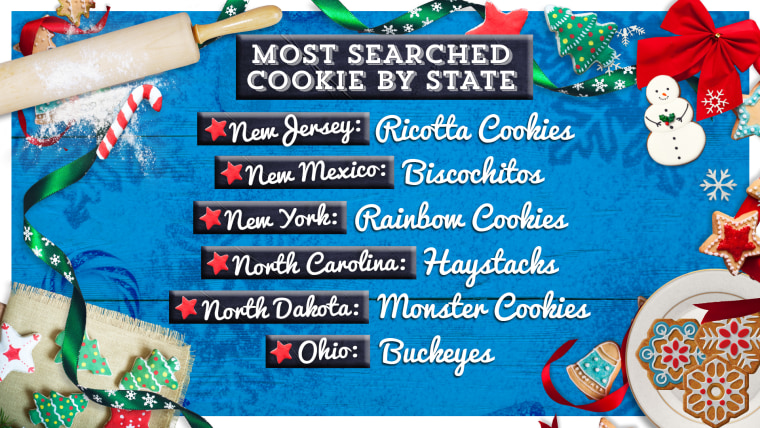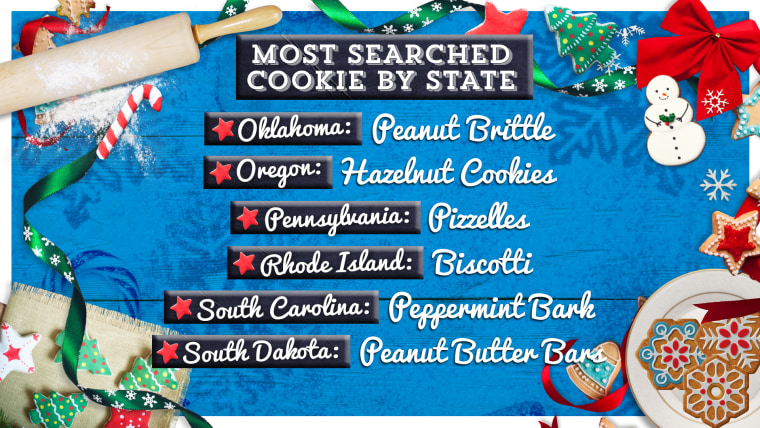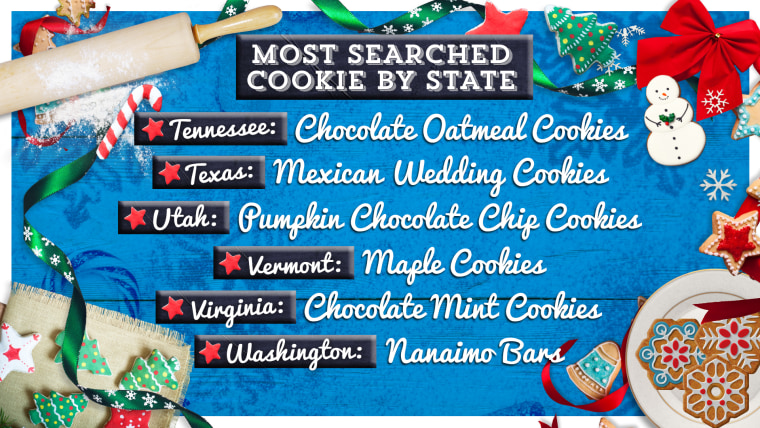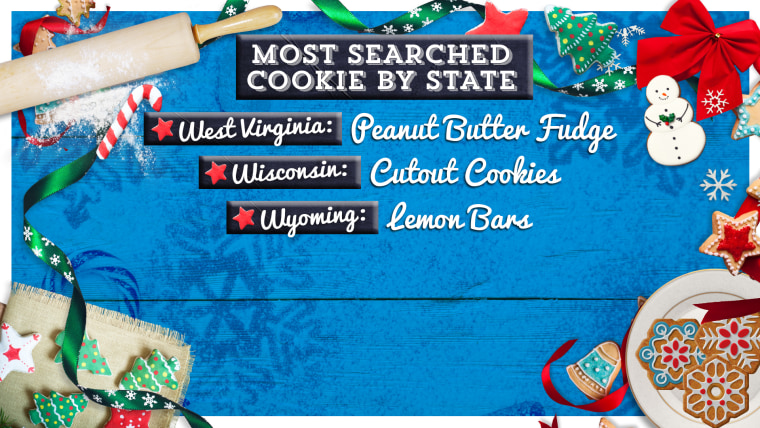 Get delicious cookie recipes here: