Uh Oh.
Campbell Soup Company is voluntarily recalling 355,000 14.2-ounce cans of SpaghettiOs Original that were distributed nationwide because of a potential choking hazard posed by pieces of red plastic, the company announced in a statement released Thursday.
The plastic material comes from parts of the can lining that may peel off. (SpaghettiOs with Meatballs are not affected.)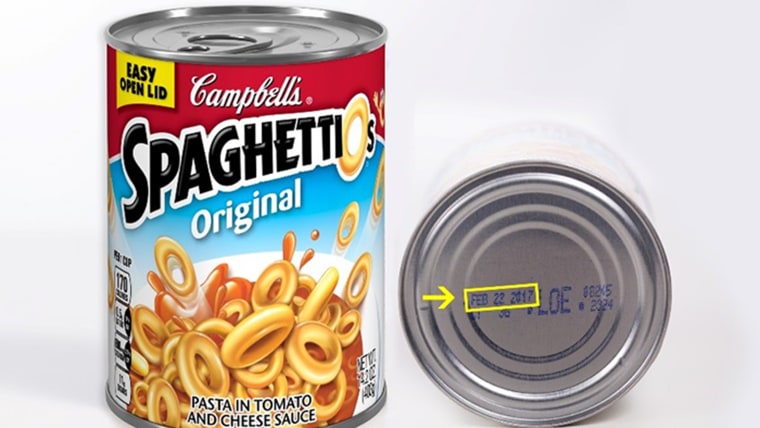 The affected cans have a date of Feb. 22, 2017, which is stamped on the base, and a UPC code of 51000 22432 printed under the bar code. Retailers have been told to remove the products from shelves.
RELATED: Campbell's cuts artificial flavors—and celery—from its kids' chicken noodle soup
The problem came to the company's attention when alarmed consumers notified Campbell's about the unwelcome ingredient in their SpaghettiOs.
Campbell's said in its statement that "This product should not be eaten," and that people who have bought it should return it to place of purchase for an exchange or full refund.
The company noted on its Facebook page, however, that "the plastic is food grade" and "It is not harmful if ingested." So if you've potentially already eaten a little red plastic garnish with your 'Os, don't panic.
For more information, consumers can call 1-866-535-3774 between 9 a.m. and 7 p.m. EST, Monday through Friday. or visit www.Facebook.com/SpaghettiOs.